Having your kitchen remodeled may seem like a big deal... because it is! While we don't necessarily love the process of renovating any area of our home (especially the kitchen), it's beyond worth it when we get to sit down with our families after a long day and admire what the space has become.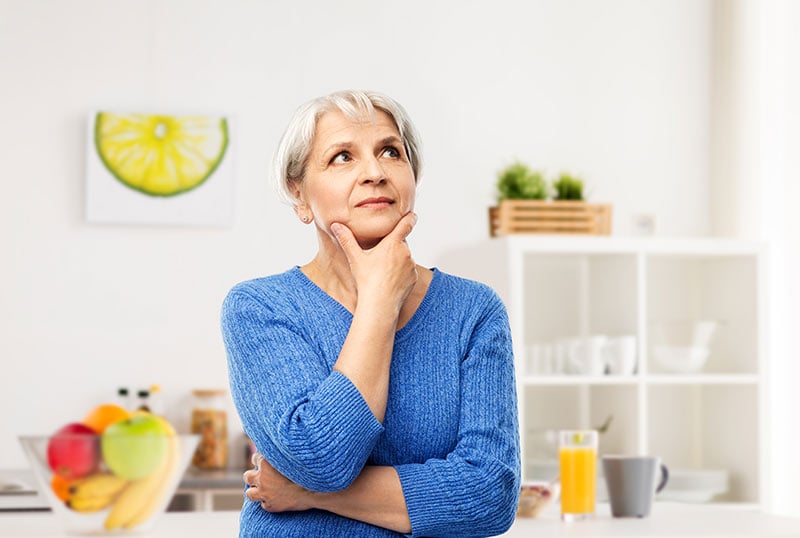 We get a ton of questions from our customers at Kitchen Magic about how to prepare for the remodeling process. Our team recommends a couple of different steps to get ready. Let's get started and answer the top eight questions we get on how to prepare for your kitchen remodel!
1. Should I empty out my cabinets?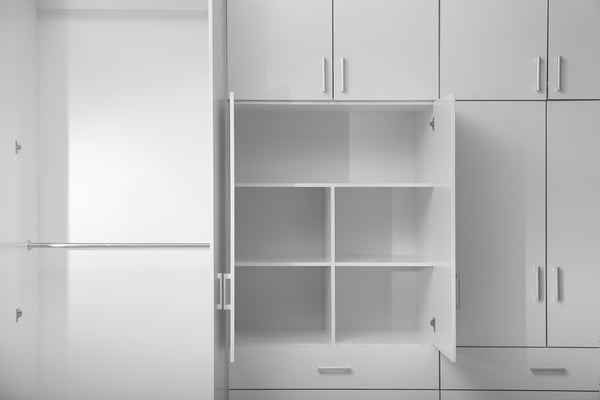 The answer to this question, no matter what you are doing to your cabinets, is 'Yes.' Even when you are simply repainting, refinishing, or refacing them, emptying your cabinets does not only make it easier for the installers, but it prevents the contents of the cabinets from being damaged or getting unwanted debris on your things. We recommend that you start this process sooner rather than later.
One of our remodeling experts, Chuck Jones, commented, "When it came time to remodel my own kitchen, in my case, I had thirty-plus years of "stuff" in my cabinets." Customers often do not realize how many items they have in their cabinets. So, give yourself enough time to complete this step, and have a good plan for how to approach this. It's a great time to "spring clean" and get rid of those missing plastic bottoms or tops to your plastic containers! Too many mugs? Maybe time to donate some!
2. What about the rest of my kitchen?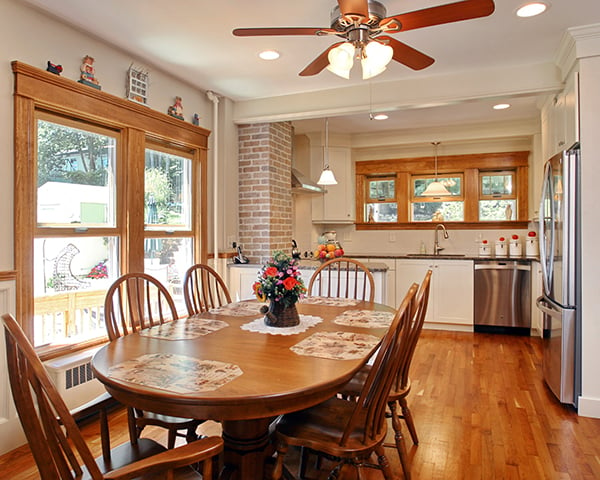 The other parts of prepping for your remodel are not as tedious. Clear everything from your countertops, empty your drawers and make sure that you have a clear path around your kitchen for any of the workers that will be in your home. It is also ideal to have an adjacent room or garage available for our installers to have a work area for prepping and making cuts when necessary.
Also, we kindly ask that you avoid your kitchen for the length of the remodel. As it is a construction area, there will be equipment, materials, and tools that might be dangerous or harmful to the people in your home. Plus, it helps to avoid tracking sawdust or debris into adjacent rooms.


3. If I'm getting new cabinets, where should I make room for them when they are delivered?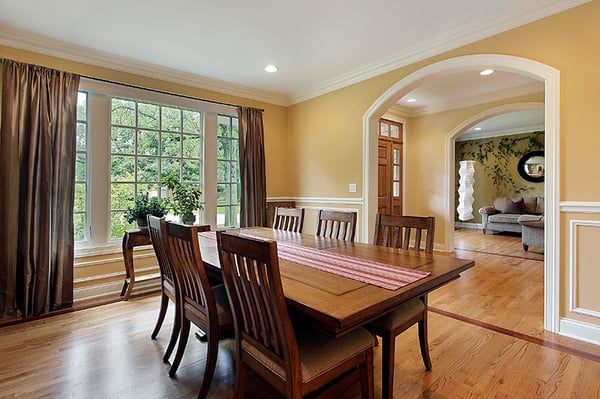 If you have a garage, we suggest making room for them there. But if your garage is not an option, many customers rearrange things in their dining or living room. Cabinetry, doors, and other materials are usually delivered up to a week prior to the renovation, so prepping for this would need to be done before then.
4. Can I be home during the installation /remodel?
Yes, you can be home during the installation and remodeling process. We encourage you and the people who live in your home not to enter the kitchen while the work is in progress. The work zone should be off-limits while it is going through the remodel. This is for the safety of your family, as well as to avoid interference with the work and flow of the craftsperson or team focused on completing your remodel.
5. What do I do for meals when I can't use my kitchen?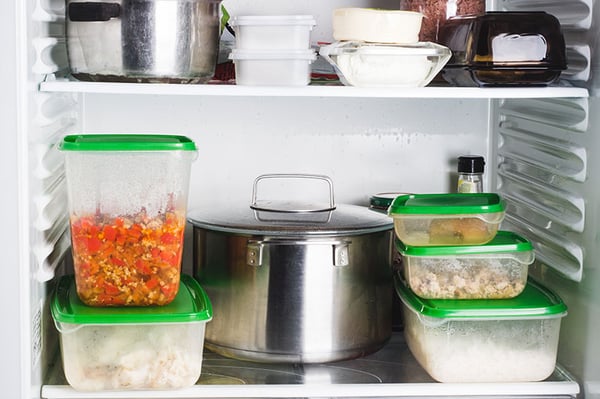 You have a few options for meals during the remodeling process. Some customers set up a temporary kitchen and have their microwave and refrigerator moved to another room to make TV dinners or heat up meals that they made prior to the installation starting. You can also plan take-out into your budget for the time of the remodel. This route is a bit more costly but tends to be the easiest way to do things.
Some customers purchase or borrow a mini fridge to store lunchmeat and cheese for sandwiches and other easy meals. Stay away from anything that requires an oven or stovetop, as you will not have access to these appliances. Disposable utensils, plates, napkins, and other kitchenware are also helpful. The bottom line is, you will not be able to use your kitchen for cooking, dishes, eating, etc., so planning for alternatives is crucial to this process.
6. Do I need permits/paperwork?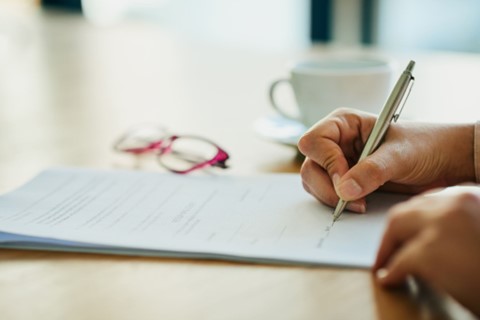 7. What do I do about my appliances?
If you are keeping your old appliances, we recommend that you have them moved away from or out of the space to avoid any damage or materials getting on them. If you are getting new appliances, we recommend that they are coordinated and delivered/installed after your project is completed by the company you purchased them from. A crucial detail to remember: make sure that you know the dimensions of the space where the appliances will go so that you order the correct sizes. If you are changing the layout of your kitchen, this is even more important, as the size of that space may change from what it was previously.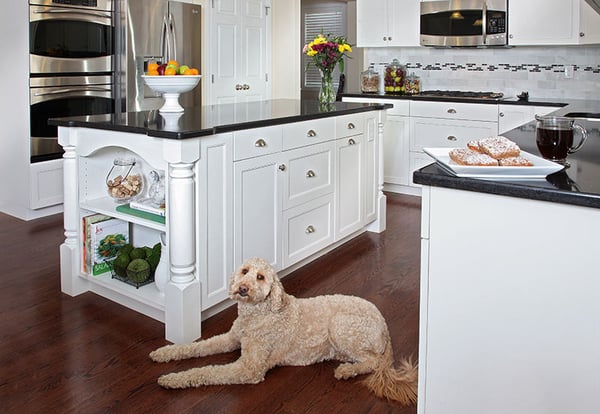 As much as our installers and the team at Kitchen Magic love pets, we do not want to put them in harm's way or frighten them, so keeping them away from the project is best for all parties. The kitchen/construction zone should be off-limits during the time of the remodel. Therefore, keeping your pets in a separate area of the home, or bringing them to a friend/family member's house will be best for your four-legged family members during the renovation. Safety and peace of mind are of the utmost importance to us, you, and your pets too!

Get prepping!
We know how stressful and overwhelming the kitchen remodeling process can be, especially projects that take more than a few days to complete. Kitchen Magic strives to provide you with all the tools and knowledge to prepare for this undertaking so that you feel equipped with a plan. If you want to know more about what to expect during your installation, read What is Cabinet Refacing, Facing the Tough Questions.
If you have any other questions about how to prepare for a kitchen remodel, Kitchen Magic can help! Just call us at (866) 525-0012 to talk to one of our experts.
For more planning advice, check out these related articles: