In our experience, Corian® is one of those "sleeper" countertop selections. It never seems to get ahead of the glitz and glamor of natural stone or quartz countertops in online sources, yet it continues to be one of our best-sellers.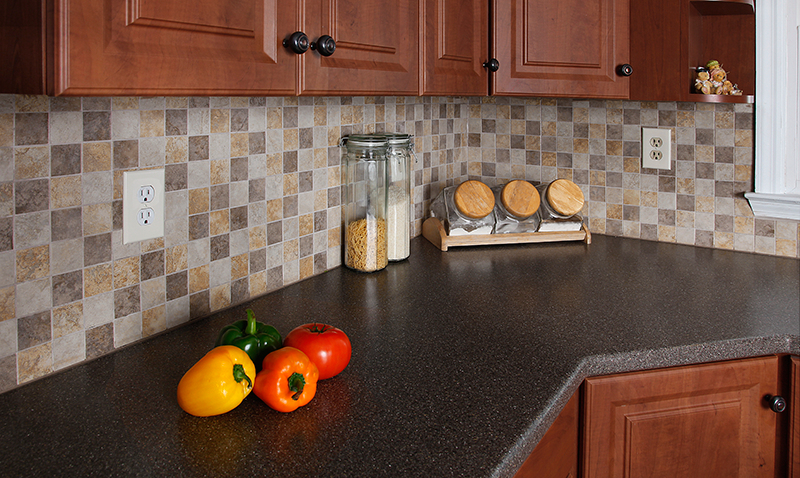 Top kitchen countertop choices should always revolve around function, form and return on investment.
Reasons Corian® Is a Popular Choice for Contemporary Kitchen Designs
If you're drawn to Corian's selling points:
Durability
Stain-resistance
Easy to buff if it scratches
Heat-resistance
Works with any kitchen design
Available in a wide range of colors
Those points make it a popular contender for reasonably-priced, low-maintenance countertops.
Here are some of the reasons Corian® is still a viable option for contemporary kitchen designs.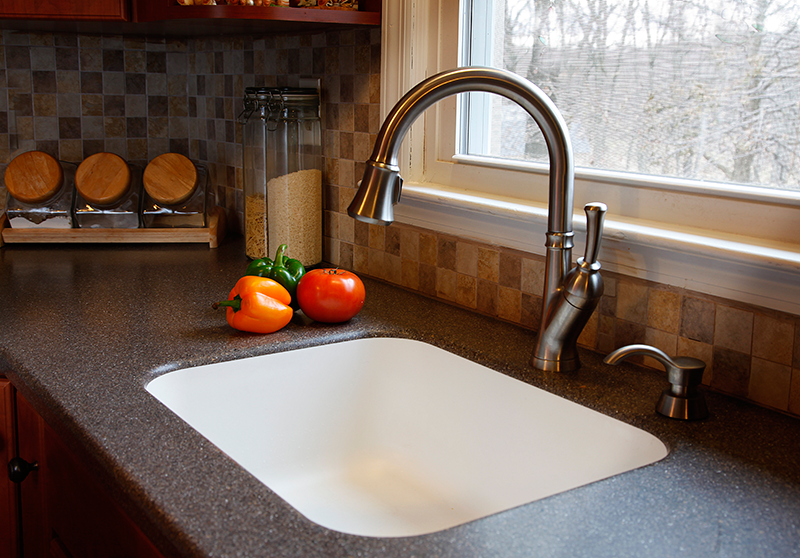 It's Popular
If kitchen trends are important to you, you'll be happy to know that Corian® is still considered one of the most popular solid-surface countertop option by the folks at homeadvisor.com. They have their pulse on America's remodeling tastes, choices and trends so that statement is backed by bona-fide data culled from thousands of kitchen designers across the country.
It's Versatile
There are two ways Corian® can be considered a versatile option. First, there are so many colors and patterns that there is a style for every design taste. It looks at home in a traditional farmhouse kitchen as much as it does in a sleek modern design, adjacent to stainless steel appliances. There's a Corian® option for every style.
Second, it's versatile in terms of cooking and baking. Chefs like it because its non-porous surface promotes a clean, helathy cooking environment. Likewise, bakers enjoy the fact that dough can be mixed and rolled right on the surface.
It's Durable
Perhaps one of Corian's greatest selling points is unrivaled durability - there are equals, but no betters. It is super hard and almost impervious to cracking or chipping (we'd like to say it IS impervious but we have a feeling that the right slam on a corner from a sledge hammer may do noticeable damage). While it can "scratch," it's nothing compared to a scratch in a granite or marble countertop. Rather, you grab a sponge and some Bar Keeper's Friend, give it a little love, and scratches disappear.
As one Corian-fan stated in a Houzz forum, "my sister...lived in the house [with Corian® kitchen countertops] for 10 years, and the countertops have now been through at least three...long-term renters. The countertops were gorgeous. They are still gorgeous...And those counters MUST be nearly thirty years old now." That's an accurate testimony, based on our customers' experiences as well.
It's a Good Investment
Return on investment is something to consider as well. A recent article on Fortune.com listed Corian as one of the best choices for getting a good return on your investment. We agree; not only in terms of resale value, but also long-term and longevity.
Ready to fall in love with Corian? Request an in-home consultation from Kitchen Magic and be prepared to swoon.