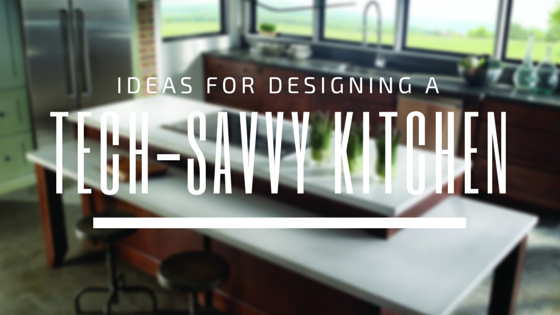 Trends, trends and more trends. Everything you read about kitchen design and remodeling is bound to have information about current trends because they drive the market. While countertop and cabinet trends are certainly important, we've also noticed a decided shift in the ways our clients view their kitchens in relationship to modern technology and innovation.
The Smart Kitchen: Digital & Tech Trends Shape Contemporary Kitchen Designs
Notice we said contemporary and not modern kitchens? The two are not one and the same. Any current kitchen design worth its salt will be considered contemporary - even if the design is based on traditional aesthetics. Thus, a traditional farmhouse kitchen can have a myriad of technical innovations and smart gadgets - but that wouldn't make it a modern kitchen? Catch our drift?
Here are examples of 5 technological innovations that are taking contemporary kitchen designs by storm - whether those kitchens are traditional, modern or transitional.
1.

Soft-close Hinges

Tired of the loud bang from slamming kitchen cabinets? Give your ears a break by selecting quiet, soft-close hinges that require only the slightest of nudges to quietly close cabinets and drawers. Take this innovation a step further and look into touch-to-open cabinetry that opens upwards or outwards with a simple press of your fingers - great for accessible kitchen designs.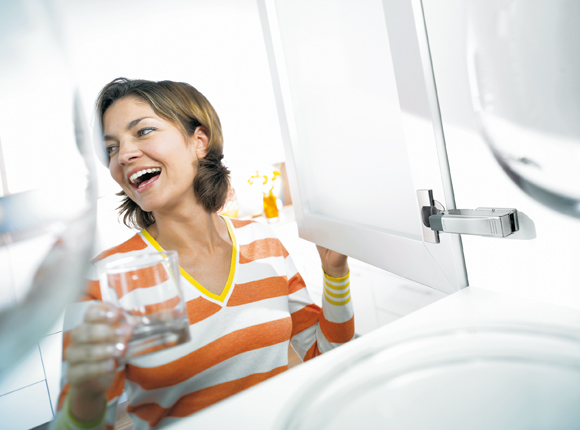 2.

Tap and touch-free faucets

There are several market factors driving the tap and touch-free faucet innovations. Our culture's obsession with sanitation is certainly one of them, as is the increasing demand for universal, or accessible, kitchens. Plus, these faucets are just plain cool. With the swipe of a hand or the sideways nudge from the forearm (because the hands are covered with chicken-goo or flour), these faucets make washing and cleaning up easier than ever.
Image via Remodelista
3.

Anti-microbial countertops

Here's another one for those concerned with kitchen cleanliness and hygiene in general. Some surfaces are more sanitary than others - these are the non-porous options such as Corian, Quartz and laminate surfaces. That prized granite and marble can be rife with pores and fissures that accumulate moisture, bacteria, algae and other undesirable microbes.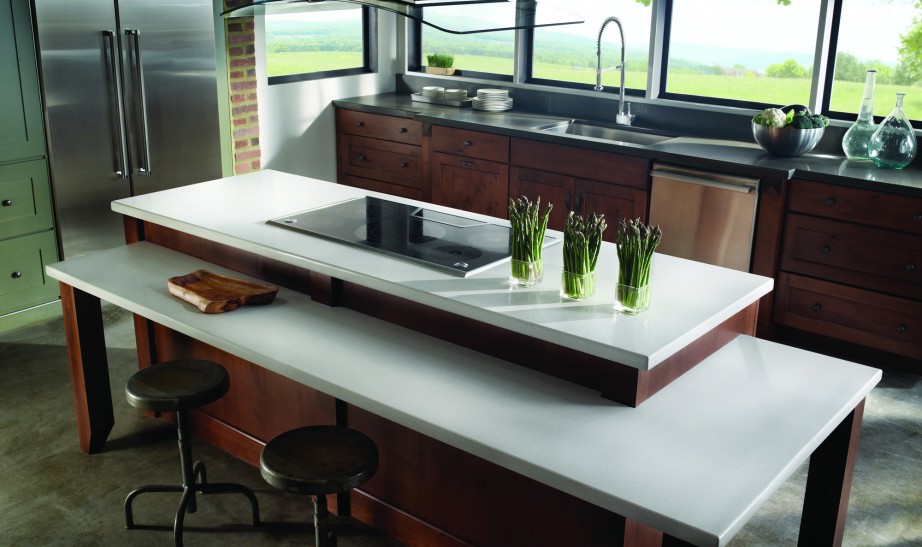 4.

Charging Stations

According to the Consumer Electronics Association, the average U.S. household has 24 electronic gadgets. A decent percentage of those need to be charged so charging stations are the new hotspot in American kitchen remodels. Charging stations/electrical outlets can be easily hidden in a drawer or cabinet space or can be added to your kitchen's new message center or small home office.

Image via ServiceCentral
5.

Smart Refrigerators

Doh! You just got home from work, only to remember you're completely out of Ingredient XX. If you had a smart fridge, you would have received a message on one of your many aforementioned gadgets. Smart fridges let you know what's inside and what you've run out of, taking kitchen inventory to new levels. They can also adjust their energy consumption in relationship to what's inside.

Would you like to work with a kitchen design team that's hip to all the latest and greatest when it comes to smart and tech-savvy kitchen designs? Then schedule a design consultation with Kitchen Magic to design your 21st century kitchen.