Are you confusing the words Modern and Contemporary when it comes to kitchen design? We've noticed the terms are used interchangeably when, in fact, they are NOT the same. As a long-standing kitchen remodeling company, we help Chester County homeowners understand the subtle yet distinct differences between the two.
For example, a traditional kitchen is never modern, but it can certainly be contemporary. Yet, these design approaches have unique roots and characteristics. Journey with us as we demystify the nuances between modern and contemporary kitchen aesthetics and delve deep into what sets them apart.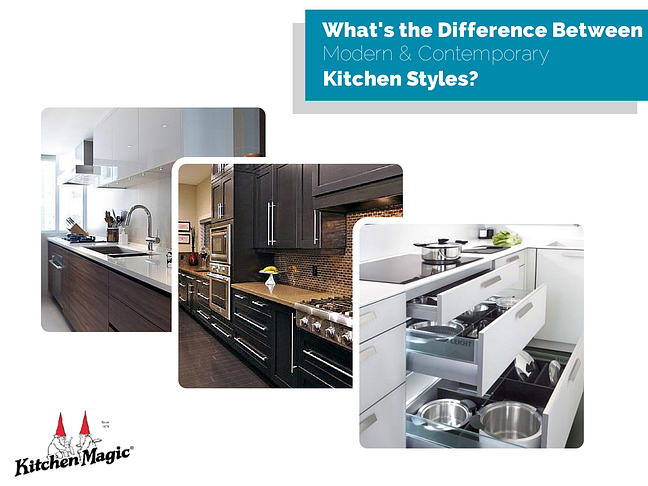 What is contemporary vs modern in home styles?
The confusion between modern and contemporary exists because the term Modern means something different in the world of interior design than it does just about anywhere else. Modernism is a very specific design style, conceived during the early 20th century but not really popularized until mid-century. So, modern is a period-specific adjective, like Gothic, Victorian, or Art Deco (the style that led to modernism).
Modern design, then, speaks of an era in which clean lines, minimal embellishments and efficiency were the priority. A more accurate term would be "mid-century modern design" because it was conceived of after the turn-of-the century, but wasn't popularized until the late 1940s and into the 1950s. Tenets of this popular style continue to this day - think a sleek kitchen interior as opposed to Grandma's homey kitchen (unless your grandma was a pretty hip design aficionado who designed a modern kitchen).
Contemporary design, on the other hand, is one that uses products and finishes that are of the era in which you are currently living. If you bought a house that was built in the 1950s and it was never remodeled or renovated, you might very well have a modern kitchen, but it certainly won't be contemporary.
On the flip side, a contemporary farmhouse kitchen will have all those favorite, homey accents we have come to appreciate over time - more ornate cabinetry, a warm and comforting aesthetic, and so on; however, it will also have contemporary updates, like certain technological innovations, maybe a Corian countertop that designed to look like natural stone and eco-friendly products that wouldn't have been available a few decades ago.
The lines between modern and contemporary are further blurred in 2015 because shows like Mad Men have re-popularized mid-century modern designs. So what was previously considered mid-century modern is now being reproduced and recreated in contemporary homes such that you can have a "contemporary modern design".
Are you still confused? Let's take a peek at two kitchens from our Kitchen Magic gallery so you can see the difference.
The Modern Kitchen
We dubbed this kitchen "The Euro," and that's because modern design is still very much a part of European kitchens and homes (Ikea continues to be a popular home furnishings store as a result). This kitchen has a plethora of 90-degree angles, flat panel cabinetry with zero embellishments and tilework with a geometric mosaic pattern. Linear cabinet drawer and door pulls continue the clean, linear theme that modern designs are known for.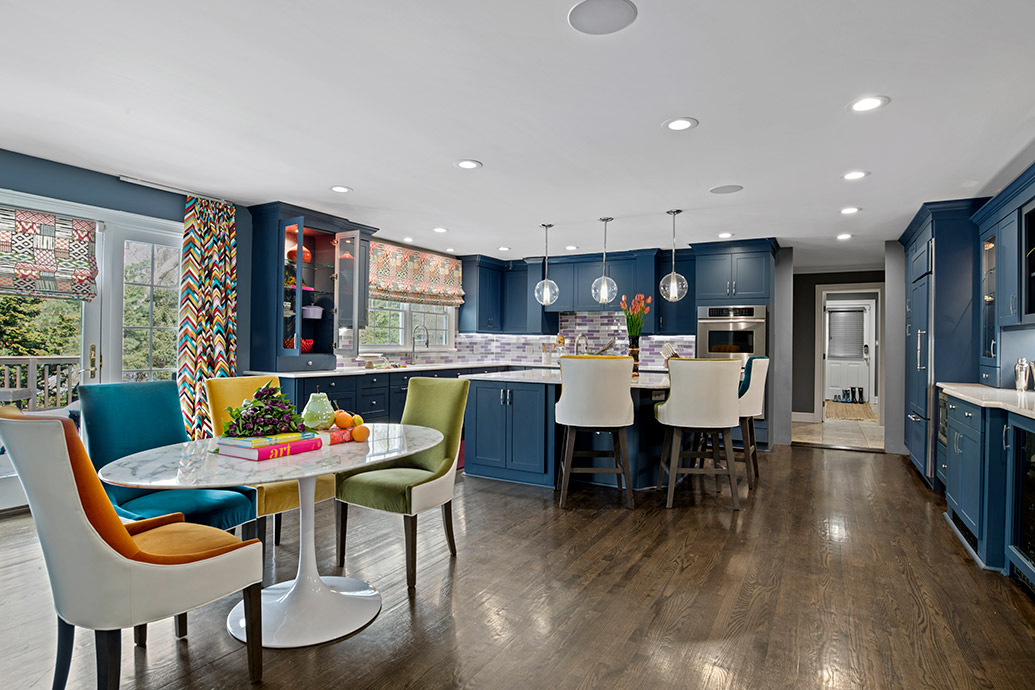 The Contemporary Kitchen
Hard Maple Island, on the other hand, is a lovely example of a very contemporary kitchen that was designed with traditional aesthetics at the forefront. The cabinetry is beautifully embellished - note the raised panel cabinets with cathedral arches on the uppers, the scroll-work embellishment above the fridge and the ornate columns supporting the island. On the contemporary side, you see stainless steel appliances, natural stone countertops and a built-in wine cabinet.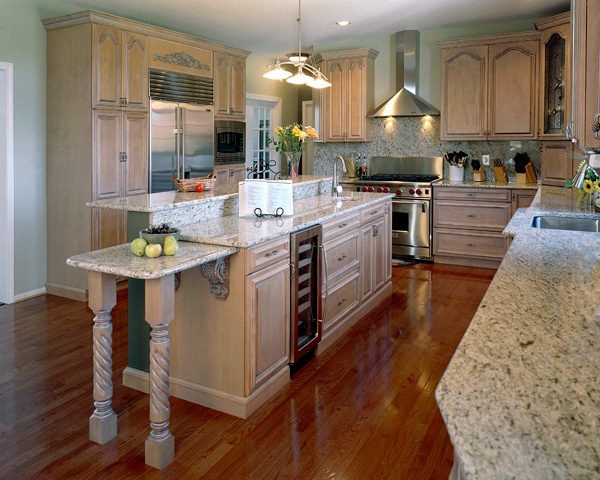 What is the best kitchen remodeling company in the Chester County area?
Whether you're gravitating towards the sleek, timeless charm of a modern setup or the dynamic, current vibe of a contemporary space, knowing these differences empowers you to craft a kitchen that resonates with your taste.
So, as you ponder the ideal design direction for your space, schedule an appointment and let us know how we can help. Our expertise not only illuminates these subtle differences but also guides you in creating a kitchen tailored to your unique preferences.