Refacing kitchen cabinets is an excellent way to save a heap of money and to conserve Mother Nature's resources. The refacing process includes reinforcing existing cabinet frames and then covering them with brand new doors.
Cabinet refacing provides seriously outdated cabinetry a major facelift and/or style overhaul for as much as 50% less than full cabinet replacements would cost. Check out some of our Amazing Refacing Transformations to see the proof in the pudding.
You Can Reface and Resize Cabinetry at the Same Time
So, if we're working with existing cabinets, the question becomes: Can we reface your cabinets and increase cabinet size?
The simple answer is, "yes." Since we already have the materials on hand to re-enforce the cabinet boxes - the ultimate goal being to create "new-to-you" cabinets that are at least as strong as newly built counterparts - we have everything it takes to re-size cabinetry too.
Make Refaced Cabinets Taller
If you would like to add a little height to your cabinets, we can add the equivalent of a another cabinet box directly on top of your existing ones to add height.
You can see an example of how we do this by viewing the before and after photos below from a recent Kitchen Magic remodel. For that project, we turned 30-inch cabinets into 40-inch cabinets using this exact method.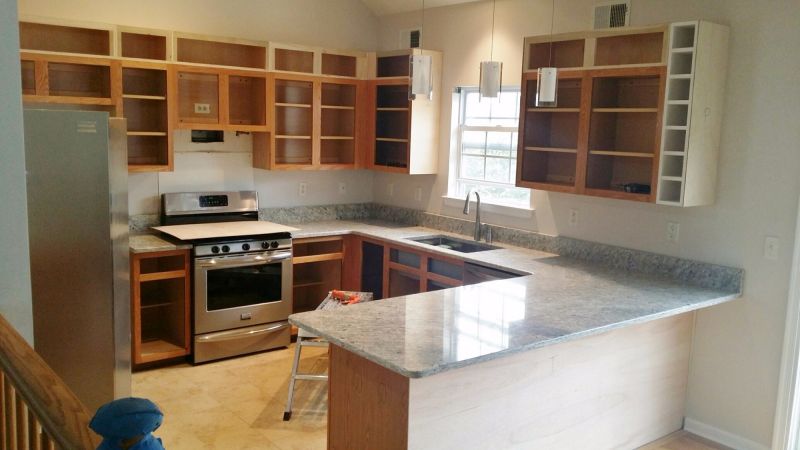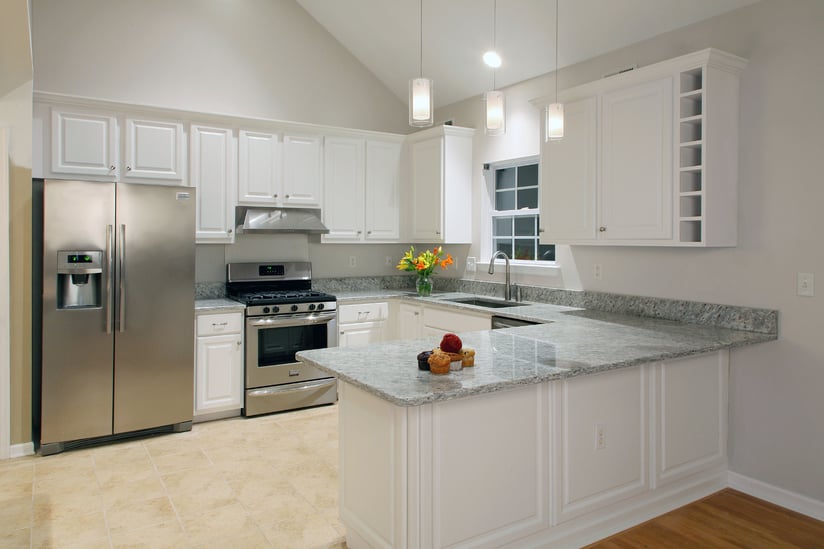 The new cabinet doors - which are a part of the refacing process anyway - are ordered for the new cabinet height. The sides get a new veneer - also part of the typical refacing package. Thus, in the end - you wind up with bigger, better and more attractive cabinets than you had before.
And, in case you are drooling after looking at the after photo, those are Frosty White Prestige Square doors and the countertops are Cambria quartz. The effect is stunning, if we do say so ourselves.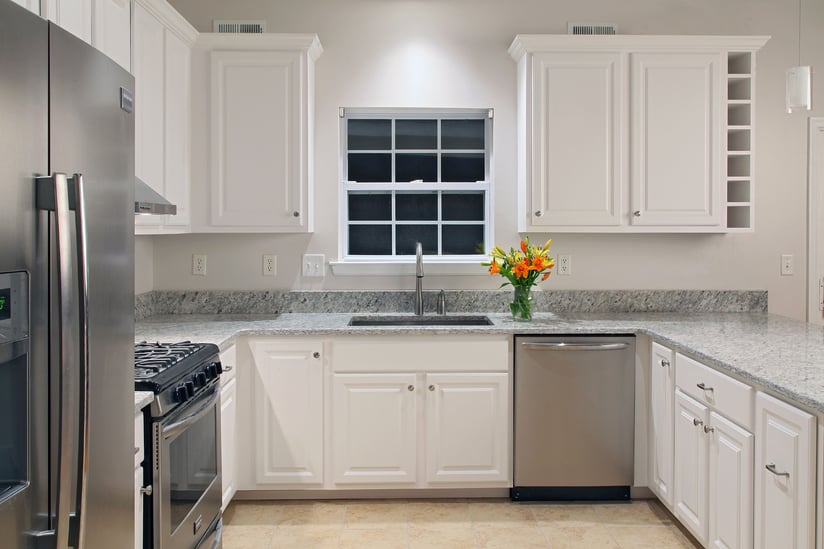 Adding height to cabinets makes sense for any kitchen that would benefit from increased storage, or in cases where vaulted or extra-high ceilings create a cavernous feel. The added cabinet box height helps to balance it all out.
If soffits are preventing you from the extra storage space of your dreams, chat up your design builder. In many cases, the soffits can be removed with minor adjustments to plumbing or electrical work - freeing up that extra wall space.
Make Refaced Cabinets Wider
We can use the same "extra layer of cabinet" idea to widen cabinets that are too short for your taste. If you have the wall space, our team can build additional boxes that are installed adjacent to existing cabinetry. After trim pieces and new doors are added, it looks like the extra cabinet boxes were there all along.
Adding width to cabinetry is a bonus for those who plan to tear out walls - or sections of wall - opening up the kitchen and dining room space or creating a more open floor plan.
Do Refaced Cabinets Work for Everyone?
Refaced cabinetry works for most homeowners but not for all. The most common scenarios that prohibit cabinet refacing potential are:
When the entire kitchen is being reconfigured, in which case only existing cabinetry can be refaced.
When current cabinet boxes are too damaged, usually the result of flooding or latent leaks that caused irreversible warping.
If cabinet quality is simply too poor.
You can read more about the specifics of when cabinet refacing won't work in our blog, 5 Ways to Tell if Your Cabinets Need to be Replaced Instead of Refaced.
Schedule appointment with Kitchen Magic to see the wonders of cabinet refacing in real life.