Does your kitchen need an ultra-affordable quick fix? We get it, and there are plenty of ways to do that. However, we highly recommend resisting the urge to paint every surface under the sun to get a "brand-new" look. If you aren't careful - repainting more than the walls can wind up providing five-minutes of glory, followed by another five-years of frustration watching all that new paint chip, crack. scuff and deteriorate at a rapid pace.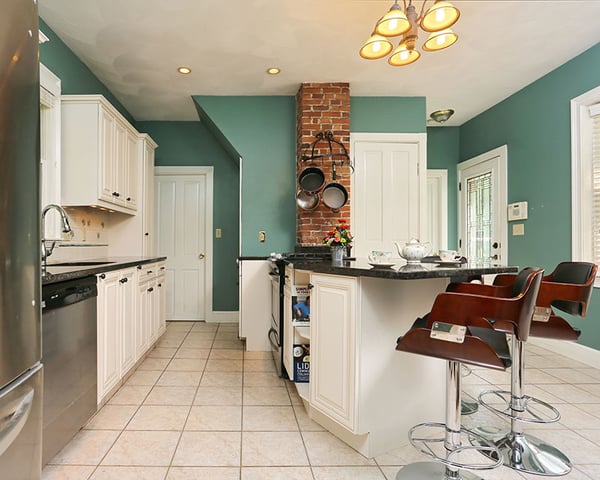 Lately, we've had a string of kitchen design 9-1-1 calls as the result of homeowners getting in over their heads with "DIY" kitchen remodeling attempts that made things worse instead of better...and, the number one culprit is...
BTW: If budget is the #1 reason you can't remodel your kitchen, read, Kitchen Design on a Budget: Take the Phased Approach, for creative budgeting ideas.
Cabinet Repainting: Resist the Urge to Do It Yourself
A couple months back, we posted, The Pros & Cons of DIY Cabinet Painting. The bottom line is that there are a hearty amount of cons - largely due to the fact that we have yet to see a single DIY cabinet paint job that can stand up to a professional cabinet finish.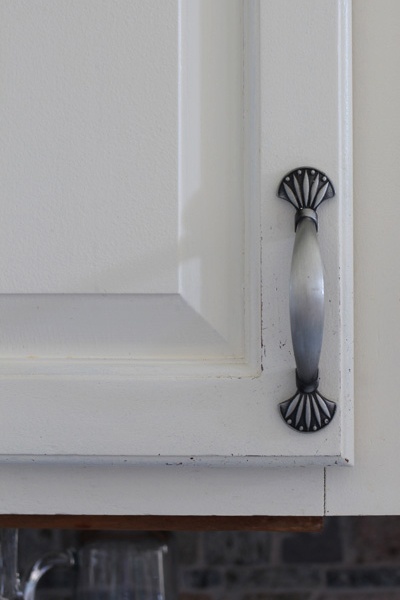 The pros have the advantage of painting and finishing cabinets before they're installed, meaning the job is done thoroughly, with the highest-quality of products and sealed well. Then, the installation job moves forward swimmingly.
Unfortunately, many DIYers significantly underestimate the amount of time and effort it takes to do a thorough job, as well as how difficult it is to keep dust, lint, pet hair and other airborne particles off the cabinets when they're drying.
If cabinet boxes are sound but you desperately need an update, we highly recommend considering cabinet refacing - which is often cheaper than hiring a professional painter - and gives you the look of brand new cabinets, with additional, custom storage options.
In the meantime, if you're looking for DIY kitchen projects that provide longer-lasting visual impact, read, 11 Clever Yet Simple DIY Kitchen Crafts.
Don't Get Suckered By Countertop Painting Options
Oh yes! Countertop "paint" is real - and ads can be very tempting. There is a varied range of "sand-and-repaint" countertop "resurfacing" options out there, designed to provide a quick-fix for worn out laminate countertop surfaces.
The problem is that when manufacturers say "quick", they mean it. A brief perusal of plentiful 1-star online reviews shows the product may look great in the beginning, but quickly begins to degrade, chip and wear away at around or before the one-year mark.
Besides the fact that these products could be toxic, the reality is that a more long-lasting countertop makeover is the better option. We recommend checking out new, high-definition laminate countertop options if higher-end countertops aren't in the budget. These revamped options from Wilsonart and other manufacturers yield big bang for their buck.
Stick to the Walls and Let Pros Do the Rest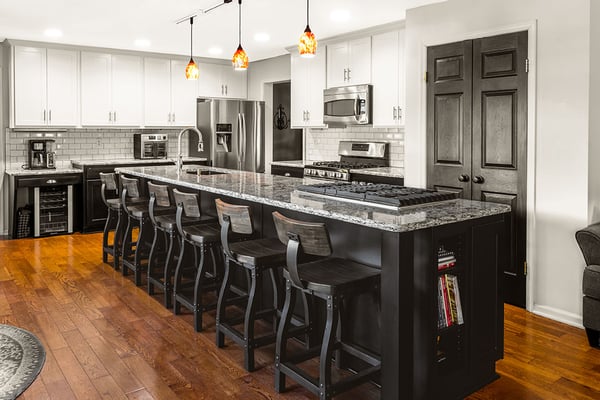 When it comes to giving your kitchen a much-needed "refresh," DIY wall paint is a great way to do it. Then, let the professionals take care of the more-intricate and labor-intensive jobs. Don't assume a kitchen update is beyond your budget. Schedule free consultations with your local kitchen remodeling and/or professional painting companies, you may be surprised at how financially feasible the right kitchen upgrade can be.
The budget-savvy pros at Kitchen Magic offer free, onsite (and no-obligation) design consultations that provide a wealth of budget-friendly remodeling advice. And, who knows, you may find our competitively-priced options are more affordable than you think.