White cabinets offer a bright, neutral canvas in the kitchen that lends itself to almost any personal style. That said, it can become challenging to select a paint color for the walls that will look perfect with your new white cabinetry. So, we checked with our design experts to help you flawlessly pair paint colors with white kitchen cabinets.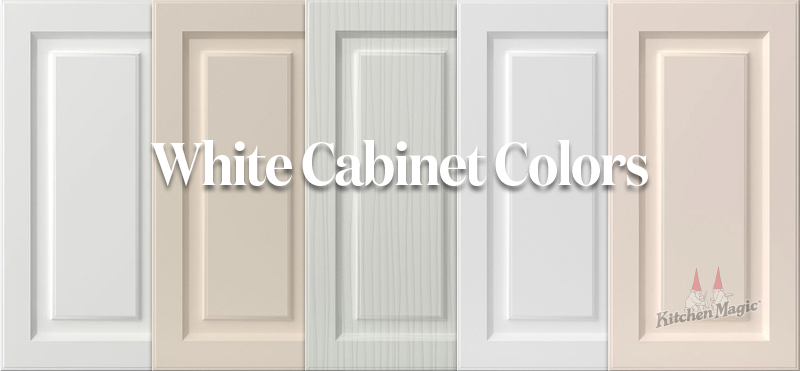 Color Palette: Contrasting vs. Coordinating Colors
We encourage you to begin your kitchen remodeling journey by exploring color palettes. This is one of the first steps to finding the perfect colors for your kitchen, as well a paint color for your walls. As part of this process, you will decide whether you want to use contrasting or coordinating colors in your design.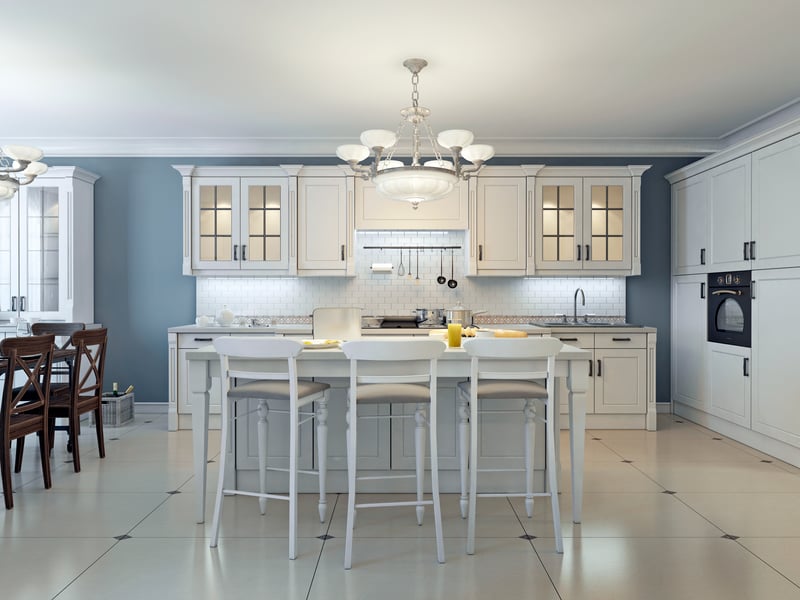 Contrasting Colors
Contrasting colors appear opposite from one another on the color wheel and can add a unique touch that might otherwise be lacking in your space. This can be especially true for kitchens, where cabinets take up a lot of room and the most common cabinet door color is white. A dash of bold paint on the walls can really bring your kitchen to life by contrasting and highlighting the lighter cabinetry. For example, the Sherwin-Williams®, Naval SW 6244, is a rich, calming shade of blue that really makes white, or even gray, cabinets pop.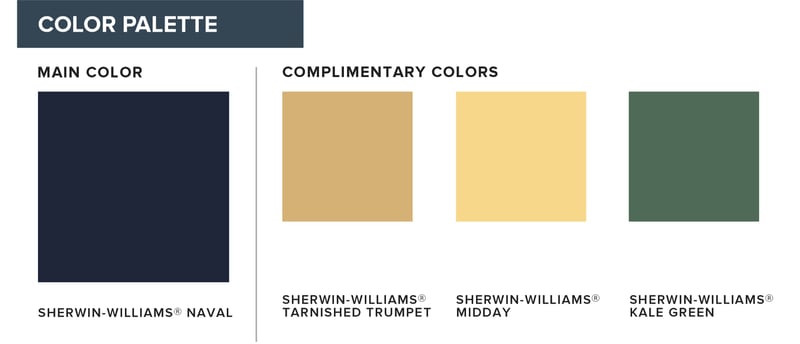 The trick to selecting a contrasting color to pair with white cabinets is going bold. If your cabinets are off-white or they have an antique finish, deeper tones can complement more traditional styles. If your cabinets are a bright or cooler white, and you have more of a contemporary style, go for lighter, bold colors—think bright blues and more natural hues like Behr® Back to Nature S340-4, a fresh mossy green.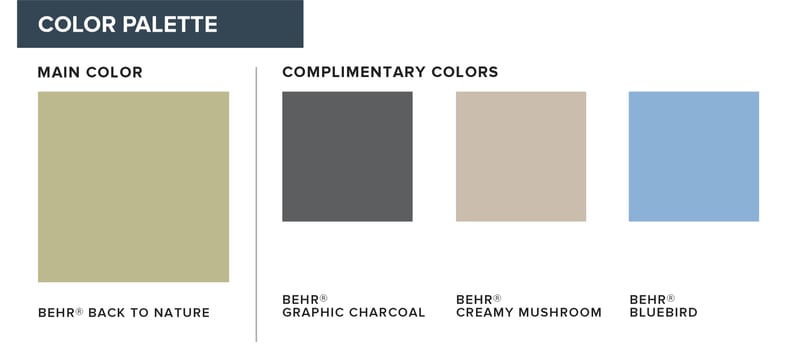 Coordinating Colors
Coordinating colors enhance existing hues in your design and work to harmonize a room's overall color palette. When it comes to kitchens, our experts recommend selecting a common accessory or decor color to highlight, or simply keeping it neutral. Think beiges, taupes, and warmer tones like the new, soft First Light 2102-70 from Benjamin Moore.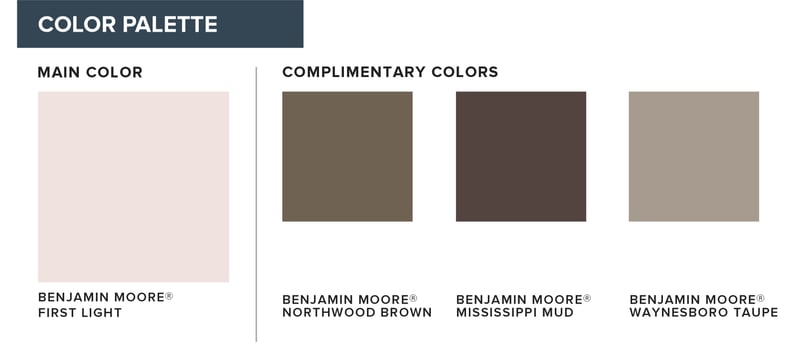 If you want to complement an existing color in your kitchen, we recommend sampling from items that are unlikely to change in the near future, like your countertops or backsplash. For instance, if your countertop features hints of blue or green, you can use the same color on your walls.
If you prefer neutral colors, you really can't go wrong because they don't compete with white cabinets and they are easy on the eyes. A style we love is using gray and steel blue in the kitchen. Gray looks beautiful with white cabinets or white crown molding, and is a paint color choice that is both timeless and trendy.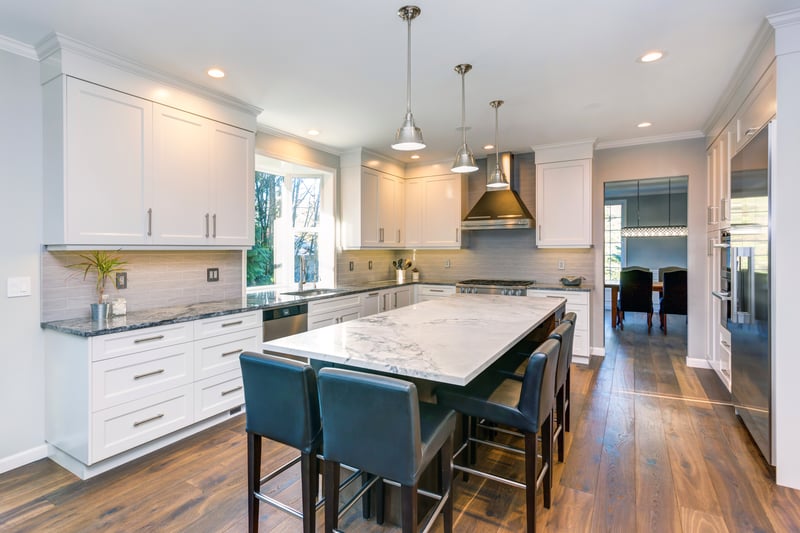 Ultimately, the best advice we can give you is that there really is no wrong choice when it comes to pairing paint colors with white cabinets. Your personal preference will always please you and reflect your individual style.
When you're ready to schedule your free in-home quote with Kitchen Magic, one of our design consultants will work with you to design the kitchen of your dreams. Contact us today!