Once spring cleaning is completed, you may find your kitchen needs a bit of sprucing up. Assuming you're mostly satisfied with the current design, your kitchen will enjoy a "remodel" of sorts with one or more of these 11, simple and effective DIY kitchen crafts.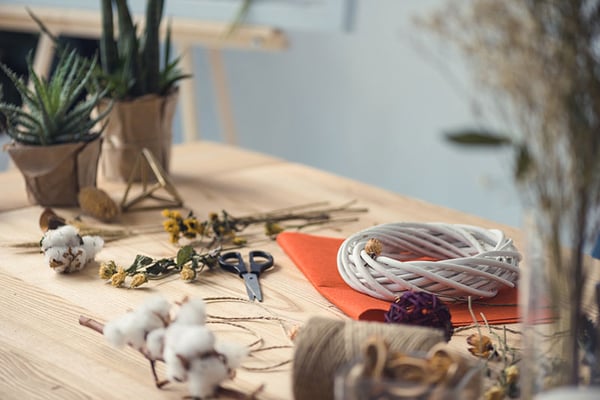 Spruce Up the Kitchen and Re-purpose Kitchenware to Boot
In addition to adding fresh color and energy into your kitchen space, many of these crafts will re-purpose extra or lesser-used items drummed up during the spring cleaning efforts.
Nothing says Spring like fresh blooms and greenery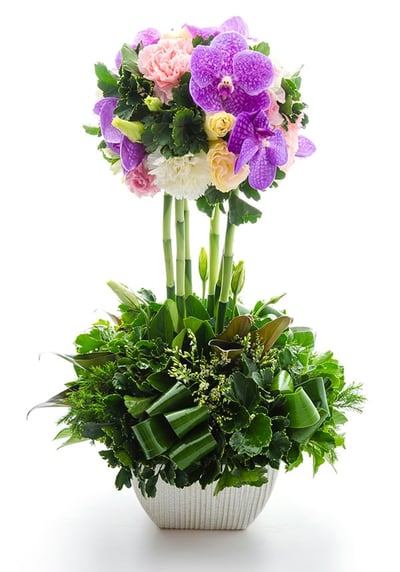 These first three crafts introduce spring-themed blossoms and/or greenery to the space. While fresh flowers are always nice, we like that these crafts incorporate high-quality and no-maintenance silk options as well.
An ever blooming topiary, like the one shown above, looks wonderful in a peninsula corner or as the center piece for a kitchen island or eat-in area. Have a blank corner you'd like to fill? A Hanging Colander Planter is an attractive, kitchen-themed way to fill it while adding suspended visual interest at the same time.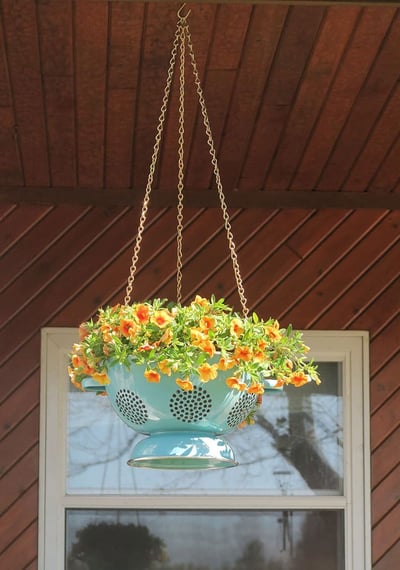 Does your kitchen have an extra mason jar or two to spare? Use it to create a Mason Jar Terrarium. Then, choose plants and/or items that continue your kitchens theme, whether it be a transitional beach cottage look or a sleek but "succulent" design.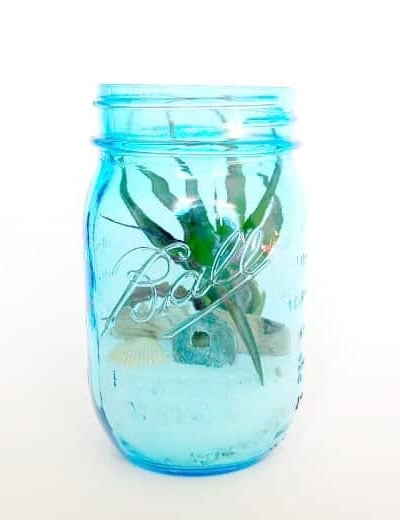 Dress up the sink with a custom soap dispenser
As long as you're reusing spare mason jars, we offer you this Mason Jar Soap Dispenser. The linked instructions are the real-deal, but busy homeowners can "cheat" by Clicking Here. "It is amazing how some of the easiest DIYs can add such functionality to spaces, especially kitchens. I added a little hanging basket for my hand soap, sponges etc. to get it all off of my sink and I am still just amazed at how much it improved my life! A few additions and a frustrating space can be turned into a space you love to be in and work in." Tarah Wolff from Grandma's House DIY.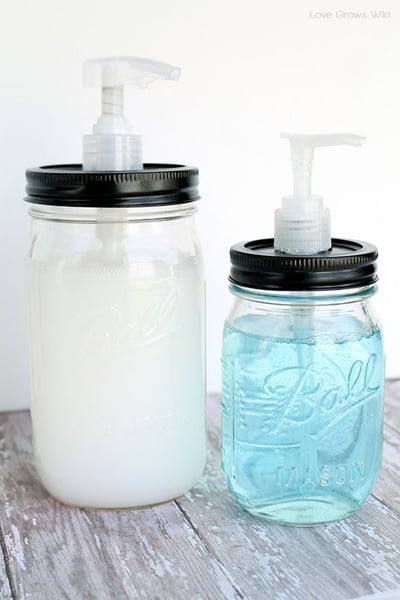 Adorn the fridge with colorful magnets
Are your current magnets a leftover from your previous kitchen design? Get rid of them - or cover them up with these Stylish Fabric Magnet ideas. Not only can you choose customized fabrics that blend with your current design, you can create magnets that reflect the ever-changing colors and themes of the seasons and/or holidays.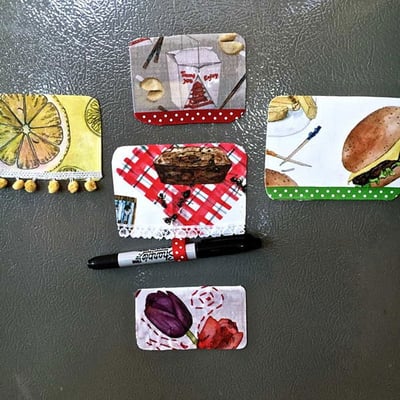 Reface your recipe box
Digital gadgets are great, but who can part with precious, heirloom recipe cards, handwritten by mom, grandma or a beloved auntie? If the recipe box is a little worse for wear, we recommend "refacing" it with this Recipe Box Redo.
If you find your recipe box is just beyond repair, here's a quick and easy DIY replacement option.
Put old paint chips to use making mosaic art
It seems a shame to throw out an entire series of paint chips, and yet what else can you do with them? You can create an amazing work of mosaic art, that's what!
Check out these ideas for Paint Chip Mosaic Art and let the creative juices flow wild. You can also integrate paper scraps or colorful, upcycled cardboard pieces from cereal, cracker, and pasta boxes. The results are impressive, and you can either frame them or laminate them for colorful place mats.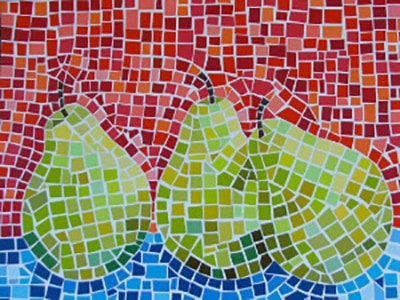 Add a spot of color to bland wooden spoons
Wooden spoons are a go-to utensil, but they're rather bland in appearance. That all changes when you buy a few supplies and spend 30-minutes or less to create Color Blocked Wooden Spoons. They're a lovely addition to your kitchen, and a wonderful DIY gift for someone else's.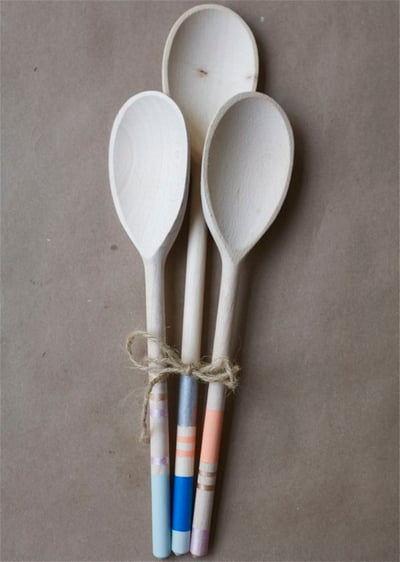 Looking for an eclectic, textured or rustic kitchen accent?
The instructions for this simple Rustic Wood Tray allows you to use the wood slats of your choice, be they scrap or purchased, to create a wood accent that will keep your countertop accessories (or coffee/tea station) organized and contained.
Embellish linen towels with paint
Move over embroidery; we love you, but these Hand Painted Linen Towels accomplish the same "hand-made" idea in far less time. With this method, you can easily, and inexpensively, have a set of decorative kitchen towels for each season!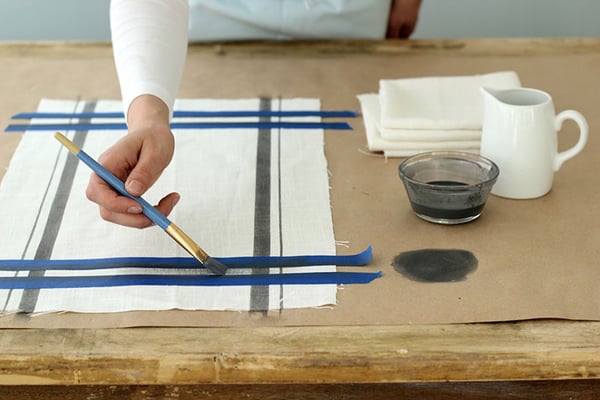 Looking for creative ways to spruce up your kitchen? Consult with the Kitchen Magic Design Pros.