One of the most common conundrums kitchen remodeling projects present is the cabinetry. First, you'll need to consider whether you want white kitchen cabinets or dark. White kitchen cabinets offer a truly unique look, and with the right design, can create a stunning space with a timeless appeal. While white cabinets provide a ton of benefits, they also have a few downsides that should be considered as well.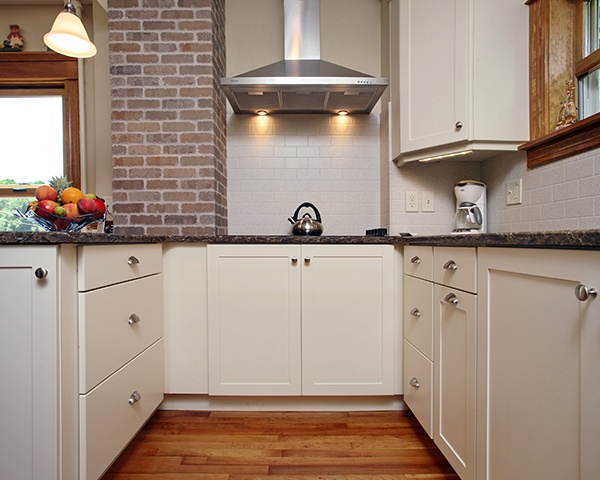 White Kitchen Cabinets Pros and Cons
As you consider your options for kitchen cabinets, there are upsides and downsides to any choice. This is especially true when it comes to white kitchen cabinets. Before you commit to your design, it's important to consider the white kitchen cabinets pros and cons. Here's what you can expect when you choose white cabinets for your kitchen.
The Pros of White Cabinets
Versatility
Whether you envision a sleek and modern look or one drenched in timeless elegance, white kitchen cabinets offer the versatility to suit any type of design style with ease. White is a great choice when you're working with large spaces. When it comes to cabinetry, things can quickly add up, so it's important to choose a base that can be easily updated and accessorized for different looks over time.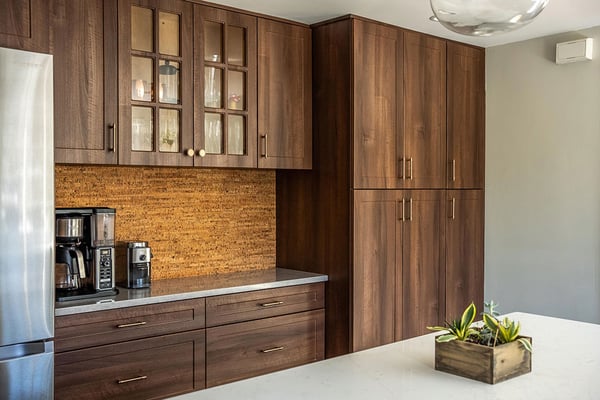 Timeless Simplicity
There's nothing that dates a room more than that particular shade of blue that was all the rage 5 years ago. White cabinets are known for their timeless simplicity that can outlast even the most popular of trends. When it comes to choosing between white and dark kitchen cabinets, white cabinets are best suited for any style—from modern and industrial to vintage and country.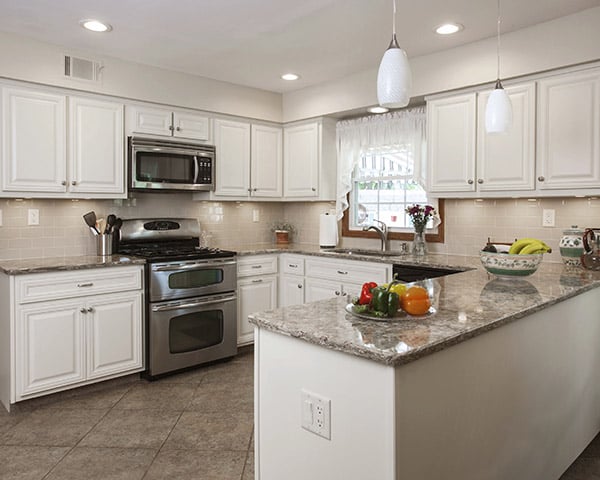 Enlightening
One of the best benefits of white kitchen cabinets is their reflectivity. For darker spaces or those that don't get much natural light, white kitchen cabinets are the ideal choice to brighten up the space. This color also works well to make smaller spaces seem larger as well.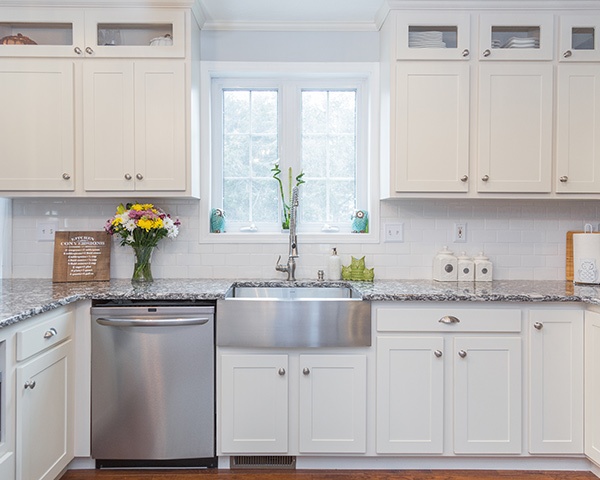 White Cabinetry Cons
As with most things, there are a few drawbacks to choosing white cabinets for your kitchen. Here's what you should consider before making a final decision for your kitchen cabinet color.
White cabinets are a great choice for a clean and crisp look. However, too much white can make a space feel cold and clinical. Avoid this common design mistake by adding a splash of color to your design, choosing complimentary colors for upper and lower cabinets, or go with a countertop that has some warm hues within the design.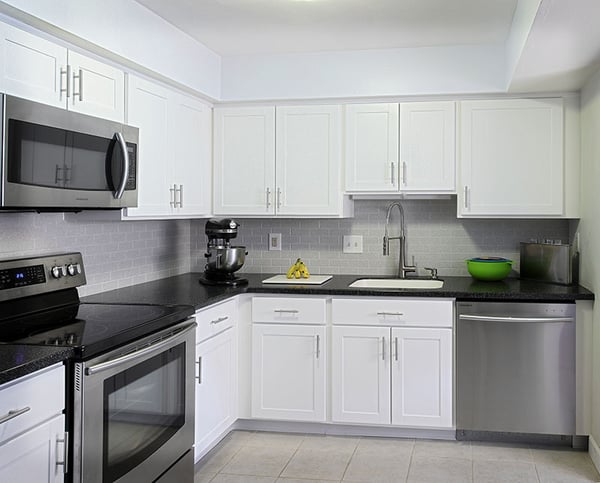 It's also important to consider the constant maintenance white kitchen cabinets will require. White kitchen cabinets are prone to showing smudges, splashes, and spills easier than alternative colors. Additionally, scratches and normal wear and tear are more easily noticed as well. Excessive, long-term sun exposure can also cause discoloration. Luckily, our white maintenance-free laminate cabinet doors require less of that up-keep, though they'll still need to wiped down more often that their darker counterparts.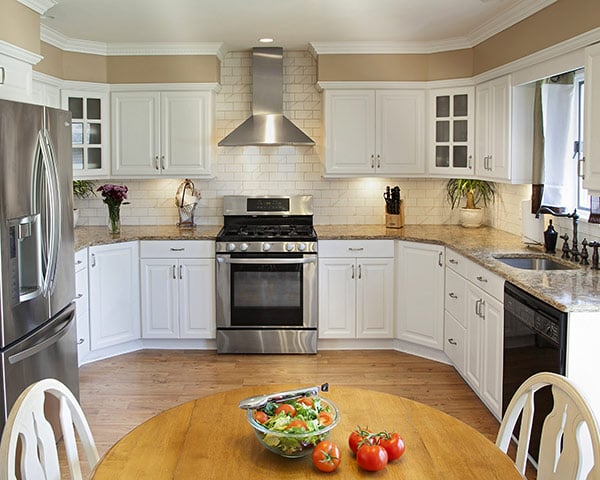 With a better understanding of white kitchen cabinets pros and cons, it's easy to see why these are not only our most popular color but the most requested color in the industry as well! Wondering how white cabinets would look in your kitchen? Schedule a free in-home consultation with Kitchen Magic, and one of our expert design consultants will help you choose the perfect cabinet color for your household.
This video covers our top 5 cabinet door colors. Watch to find out if white cabinets made the list!
If you'd like to learn more about designing a kitchen with white cabinets, check out these related articles: