When it comes to kitchen design, the customization options are nearly limitless. From kitchen cabinetry and lighting to countertops and flooring, there's a ton of decisions to make. One of the most frequently asked questions homeowners ask is: "Should the countertops and backsplash be made from the same material?"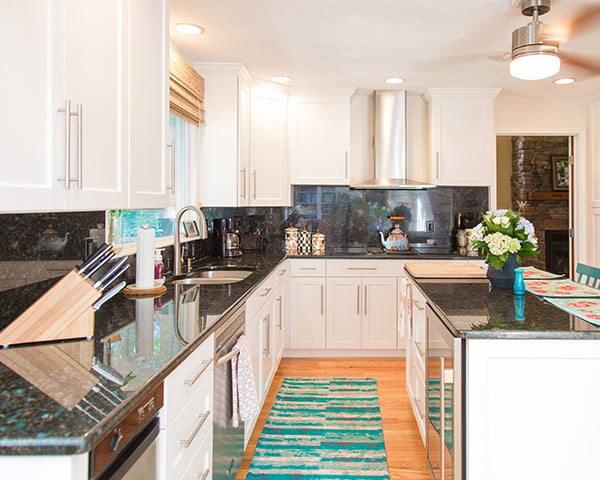 Do You Need the Same Countertop and Backsplash?
Whether or not you want to create a unified look and feel with a backsplash to match your countertop selection, turning your vision into a reality has never been easier. You can achieve this look with any countertop material—quartz, granite, Corian, and laminate notwithstanding. On the other hand, matching backsplash to countertop is not a design requirement. In fact, you don't have to use the same countertop and backsplash materials at all!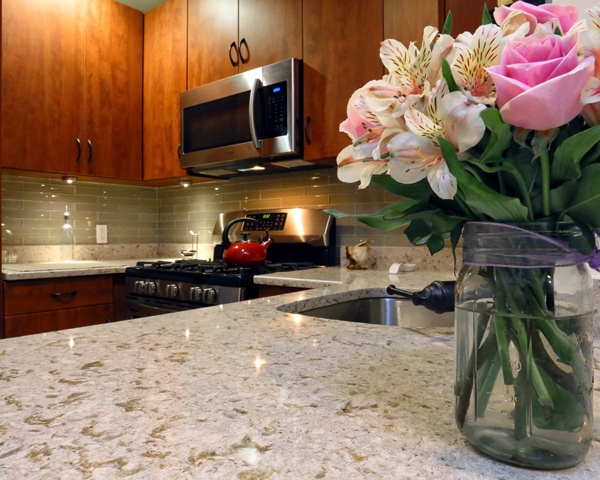 Here are some things you can take into consideration to help determine the best look for your new kitchen.
Matching your countertops and backsplash with your kitchen design
The palette of hues and patterns you've chosen for your new space will often lead you in the right direction. To create a cohesive monochromatic look, choose uniform colors for a matching countertop and backsplash. For a more dramatic look, you can opt for contrasting colors and even mix materials and textures.
When designing a kitchen, the sky is the limit! If you love the look of your countertop stone, but don't necessarily want the same countertop and backsplash, consider adding an accent tile or mosaic feature to your backsplash to break up the monotony.
A recent trend that does favor having the same countertop and backsplash material is the sheet backsplash. If you're a fan of this full-slab style backsplash, then you may already be keen on the idea of matching your countertop. In this application, the continuity of countertop and backsplash can make for truly stunning results.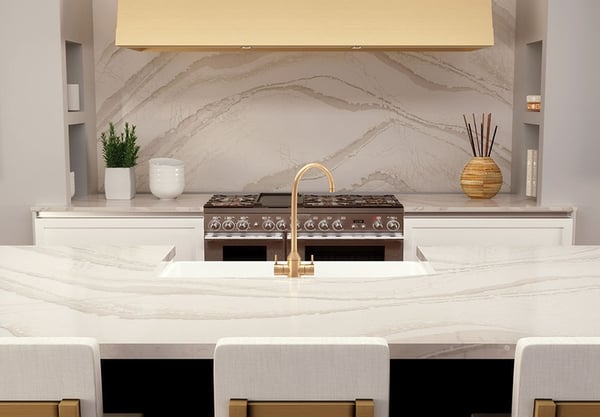 Lighting can affect your kitchen countertops and backsplash choice
Kitchen countertop materials can often vary in appearance from one area of your kitchen to another. This can be especially true if there is no overhead or under-cabinet lighting in your space. Whether you choose a matching countertop and backsplash or want a coordinated look from varied materials, lighting can have a significant effect on the appearance of materials.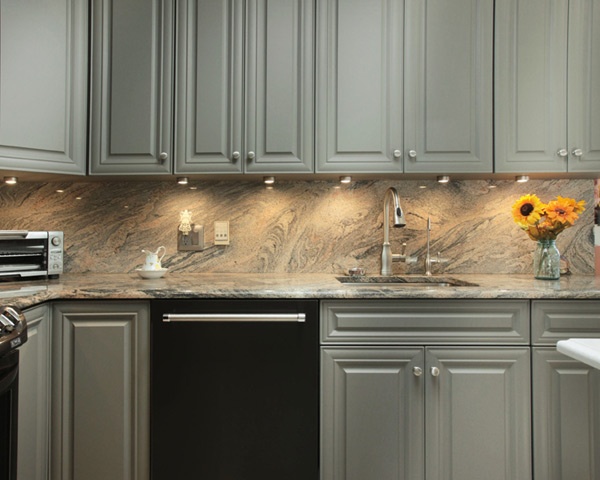 It's a good idea to acquire samples from the remodeling company you're working with, so you can view the pieces in different areas of your kitchen. This will give you a better understanding of what the material will actually look like in your space. Consulting with a professional can help you choose the best lighting to showcase your new kitchen countertops and backsplash.
Find countertop and backsplash inspiration from the pros
Countertop and backsplash manufacturers and fabricators will often feature design ideas and inspiration throughout their websites and showrooms. If you begin to feel a bit overwhelmed, be sure to consult with an experienced professional kitchen design specialist.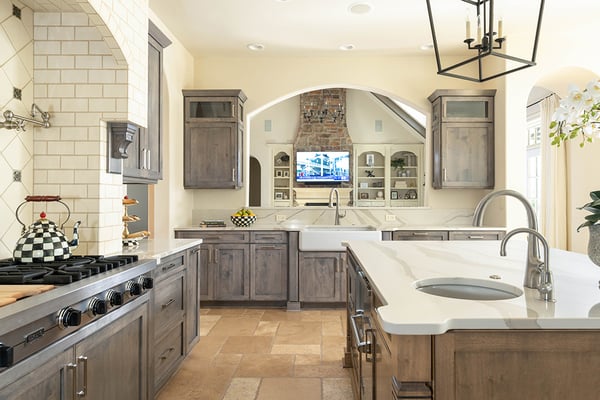 An experienced professional can help you choose the best color palette, lighting, and materials that best fit the vision you have for your space. If you are ready to turn your dreams into reality, schedule your FREE in-home consultation today!