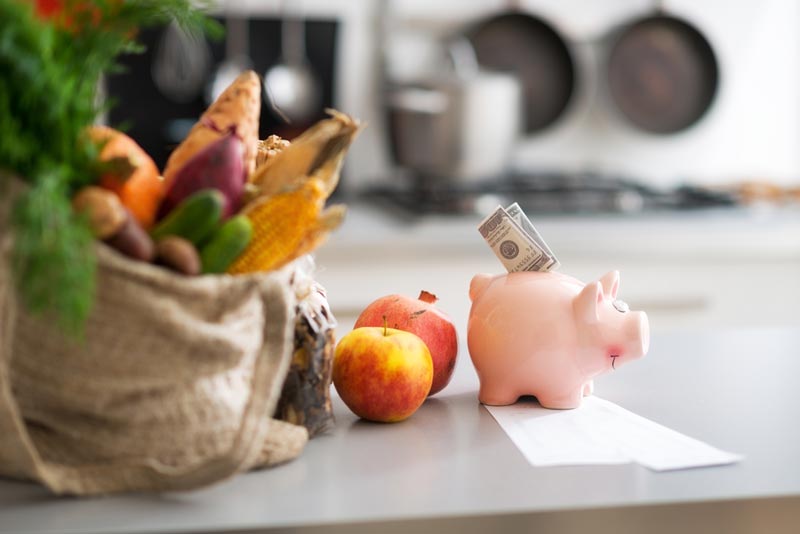 Recently we posted an article on the top reasons kitchen remodels go over budget. We recommend giving that a good once over before sitting down to create your kitchen remodeling budget.
Knowing about potential pitfalls ahead of time will help you create a practical budget the first time around.
7 Steps for Creating a Kitchen Remodeling Budget You Can Stick To
Here are 7 steps for creating a kitchen remodeling budget that respects your holistic financial outlook and will yield a kitchen design you love.
1. Get familiar with averages
According to the most recent Houzz and Homes report:
complete American kitchen remodels handled by a design-build team run an average of about $29,400. This price can range from a low of about $15,000 to over $50,000, depending on the square footage of the kitchen and the level of selections, fixtures and finishes you choose.
Compare these figures with the amount you have available, and then move forward accordingly.
2. Hold back at least 10% to 15%
Now that you've figured out your "maximum budget amount," subtract 10% to 15% from the top of that (20% is even better) and now you have your "real" working budget. That emergency reserve is critical. It's what you'll use to pay for the unexpected issues that inevitably pop up. The most common are structural rot or mold, repairing or replacing existing interior wall structures, electrical or plumbing work that isn't up to code, paying extra to rush back-ordered items, etc. These can be real budget blowers if you aren't prepared for them.
3. Find a kitchen design-build team you love
Meet with a few design-build teams to find the one that you trust and love the most. You're about to embark on a rather intimate and time-consuming journey so it's important to get along. Plus, they're experts when it comes to pricing and can help you create a realistic budget, or share clever tips and tricks to get what you want for a more affordable price.
4. Know the Big 3.
After labor - and assuming there aren't any major structural changes that have to take place - the biggest expenses when it comes to remodeling are typically:
Cabinets
Countertops
Appliances
While most people jump right into cabinet and countertop selections, they're often surprised when they receive pricing for high-end contemporary appliances they've coveted on home design shows or websites - especially those that come equipped with smart technology. If you aren't a passionate chef, and/or your current appliances aren't all that outdated, it makes more sense to integrate the ones that will stick out in your new design. Since appliances come in standard sizes, talk to your design-builder about potentially replacing the front panels for a whole new look.
5. Scratch out Custom and add Refaced.
Design websites want you to think custom cabinetry is where it's at. That might be true for a new home, or for rare styles - but refacing cabinetry creates the same high-quality look and durability of custom cabinets the large majority of the time. When we reface cabinets, your old cabinets are reinforced, get brand-new doors and trim - and we can also increase cabinet size, add extra cabinet boxes and build innovative storage solutions. Plus, you refacing saves half the cost of custom cabinets. Talk about a happy budget.
6. Find out how you'll pay
Different contractors have different payment schedules or requirements. Find that information out up front so you can plan withdrawals accordingly.
7. Factor in extra expenses
Will you need to move out for a portion of the remodel? Will you be able to create a faux-kitchen elsewhere or will you need to eat out?