We survived a kitchen remodel, and want to share our story. As with all big shifts or changes in life, we wouldn't say it was all smooth sailing and happy faces. There were certainly some ups and downs.
Now that we're on the other side, however, we are absolutely thrilled with our new kitchen and are so grateful we committed to the process.
The Post-Kitchen Emotional Roller Coaster
Let me start out by saying that anyone considering a remodel should read, Prepare Your Heart and Home for the Ultimate Kitchen Upgrade, and then follow the article's advice to the letter. We used our make-shift kitchen for time being while we waited for our shiny new appliances to be delivered. We considered it kind of like camping without the beautiful moonlight.
Of course, it was fall-turning-winter when our kitchen remodel was being built, and #2 of the aforementioned article states, "If the weather is nice, make your outdoor kitchen the primary one for the time being," so maybe we should have paid closer attention to that.
In any case, the dust finally settled (literally) and we breathed a sigh of relief.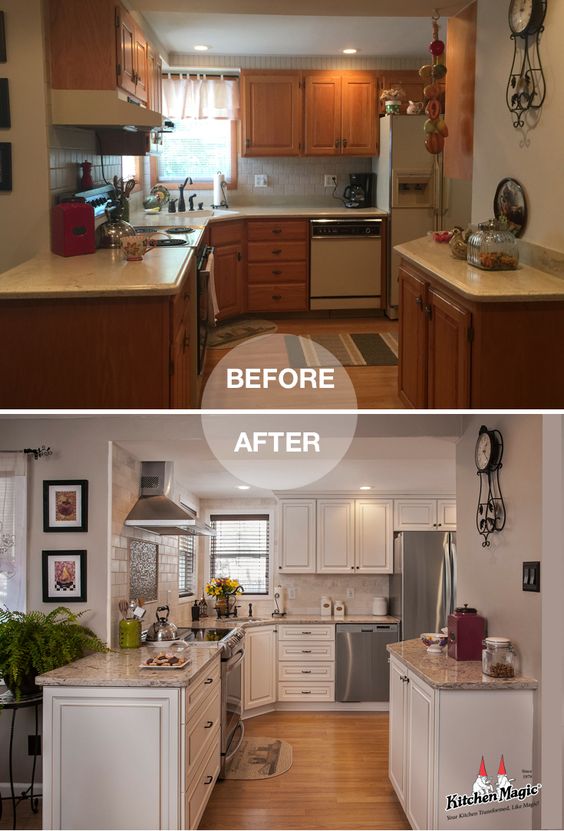 5 Things That Have Happened Since Remodeling My Kitchen
Here are 5 notable things that have happened since the remodeling chapter of our lives has closed and we've moved into "real life" with our new kitchen design.
All in all, I'd say that in addition to being an exciting and beautiful remodel, our kitchen has brought us closer together - and it's certainly place that family and friends enjoy hanging out - which is something we've always wanted.

I'm really grateful to Kitchen Magic for making it all happen, and I'd recommend them to anyone who is ready to embark on a kitchen remodel of their own. It's definitely worth the ride.