Remodeling any part of your home can get messy; it is just part of the process. Even if you aren't doing a full gut job, dust and debris are guaranteed parts of the journey. But it does not necessarily mean it will be a hassle.
We get it... no one wants their kitchen to look like the Sahara Desert when the remodel is finished. Kitchen Magic does everything in its power to make the cleanup as quick and easy as possible!
We get a lot of questions about debris removal, as well as how dirty a house gets during a renovation. We are here to guide you on everything you need to know: what to expect for debris during the remodel and how dust is minimized.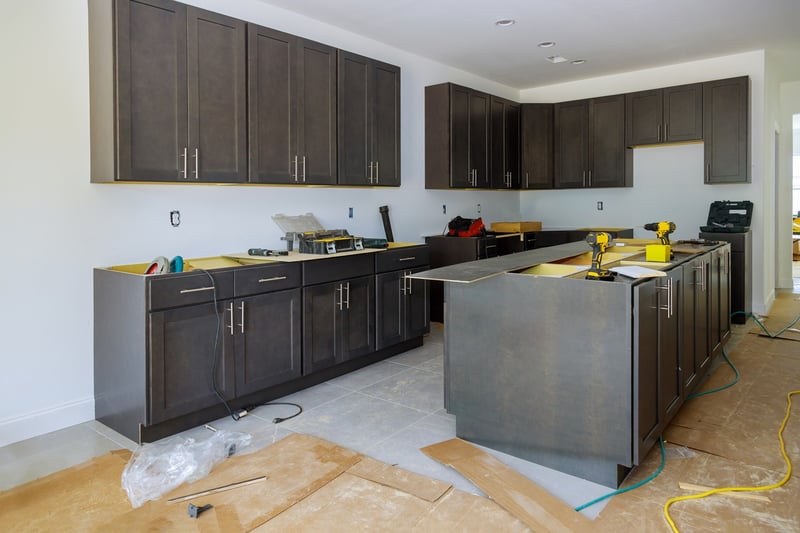 Some things to 'gnote'
Before performing any work, our team at Kitchen Magic first protects your existing floors (and countertops, if applicable) with heavy-duty cardboard. We will also seal off any open entrances with plastic sheaths to minimize dust and debris from sneaking into other parts of the home. This makes cleanup within and outside of the kitchen easier for our customers.
Where do the debris an materials go?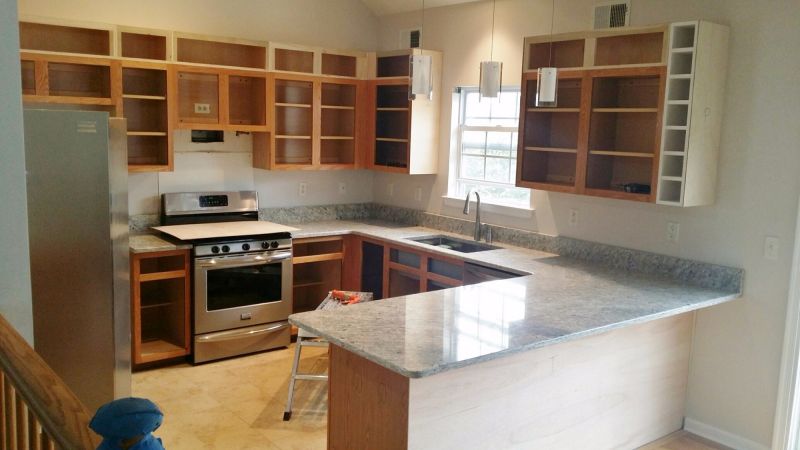 Debris can be broken down into the following three categories:
1. Initial Debris: doors, drawers, existing molding, cabinets to be removed, countertops, backsplashes, and/or flooring (depending on what you are having done to the kitchen during the remodel).
Packaging Debris: boxes, plastic, Styrofoam, etc. This debris consists of the protective covering and packaging that the new materials are delivered to your home in.
Finishing Debris: leftover material from new molding, laminate, veneer, sawdust, etc.
Kitchen Magic will remove all the above debris types as part of your kitchen remodel.


Do you remove the debris after the remodel, or am I responsible?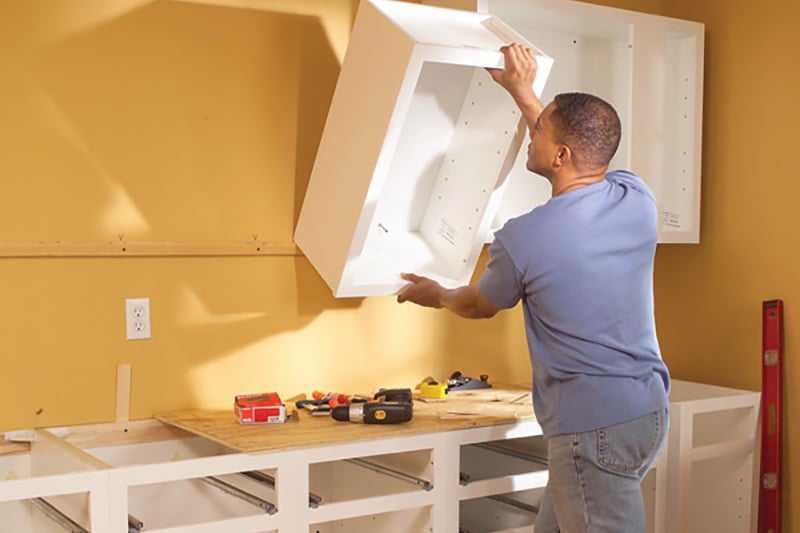 At the time of your consultation, your designer will give you further information about debris removal through Kitchen Magic. You may opt to take care of the materials and trash yourself. In that case, it will be important to remember that if you have not opted to have us remove the trash and debris from your property, the responsibility will fall onto you. If you have a way to dispose of the debris, as some customers do, we will offer a discount in lieu of these services.
If you choose to have us do the haul-away, we can take anything that was created as a result of your project or materials delivered by Kitchen Magic. Please note we will not remove any old appliances or other trash that existed prior to your renovation.
If for whatever reason, you wish to keep any of the items of debris for other purposes, you are welcome to do so. Just ensure that you remove it from the rest of the debris prior to it being picked up for disposal.
Do I need a dumpster at my home?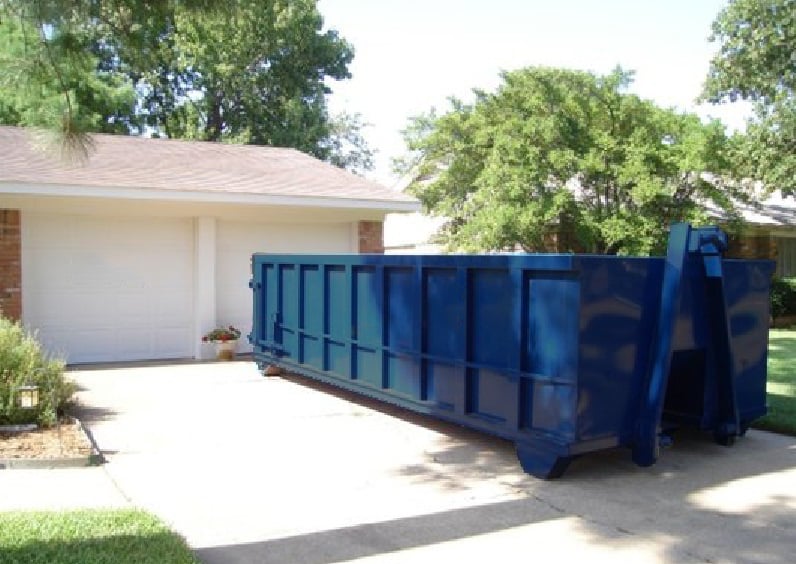 A dumpster will not need to be delivered to your home. Debris pick up, as specified in your agreement, will be picked up and disposed of by Kitchen Magic. It is typically picked up within a week after the completion of the installation. Keep in mind that we will need a place to temporarily store the debris and trash.
What happens to the materials once they are removed?
The services offered by Kitchen Magic do not typically generate extreme amounts of dust. That said, as with any construction project you should expect some disruption to occur. Our goal will be to do as much cutting as possible in the garage or at a designated area outside of the home specifically to lessen dust in your home. Great care is taken to leave your home as dust and debris free as possible, and we aim to do our best to lessen your clean up time after the remodel is finished.
Will the dust from the kitchen spread to other parts of the home?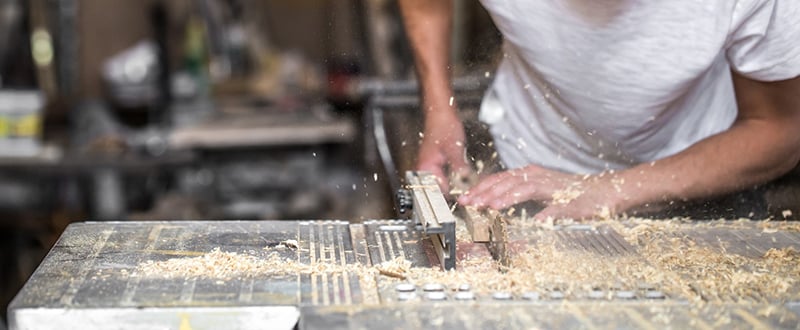 While we understand why this may be of concern because we drape plastic sheathing between the kitchen and other room entrances the small amount of dust that does occur mostly remains contained in the kitchen area. We also recommend that our customers place sheets or other protective covers on their furniture in adjacent rooms to minimize the clean-up after your kitchen transformation is complete. A little extra time spent on a cover here and there will make it all the quicker for you to get right to using and enjoying your new kitchen!
Do you do the cleanup for the customer?
Kitchen Magic does not send in a cleaning crew following an installation. Depending on the condition of your cabinet boxes, most often cabinet refacing includes lightly sanding the exteriors of the cabinets to prepare the surface for adhesion. This typically occurs within the first two days of installation. Our installers will broom sweep the space every night and do a larger cleanup effort at the end of the remodel. While your kitchen will not be spotless, your post-remodel clean-up work will be minimal so that you and your family can quickly enjoy your beautiful new kitchen.
A kitchen remodel dustn'd have to be messy
WWhen remodeling your home, the most important thing you can do is be well informed, not only about a company's reviews and services, but also about their best practices and procedures to make things as easy for you as possible. We strive to make your kitchen remodel simple and smooth. Most people don't realize how important the detail of debris removal is and why we look at it as part of your remodel process.
Our team will remove the debris and trash created during your project so you don't have to. Call Kitchen Magic at (866) 525-0012 for a low-stress, less-mess remodel, and be on your way to a new, magical kitchen!
For more countertop and cabinet coordination advice, check out these related articles: