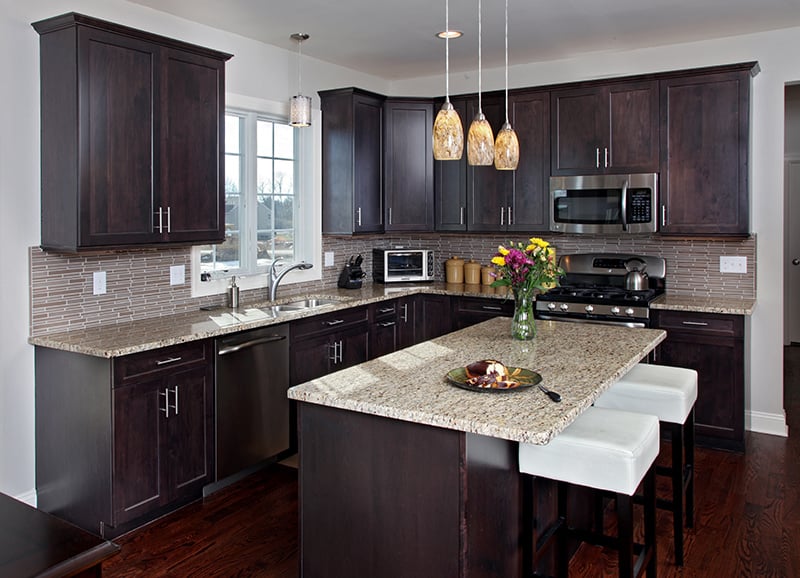 Colonial style kitchens boast both classic designs and functionality that homeowners love. It's no wonder this trend continues to withstand the test of time! So, would you like to know how to achieve a New England inspired kitchen? Noted for its 17th and 18th-century architectural influences, the American colonial style celebrates truly timeless design. From saltbox dwellings that charm New England, to stately Federal-style townhomes, a medley of colonial design reigned across the original 13 colonies that still holds court in today's United States.
New England and Colonial Kitchen Design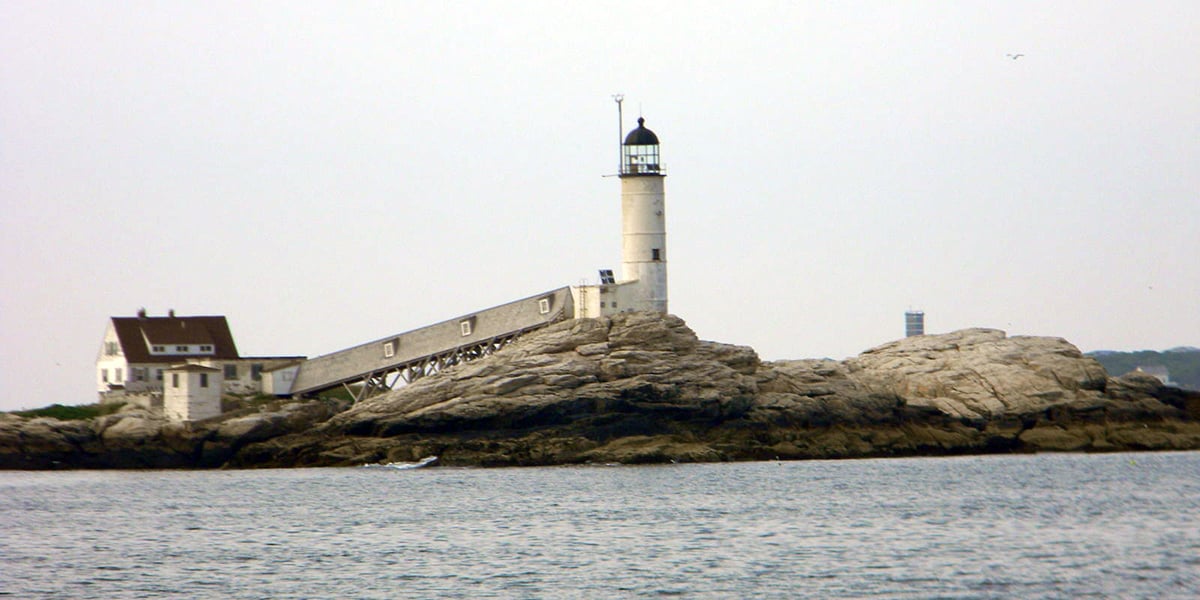 Born from an era of sea-faring travel, adventure and trade among colonial settlements, two and three-story homes were built across the eastern seaboard. The most common colonial features are a grand center hallway and staircase, a fireplace or two and a large kitchen to feed a community.
But, don't confuse the current colonial style with your grandparent's 1970's avocado green kitchen. Today, the look is more elegant and sophisticated using luxe materials, lighter colors and of course, a hallmark of quality craftsmanship.
Typical details of a colonial-style kitchen include attention to furniture-grade cabinets, natural American lumber and raised panel cabinet doors. Custom wooden moldings accent tall sky-high ceilings, wood plank flooring and accents and hardware that pay homage to the past.
This classic genre in kitchen design can span a rustic farmhouse kitchen in the countryside to a sophisticated gourmet blowout in a posh urban setting. New fresh takes on colonial-style are emerging as well.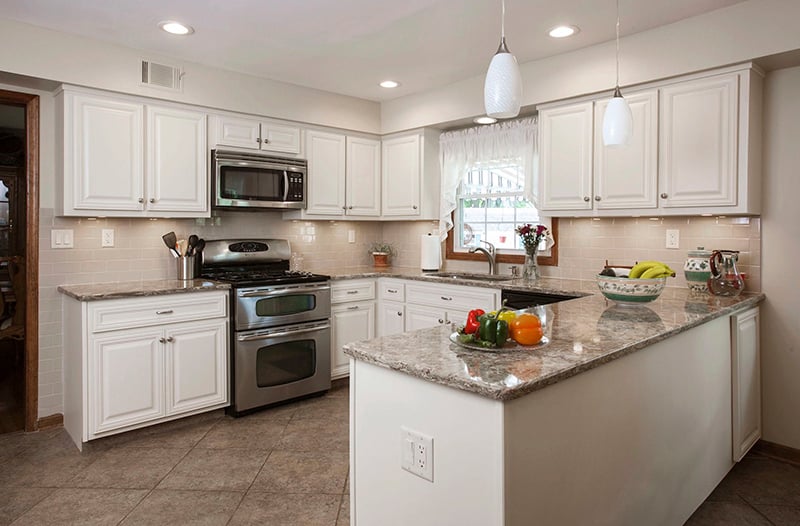 Whether you are considering a kitchen renovation or are building new, a Kitchen Magic design consultant can help you navigate all of the possibilities. Here are a few design tips when considering a colonial-style kitchen:
Natural hardwood cabinetry is integral to this classic American look. Select either custom wood cabinetry or refaced wood veneers to newly transform your space for an authentic take on a colonial kitchen.
Traditional door styles with raised panels or subtle detail and beading are imperative to familiarize your style search with include such door styles such as Shaker, raised panel and flat panel.
When you choose North American lumber for authenticity, you are also selecting a healthier natural product for a toxin-free home. The next step is to finalize your wood of choice. Oak, cherry, maple or pecan are hardwoods traditionally used in colonial décor. Each variety brings a distinct character to the overall kitchen design.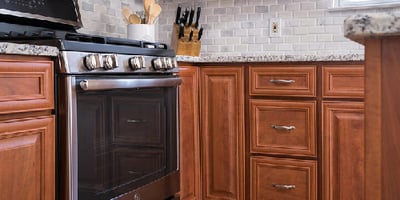 PHOTO CREDIT: Christian Giannelli Photography, 2020
Decide whether you prefer wood grain to take center stage. Or, do you like the subtle look of a unique finish and stain over hardwood?
Traditional colonial kitchen design tends to keep cabinets in mid-wood tones. However, newer trends are bringing a plethora of light-colored traditional kitchen cabinetry to the forefront.
Maple Pewter Glaze, Nutmeg on Maple, Washington on Cherry Pewter, or Washington on Maple are just a few intriguing finishes available for this Americana look and available at Kitchen Magic.
Keep appliances neutral and understated; accent your space with a dramatic, old-world kitchen hood, exposed brick or stone, and handcrafted pot racks. Keep the seating comfy with fabric or upholstery. Choose a paint palette from a historical collection from a quality paint company such as Benjamin Moore or similar.
When you're ready to transform your kitchen, schedule your free design consultation with the experts at Kitchen Magic - it's easy, informative and there's absolutely no obligation.

Simply call us

at 800-272-5490 to request your free design consultation

today!