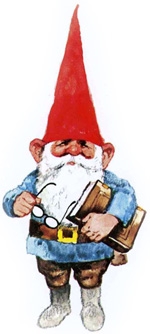 Not all contractors are made equal, and it's no surprise that when homeowners consider remodeling their kitchens, finding the right kitchen installer is a job usually associated with anxiety rather than excitement. Today's article will provide you with some top things to consider, and ask your next potential kitchen installer, when remodeling your kitchen.
Most homeowners can either cite or recall a horror story after having chosen a design and contracting team that didn't keep its promises. Time, money and style are important, but before the project can begin, you must make sure that the company you will be working with is reputable. To ensure that your kitchen remodeling experience doesn't end in a legal dispute or design disaster, ask that a representative show you proof of all the necessary paperwork. The kitchen installer should arrive prepared with proof of proper insurances, including liability insurance and a current copy of workman's compensation.
While many contractors may be licensed, their work may not be recognized for offering reliable services. Inquiring homeowners should verify that the company is a Better Business Bureau member in good standing, and confirm that the kitchen installer has no unresolved complaints. Other industry associations to look for are the National Association of the Remodeling Industry (NARI) and the National Kitchen and Bath Association (NKBA).
One of the greatest ways to find out if a kitchen installer is right for you is to ask for some recent customer references. If the company has been around for some time, and has completed a good number of kitchens, you should also be able to find consumer reviews regarding the installer on review sites, such as Angie's List.
The best kitchen remodeling companies will be able to offer you all of these credentials and more. For instance, it's important that your kitchen installer be financially stable. Make sure that the company hasn't declared bankruptcy, and has financing options available for customers.
The best kitchen installers are not only reliable, but they should be trustworthy. Don't settle for anything less than an accountable project management team with certified installers and industry award winning work. Do they provide you with a guaranteed start date for your project, and work consecutive days until the job is complete? Will they care for your house like their own and clean up at the end of each work day?
Once the installation is complete, be sure that you can also trust the products themselves. Inquire about the products; does the company outsource or manufacture and install their own products here in the United States? Ask if the company provides a written warranty. Kitchen Magic encourages all homeowners seeking to find the best kitchen installers, to complete a design checklist, available for download below.