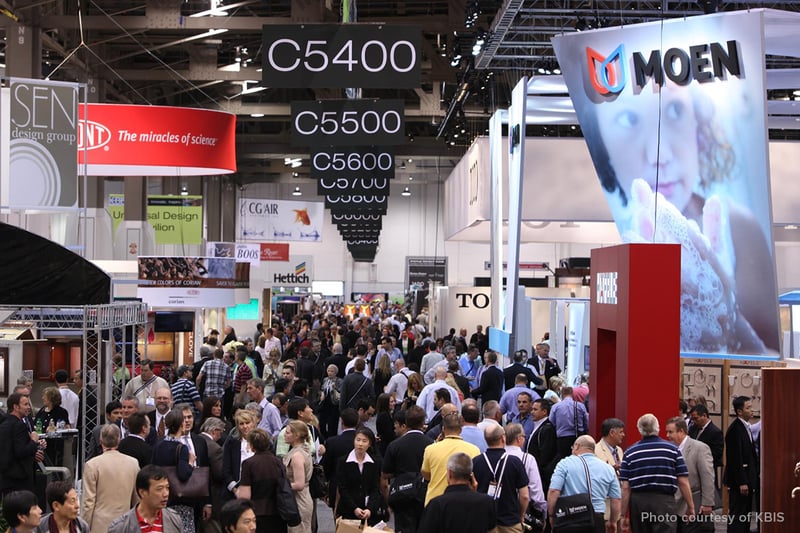 Are you planning to make the home show pilgrimage this year? If you are considering a remodeling project, these expos are for you. They are designed to connect homeowners with the latest trends, technology and products around. And if you are a service provider, being a vendor lets you showcase the quality and craftsmanship you deliver to thousands of people who are interested in remodeling. It's like a UN summit, only with less foreign dignitaries and more free refrigerator magnets.
As you might have guessed, we love home show season. We are all about kitchens! And beyond adding beauty and functionality to the heart of your home, kitchen renovations tend to be the highest recouping interior home project, generally returning over 80% on the investment. That may be why the Joint Center for Housing Studies of Harvard University's Improving America's Housing 2019, found there were roughly 2 million kitchens remodeled in 2017 alone.
A Home Show Preparedness Plan
It makes sense that there would be a cornucopia of kitchen information at your local or regional home show. These events are full of excitement and offer so much to see and investigate that, all too often, people leave more confused about what to do with their kitchens than when they walked in.
Don't let this happen to you! Below is sound advice on how to do your homework and visit your next home show prepared to get the most out of the day.
1. Have Your Kitchen Renovation Elevator Speech Ready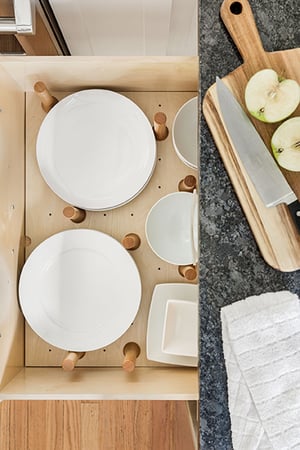 According to The Seattle Times, it's helpful to figure out what top three things are you looking for in your remodel. If you have a short "elevator speech" ready for when you meet the various vendors, this will help you not only speed up your time at various booths, but also get an apples-to-apples comparison of responses. Things to keep in mind:
Your availability for getting the work done
Your remodeling budget
The layout and overall dimensions of your kitchen
The general

aesthetic

you want to achieve
Any major flaws and strengths of the space
What types of materials you want to use
How big is the scope of your project (cabinet refacing vs. full kitchen cabinet remodel, for example)
2. Make Sure You've Got This One in the Bag
"A resealable one-gallon plastic storage bag can be your best friend at a home show," says James T. Norman, Director of Business Development and Product Innovation at Kitchen Magic. "It's where you can keep samples of the materials and finishes you want or already have, along with fabric and paint swatches, photos and print outs of kitchen designs you want to emulate, really anything that can illustrate what you are trying to achieve at home." He cautions to keep the brochures and samples you pick up at the home show separate from these items. "You don't want to waste valuable time fishing through a swag bag on a crowded expo-room floor."
3. Home Show Speed Dating: Yeah, It's a Thing.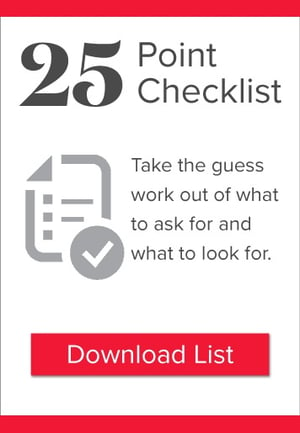 If you're serious about pursuing a remodeling project, a home show can be a great way to discuss your plans with professionals. Just make sure you come ready to chat specifically about what you want with various vendors and contractors. Do a little online sleuthing, and research exhibitors that will be attending the event, as well as the expo center floor plan, so that you can plan your route accordingly. Have a short list of things you want to ask each company, and make sure to keep track of your time.
"If you know you are looking for something in particular, treat the home show like speed dating. Give yourself a predetermined amount of time with a selected set of vendors and make the rounds to see what feels right to you," recommends Norman. Get or give contact information only with companies you are serious about spending your money with. "You can always circle back to chat more with a contractor or product rep that you really like, but you can't buy back time that was over spent at one particular booth."
4. Make a Video Tour
With your cell phone or camera, make a short walk-through video of your kitchen. Highlight the areas you want to address and give a sense of the flow of the space when more than one person is in it. If lighting changes dramatically during a specific time of day, you might want to capture that on video too. "This is really valuable, because it helps give vendors perspective on the kitchen," says Norman.
5. Dress the Part
You will have a long day in front of you, so dress in clothes you won't regret wearing after several hours of strolling booth-to-booth, possibly in crowds. Bring something to collect brochures and samples in that won't bother your back or shoulders later. Consider a backpack or bag with a strap that can be worn easily on the shoulder or across your chest. And don't forget to wear comfortable shoes, as you will likely be doing a lot of walking and standing.
6. Bring Adhesive Address Labels
Chances are, you are going to be asked to fill out a form with your name, address and email more than just a few times. It's how you can get publications and set up appointments. It's also how you can sign up for sweepstakes and prizes. Printing out a sheet of adhesive labels with this information on it makes this repetitive task simple and quick. Old address labels also work in a pinch, although you will have to fill in your email address when it is necessary.
7. Don't Forget Your Measurements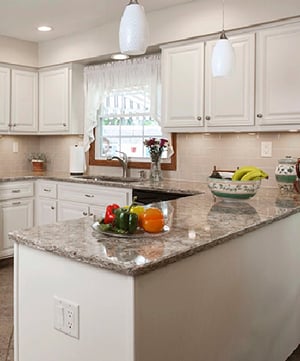 Take five minutes a day or so before the home show to measure your kitchen and write the dimensions down. Be sure to include the size of the entire room, as well as all of the countertop surfaces. If you plan on removing soffits over your cabinetry, make sure you measure for that. "Believe it or not, this is something people forget to do all the time," says Norman. "Or, they think they will remember the dimensions, but by the time they are at the show and talking to vendors, those numbers have vanished from memory." Do yourself a favor. Write it down.
Home shows should not feel daunting. They are exciting opportunities to find the perfect renovation ideas, contractors and products for your home. We hope you stop by and see Kitchen Magic at one of the many home shows we attend throughout the year - we'd love to hear about your kitchen plans! With some thought and imagination, your old kitchen can be transformed into a space that blends both form and function with your own personal style. Ready to turn your kitchen dreams into reality? Schedule a consultation with Kitchen Magic today.