When planning your kitchen renovation, you should make a decision regarding the style fairly early. That decision will determine the door styles, material choices, and other aspects of your new kitchen.
Is contemporary style your cup of tea, or do you lean toward a more traditional room design?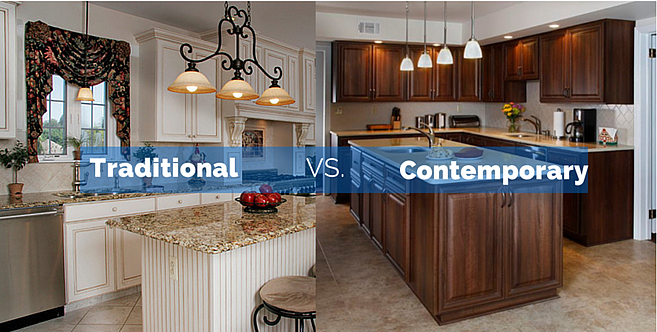 Traditional Kitchens
You may wish for a traditional design, sometimes called country design. This is the kitchen that is most popular with Americans. If you prefer this style, you want to conjure up Washington Cherry on Red Oak Wood Doorthe feeling of a country farmhouse, a family gathered for fun, and grandma baking on a lazy afternoon. (We hope you mean cookies and cakes being baked by Grandma, not Grandma actually baking. Unless you're the Addams family.)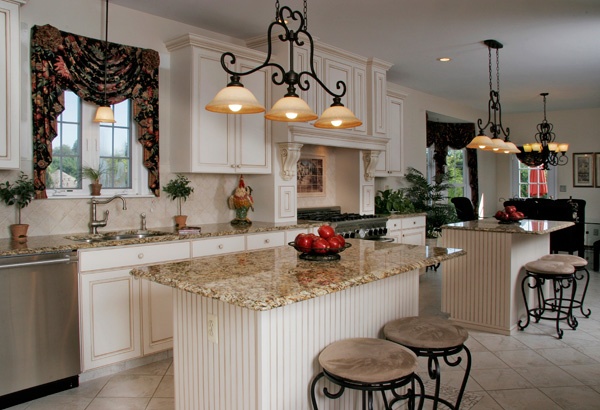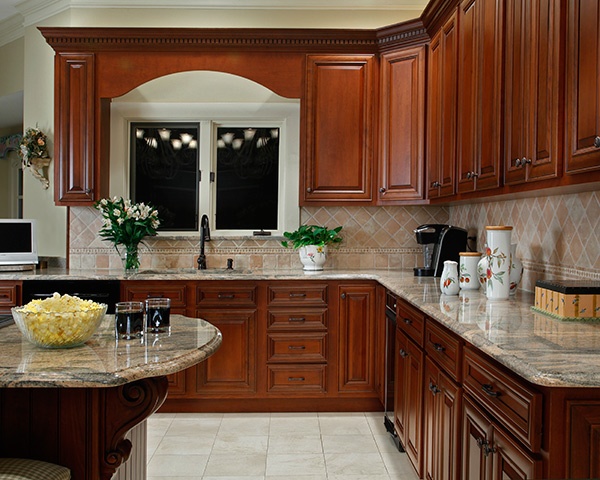 Start with a warm ornamental door style, like our oak door with Washington cherry finish seen below on the left. Note the beveled detailing and the strong wood grain. Or, if you prefer easy care laminate kitchen doors, select a style like our Hazelnut laminate door seen on the bottom on the right, which features intricate styling. A soft natural stone look in durable acrylic DuPont Corian makes the kitchen not only rich in looks but durable and delightful to maintain. Add a collection of pottery, or some plants, and voila!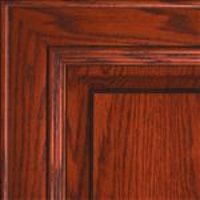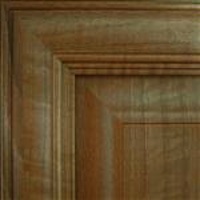 You may also wish to add glass doors to the upper cabinets for an accent touch.
Contemporary Kitchens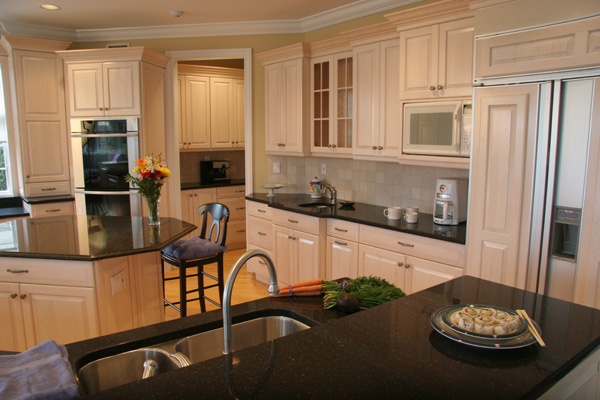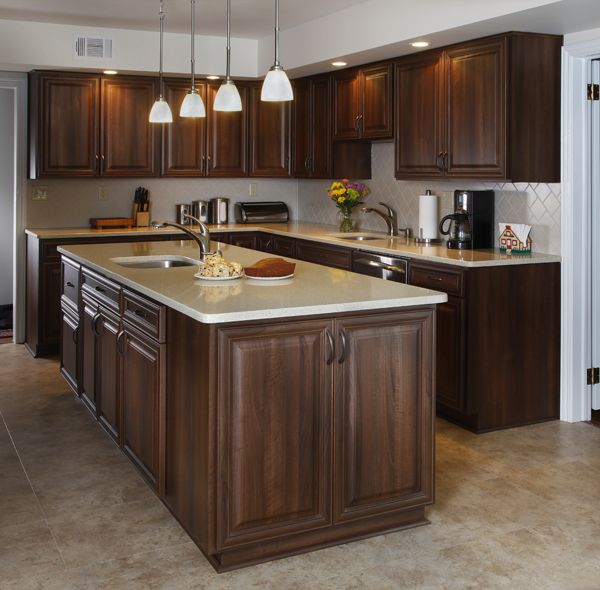 If you have a sophisticated palate, and don't like ornamentation or old-fashioned fuss, a contemporary kitchen design may just Linen Laminate Doorbe what you want. Select clean light colors, slab or simple doors like our Bamboo wood door with Harvest finish (left) or our Linen laminate door (right), and a glossy Quartzite countertop in the color of your choosing. Stainless steel or black appliances add a crisp look.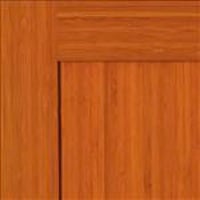 You may wish to incorporate a framed print or photo to add to the warmth of the room. You may want to avoid is a starkness or industrial look. Contemporary kitchens can still have a homey feeling that will make your contemporary kitchen a gathering spot for family and friends.