While most think they need an entire kitchen rip-out to update their cabinets, the reality is that the design possibilities within your existing footprint are vast. Sure, cabinet refacing will achieve a new color & style. However, it's the function of those cabinet boxes that you can repurpose as well.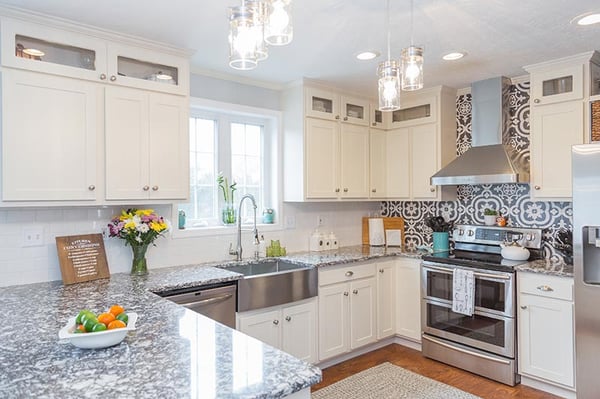 3 Cool Changes Refacing Can Make with Your Existing Kitchen Footprint
Since refacing costs about half as much as new cabinetry, we've just freed you up to revitalize your cabinet's overall mission—all while staying within your existing kitchen footprint. It's updates like this that will change how you operate in the kitchen, making cooking easier or simply spending time more enjoyable.
1. Peninsulas Give a New Edge to Fine Dining
You can transform that peninsula into a breakfast bar. Looking for a place to perch while you have a cup of tea and surf the web? Create a dining counter by extending your existing peninsula countertop edge 8-10" and adding a few stools. While you're at it, add some stylish or whimsical support corbels like the ones shown below—to give your new kitchen a little personality.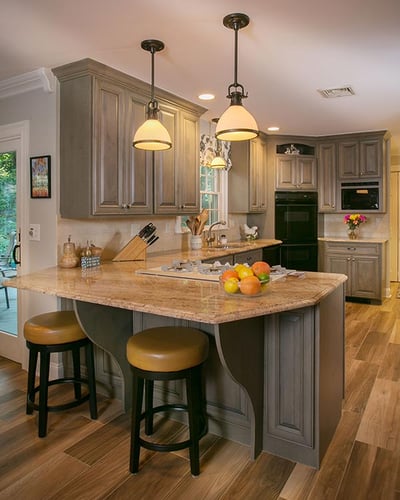 2. Cabinet Cavities Are OK—No Fillings Required
Put on your creative hat when you look at those hollow boxes. Go outside the proverbial box, as it were. There's so much more to that empty cavity that houses your stuff. Cabinet refacing is an aesthetic update, but the function of a cabinet box goes much further than skin deep.
Converting upper cabinets to a display case provides interest to any kitchen design.
Recycle bins, spice roll outs and sliding shelves for additional kitchen convenience.
Transform the cabinets space below a cook-top into spacious pot drawers.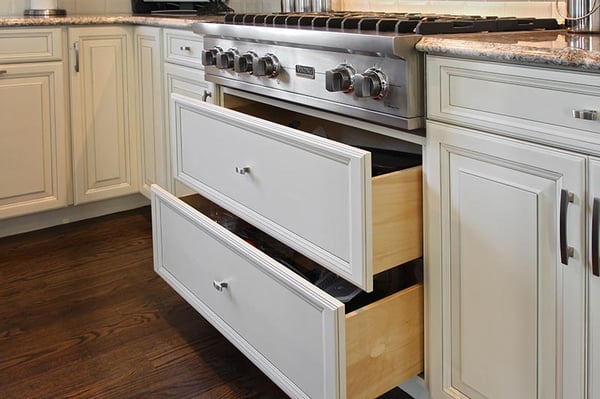 We'd be remiss if we didn't mention—changing pot doors to pot drawers (or vice versa) is a remodeling solution game changer, especially for those who want to age in place.
3. Eliminate Soffits to Reach New Heights
Soffits are a household mystery. You can live with them for years and not know what's inside. Most times they are empty and other times, they house wires or pipes. Even if they do have contents, you can conceal them on the top shelf, so they remain accessible but out-of-sight. Extending your cabinets to the ceiling instills a more sophisticated look with a designer-esqe feel, drawing the eye in and up.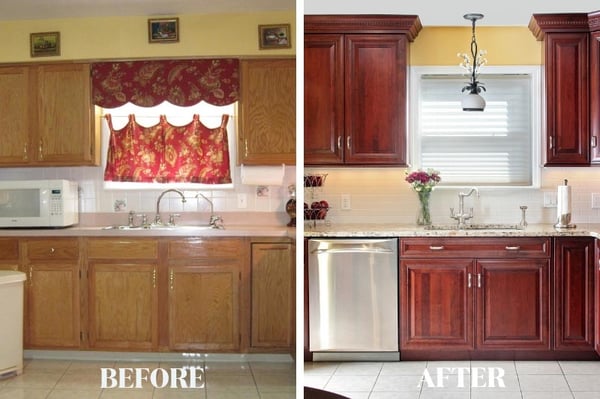 Have Purpose When You Repurpose
Give your cabinet boxes a new lease on life by using one or all these conversion-options. Stepping outside of the 'design box' while staying within your existing kitchen footprint can prove to have huge impact on your daily cooking experience. From extending a countertop, converting an opening or extending your existing cabinet's height—cabinet refacing pushes the remodeling envelope.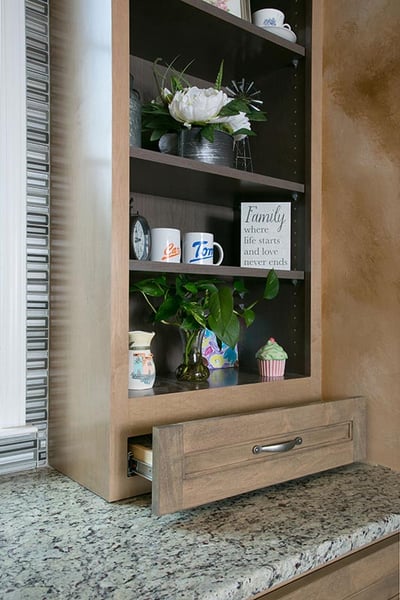 We hope to have enlightened you to the endless potential of cabinet refacing. It is revamps like this that will give you and your family pause with a whole new kitchen design and function. More than just a pretty face, cabinet refacing will help you spread out your kitchen budget to reinvest on other upgrades within your kitchen remodel. And who doesn't' want more of that?
Schedule a free in-home design consultation with Kitchen Magic when you're ready to get your project started, and get some expert advice. Happy remodeling!