No. You haven't accidentally accessed a travel blog article.
The terms "peninsula" and "island" also describe cabinets used to create additional countertop and storage space in a kitchen.
Like geographic landmasses of the same name, a peninsula is accessible on three sides and an island is accessible on four sides.
Which is better?
The answer depends on the size and shape of your kitchen and the design you like most.
Peninsulas
Peninsulas and islands are extensions of your existing lower cabinets and counters. A peninsula, however is not free-floating. You attach it to a lower cabinet or wall.
Peninsula installation typically creates a U, L or | | lower cabinet layout.
A custom cabinet maker can match a peninsula to the shape and length of the rest of the lower cabinets or cut it to fit in a narrow space. Its cabinet materials, colors and styles can match the rest of the cabinetry, or be completely different.
Some homeowners prefer an uninterrupted work surface and use the same countertop material across the main cabinets and peninsula. Others, who desire the peninsula to serve as the primary workspace, use one material such as stone or engineered solid surface for the main countertop, and stainless steel or butcher block for the peninsula.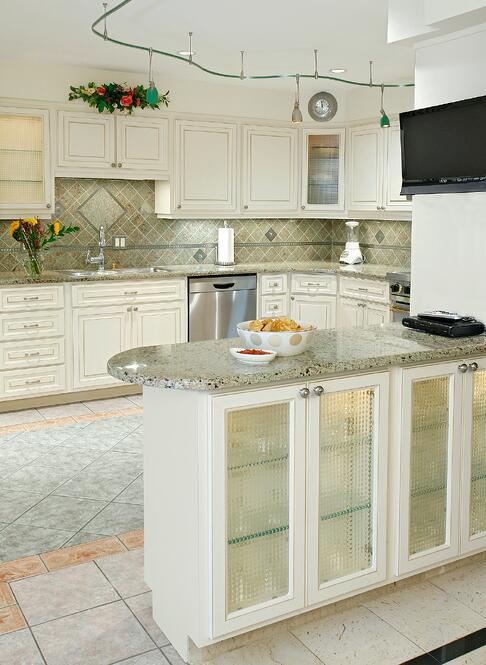 Peninsulas are used in small, medium and large kitchens.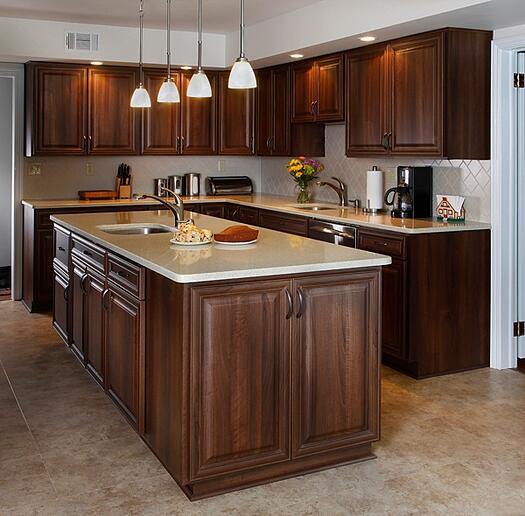 Islands
An island doesn't have to change the shape of the lower cabinets. You can install it in a kitchen that has existing __, U, L or | | cabinets or remodel all cabinets to make it fit. An island can be any shape or length as long as it doesn't block traffic. Like a peninsula, it can also match or contrast with the other cabinets.
Islands are typically used in medium or large kitchens that have a lot of empty space near the center of the room. A cabinetmaker can custom-build a stationary island for some small kitchens or create a portable island that you can re-position as needed against a wall to double as a peninsula.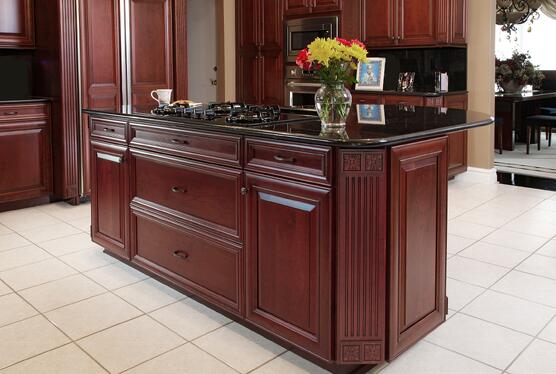 Other Considerations
A peninsula with a long side facing an entrance can make a space feel congested and less inviting because it blocks the flow of traffic.

On the other hand, a peninsula is a great choice as a room divider in an open floor plan.

A peninsula or an island can be custom-built to create a breakfast or wet bar.
For assistance with adding a peninsula or island to your kitchen remodel, contact Kitchen Magic today!