Mr. and Mrs. Greene, from Glastonbury, Connecticut wanted to completely transform their outdated kitchen into a highly functional and stylish space. But they were having a bit of a design dilemma--Mr. Greene really wanted a highly functional kitchen that would stand the test of time, while Mrs. Greene was hoping for a new style that would impress her family and friends.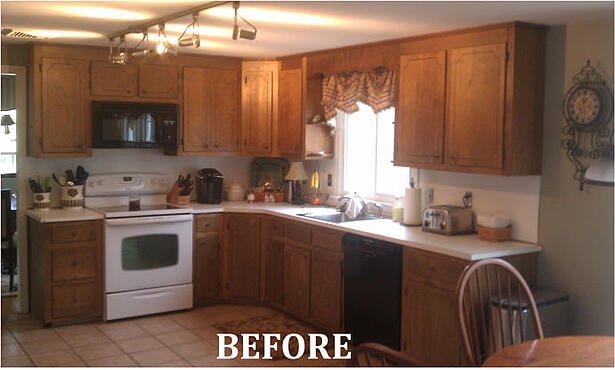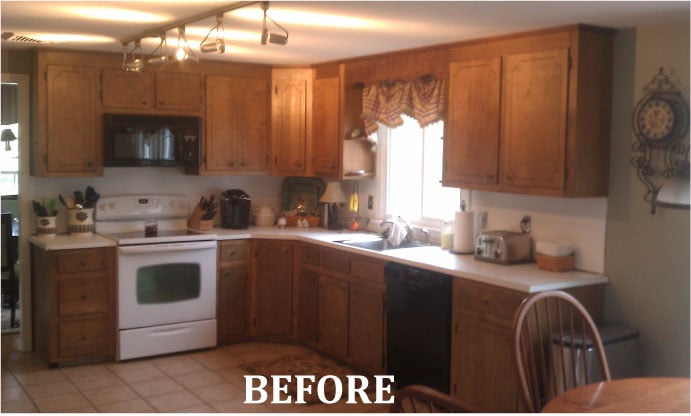 Hoping to get the best of both worlds, the homeowners contacted Kitchen Magic for a Free In-Home Estimate. Quickly they found that durability, style and function could be combined into the custom kitchen transformation of their dreams.
The Design
Cabinetry takes up about 80% of the visible space in the kitchen, and so it made an easy starting point for the Greenes. The couple chose Maintenance Free Antique White cabinets with a Walnut Glaze in Breckenridge Square style. The classic style of the cabinet doors and drawer fronts promises a style that will never fade, and pairs perfectly with their chosen color.
Antique White cabinets with a Walnut Glaze are very popular, because they offer the clean look of white without being too stark or modern. With the addition of crown molding to the upper cabinets and vertical wainscoting to the island, this kitchen took on a traditional transformation Mrs. Greene was excited to show off.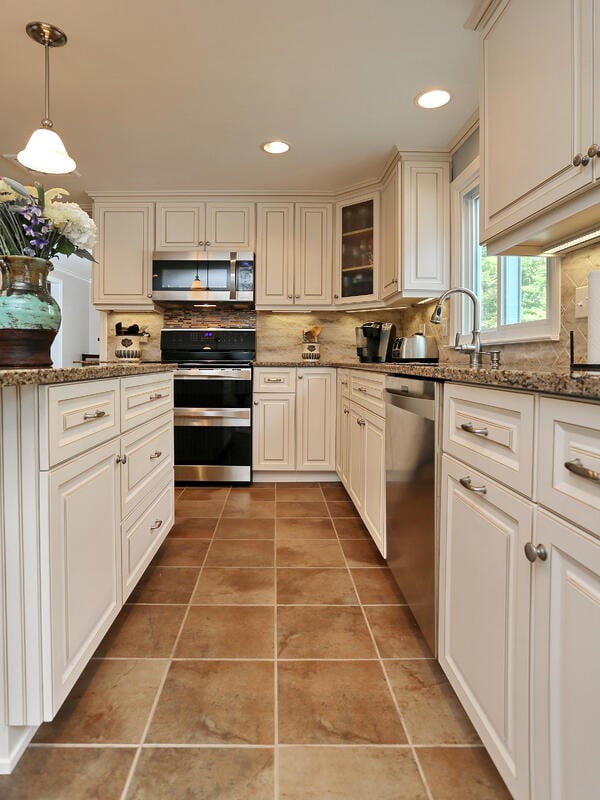 Why They Chose Maintenance Free Cabinets...
And Mr. Greene got just what he was looking for with Maintenance Free cabinets. The couple chose Maintenance Free cabinets for their superior durability over wooden cabinets. Unlike commonly chosen wood, Maintenance Free cabinets won't warp or fade over time, are easier to clean and the more cost effective option—which made both Mr. and Mrs. Greene satisfied.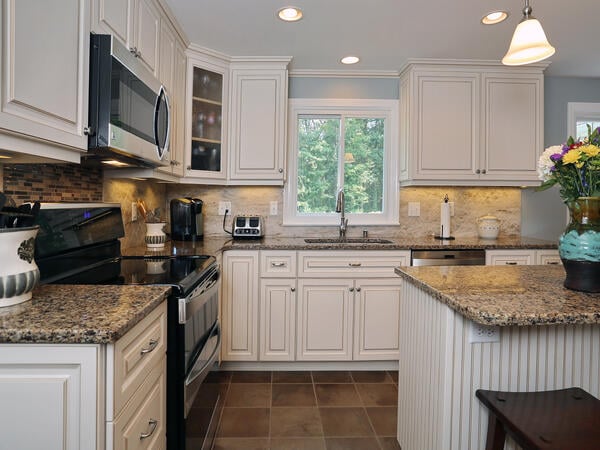 The Countertop
The real focal point of this kitchen, both in durability and style is the Cambria Quartz countertop. Mr. Greene wanted something strong, while Mrs. Greene wanted something beautiful.
The couple chose Cambria's Canterbury countertop, which is one of the most popular countertop colors installed in kitchens today. Its caramel and beige base colors bring a warm contrast to the white cabinets, while the both warm and cool variants in the countertop offer a unique look for a truly custom kitchen style.
Cambria Quartz had just what the couple was searching for. Made of 93% natural quartz, Cambria countertops are made from one of the hardest materials found in nature, and are much stronger than Granite surfaces. Its safe and hygienic nonporous surface makes it impossible for bacteria to penetrate and grow, an important feature for Mrs. Greene, who loves to cook with her grandchildren.
Cambria's Lifetime Limited Warranty and American Made standard, along with its unmatched durability brought Mr. Greene on board for the Cambria Quartz style Mrs. Greene was excited to bring into her new kitchen.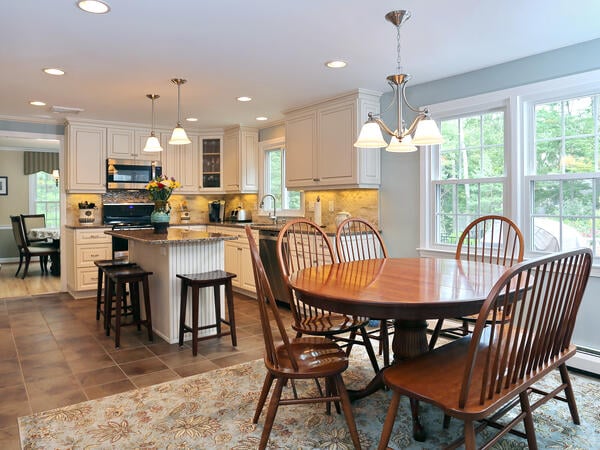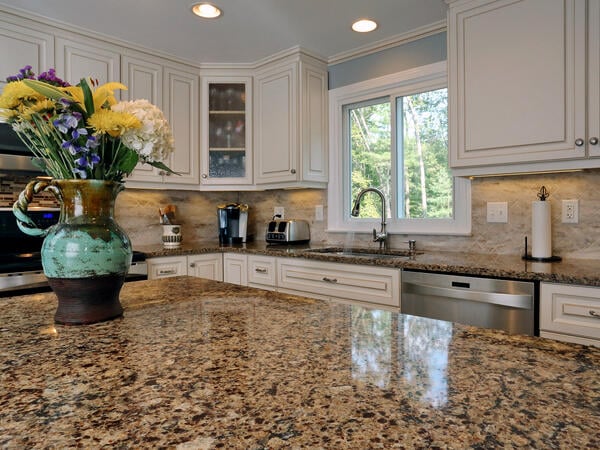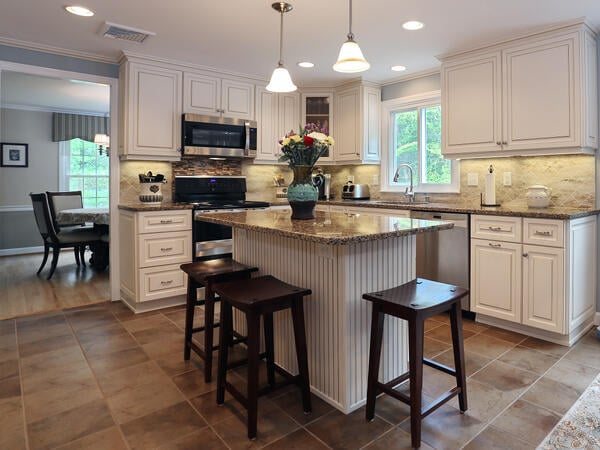 For privacy purposes, the names in this article have been changed.
See more kitchens like this and get inspired with our Free Guide!