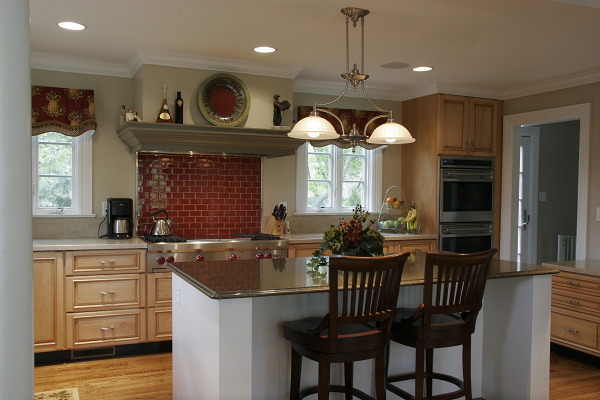 When you start shopping for kitchen remodeling, especially at one of the big home center chains, you can often get a price quote that seems too good to be true. That's because it usually is too good to be true. Here are some important things you should keep in mind when shopping for a new kitchen.
1. Who measured the kitchen?
If you wielded the tape measure yourself, you're going to be on the hook for any error. Did you hold the yardstick at the correct height? Did you use a measuring tape that sagged in the middle? Are the walls perfectly plumb (straight) and at 90-degree angles to each other?
2. What's included in the job?
Do you have to pick up the cabinets, countertops and other items and deliver them to your home yourself? (Some home centers want to rent you a truck at this point and act like they're doing you a favor.) Suppose something is damaged during the delivery? Odds are you'll have to buy another one. Suppose the wrong item is delivered?
3. Who's going to tear out and dispose of the existing cabinets and countertops, if they're being replaced?
Some home centers leave that to the homeowner to figure out. Where is the nearest landfill and what do they charge for dumping waste? Can you remove the kitchen without damaging the wiring and plumbing? If you damage the drywall, can you replace it yourself?
4. Who's going to install the kitchen?
Almost all home centers provide materials only. Installation is the customer's lookout, and it's where most of the problems and pitfalls, if any, will occur. With a home center kitchen, you have to find a separate contractor (or do it yourself), negotiate a price, hope he shows up on time, and watch his job performance. If something goes wrong, the home center won't even want to hear about it. Even home centers that promise installation are often handing the job off to an independent contractor, not an employee, and make no promises or guarantees about the quality of the work.
5. How long is it going to take?
Many contractors fit in new jobs between existing jobs. You may find the contractor will tear out the old job on Tuesday of this week, come back to start installing on Thursday of next week, and not finish installation until several weeks from now. In the meantime, you and your family will be without a kitchen.
6) Is the price really the price?
Are all the cabinets and details on the perspective drawing actually in the material list of what you're buying? There have been cases where a home center employee added a crown molding to the drawing, and then charge extra for it after the client thought he had paid for everything. Contractors are notorious for finding extra charges after they've agreed on a price, because they know once the kitchen is torn up, you need it to be finished.
Before you decide to go with that lower price that seems so tempting, be sure to check for references and testimonials. You may find that the home center sells kitchens, but that the people they sell them to are not all that happy with the results.