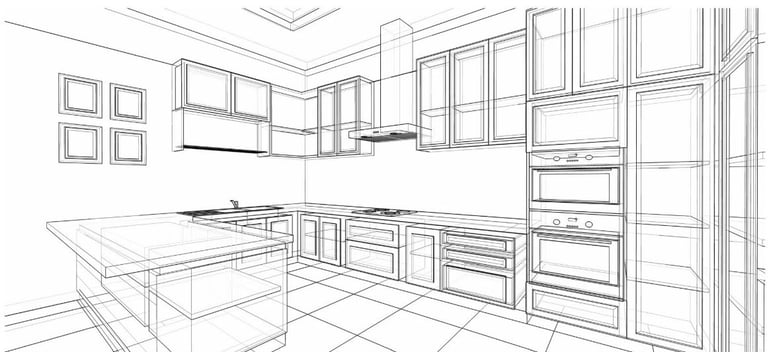 When it comes to updating or remodeling your kitchen cabinets, there are four popular choices for homeowners. While you're assessing the best cabinet option for your budget and lifestyle, you should consider your overall goals, any changes to the current layout, style, material, function, quality and how much work will be involved. Our experts are here to help you get the most our of your remodeling project, so read on as we review each option in detail.
Kitchen Cabinet Remodeling Possibilities
When thinking about remodeling your kitchen, the biggest bang for your buck comes from updating your kitchen cabinets. Think about it, almost eighty percent of the vertical space in your kitchen is cabinetry. So, here are four options available to you if your outdated kitchen design just needs a good refresh.
Option 1: Cost-effective cabinet refacing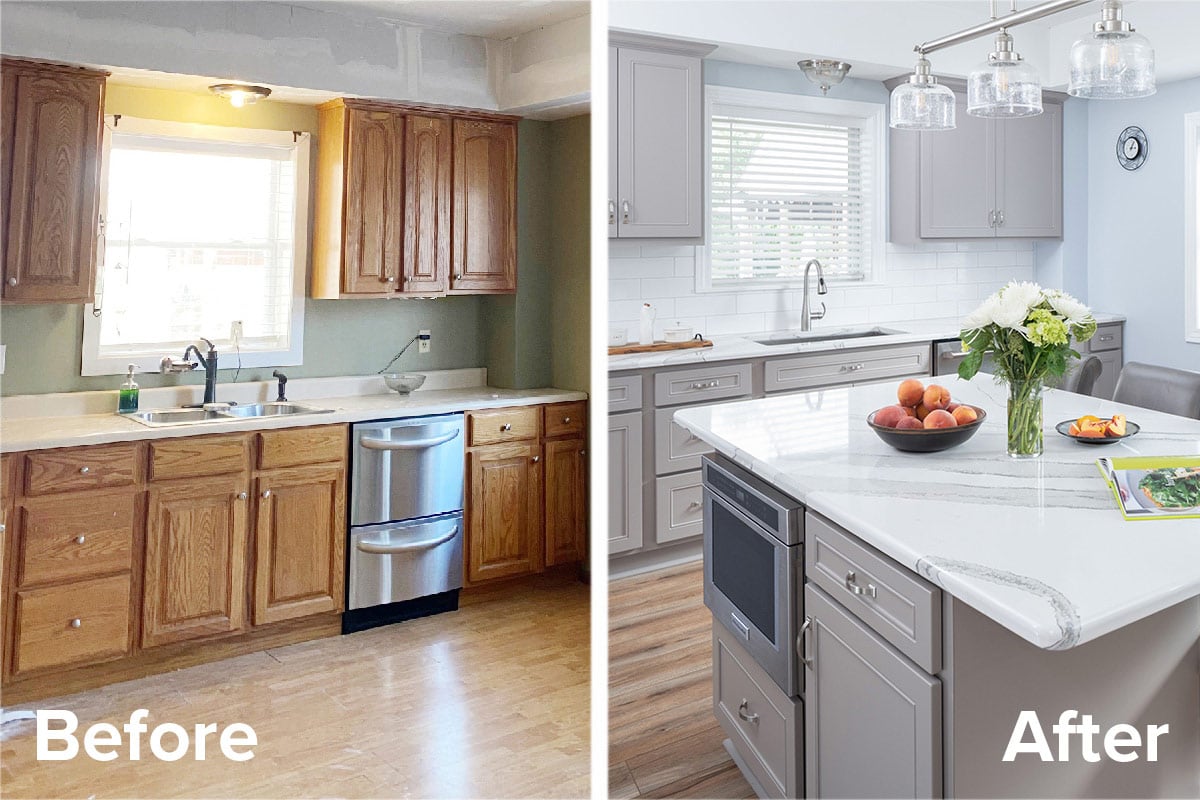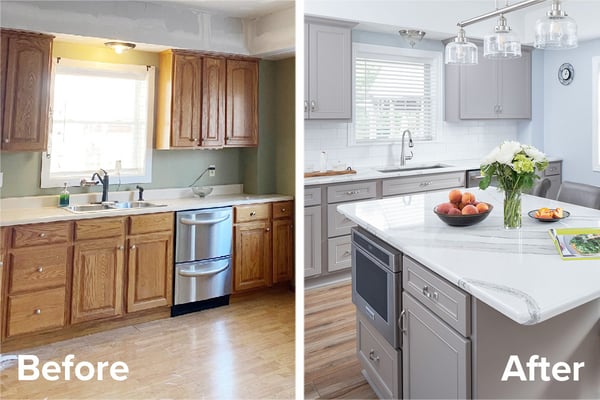 Kitchen cabinet refacing can save you about half of the total cost of all brand-new cabinets. However, this options only works if your existing cabinet boxes are in good shape and if you plan to keep the layout of the room the same. A good cabinet refacing company can completely transform the look and function of your current kitchen, and even construct additional cabinets to match if requested.
Cabinet refacing entails all new doors and drawer fronts plus end panels to complete the transformation. The installation time for cabinet refacing is shorter than it would be for all new cabinetry, typically finished in less than a week. Homeowners can choose to outfit the interiors with storage upgrades to enhance the performance of the kitchen as well. What's more is, from a sustainability standpoint, fewer materials are used with cabinet refacing therefore, less goes to the landfill.
Option 2: Painting cabinets
This option has recently become a favored cabinet update by DIY homeowners. Some companies might even offer painting if you're looking to update a woodgrain look to a trending flat color. While this is one of the most cost-effective options, the outcome sometimes falls short of what the homeowner is trying to accomplish. Painting your cabinets can be labor-intensive, requiring the removal of the existing doors and drawers, prepping the area to paint and then painstakingly painting each door, drawer, and cabinet box frame. In the end, you're left with the same style door, and if your existing doors are warping or have other damage, you will be left with the same eyesore and a greater potential for the paint to chip.
Option 3: Ordering new, stock cabinets
Ordering new, stock cabinets from a big box store is appealing, but it may not be a complete solution if you're not particularly handy. Homeowners can achieve substantial savings and restyle their kitchen with reasonably priced replacement cabinets. But, remember that when ordering finished-stock or unfinished kitchen cabinets, you as the homeowner assume the responsibility of accurately measuring and ordering the correct sizes for your kitchen project, including any new hinges, hardware, etc.
The savings gained from this option can be reinvested into new appliances or custom solutions like a built-in under cabinet wine cooler, that can elevate your overall kitchen design and functionality. It's wise to incorporate items like this during the initial measurement to accommodate any need for built-in cavities or changes to cabinet unit size.
Option 4: Replacing the doors only
If you search for 'kitchen cabinet doors,' you'll get a lot of results on the web, but they may not be the results you're envisioning. Selecting a contractor or using an online source to purchase factory-made cabinet doors and drawers will still leave you with the same cabinet box color and finish. This could limit your design options, so now what? Design inspiration sources, such as The Spruce, provide ideas including painting the cabinet boxes. This does not alleviate the homeowner of the additional work required to complete the update and the old adage "you get what you pay for" really applies here.
Tip the scales in your favor
Its important to know what you are trying to achieve and what you want to spend for your kitchen remodeling project. Are you simply changing the color and style or revamping the entire space? When you weigh all your options, kitchen cabinet refacing may be the best time-saving, most cost-effective and most transformative option. If you're ready to explore your options, schedule a free design consultation with a Kitchen Magic design expert today!