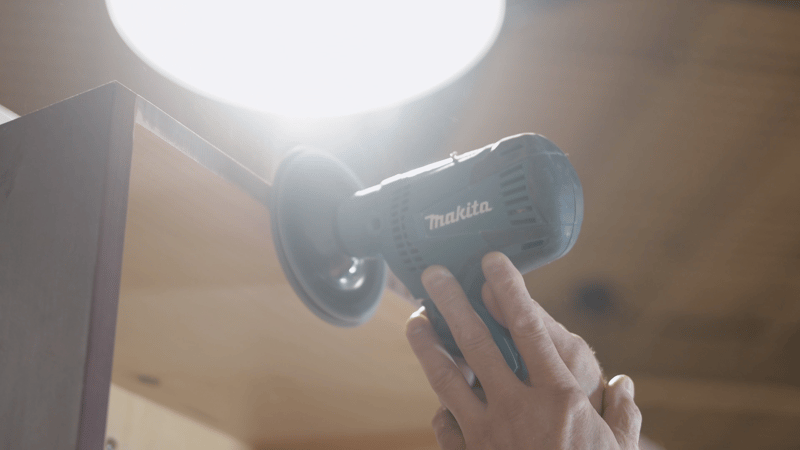 How will your kitchen remodel take shape? With a vast array of options from services to elements, it can be an overwhelming process. Homeowners can gravitate towards their initial instinct of what's best for their remodel without first considering all of the choices.
When it comes to any home renovation project, having every detailed option laid out first before any major decision is made will accomplish many things.
It will help you analyze:
What size of project you want to take on

How much you're comfortable spending on a remodel

How you see yourself utilizing this space in the future.

Is this your forever home?

Are you preparing the space for resale?
Answering these initial questions early on can dictate what your remodel will look like.
While a gut job and full remodel will warrant a higher price tag, you can make the space look timeless while also maximizing the amount of return on value on your property. On the flip side, there are great options to take a different route with a long-lasting solution that looks great, lasts a lifetime, and has the benefits of a full remodel at a more modest price point.
Today, we'll be discussing refacing, in relation to a full remodel as well as the hybrid remodel, a mix between the two. By the end of this article, you'll have not only a better idea of what refacing is but whether or not it's the right fit for your next remodel.
So, what exactly is cabinet refacing? When discussing this service, some might feel skeptical about the process. But here's a step-by-step:
Cabinet doors and drawer fronts are removed.

The cabinet frames are sanded down to a fresh wood surface.

Laminate (and in some cases a ¼" luan plywood subsurface) is applied.

New accessories, trim, doors and drawer fronts are installed.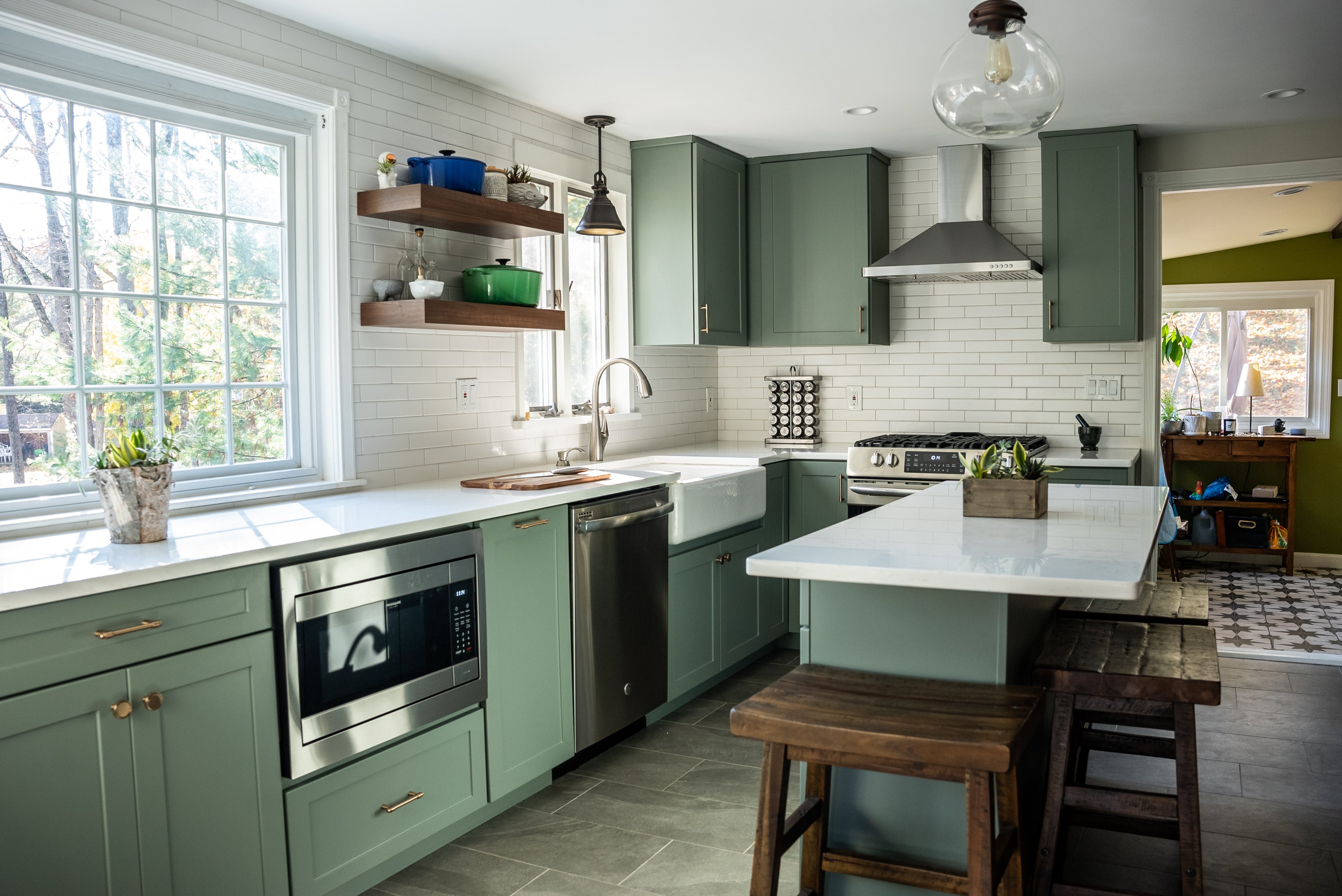 While refacing can serve any kind of homeowner's wants and needs, you might be curious if this solution is best only under specific conditions. The answer is, yes, it does depend.
A refacing project has a quick turnaround, which means homeowners who don't want to be without a kitchen for an extended period of time might gravitate towards more efficient services. Also, when compared to full remodels or hybrid projects, cabinet refacing is a considerably more affordable service. For homeowners who want a refresh without breaking the bank, this is a very attractive choice.
But it's also important to mention that cabinet refacing comes with some initial qualifiers. And, if they're not met, a reliable contractor should steer you towards alternate options. For one, is your current cabinetry structurally sound? Maybe you just moved into your home and the existing cabinetry is made of a low-quality particle board. Or it's possible prolonged water damage has threatened the integrity of some cabinets. Most often cabinetry is indeed sound and sturdy and simply needs to be updated, however if your cabinetry has seen better days and is currently on the downward trend, refacing might not be the best idea. It's also worth mentioning that if your cabinetry is emitting any kind of strange odor, it's best to start fresh.
But perhaps the most important qualifier comes from the homeowner's perspective: are you happy with your existing layout? Does your kitchen currently function the way you want? Refacing can only go so far to refresh your space and your layout can't be changed with this service. Homeowners might just be surprised how different a space can feel after the fact, however, particularly if you have incorporated some additional cabinetry.
But that begs the question…if refacing might not be the best fit for your remodel, what are your options?
Let's take a look at two: a full remodel and a hybrid project:
A full remodel comes with a higher price tag but warrants some different benefits than refacing. Starting from scratch makes your kitchen a blank canvas. By picking each and every new element, you're able to recreate the space and transform its style. Traditional to Modern, Contemporary to Eclectic. Industrial to Farmhouse, or Coastal to Southern Inspired. But it doesn't stop at aesthetic preference. From a wide range of storage options to structurally updating the space for newfound functionality, you're building out your ideal space from the ground up.
A full remodel comes with both a higher cost and a longer project timeline making it a more profound commitment, however one that many homeowners will feel is worth it in the long run.
On the flip side, a hybrid project offers homeowners the best of both worlds: a mix between refacing and new. Often, homeowners are happy with their existing layout, but some minimal water damage may have occurred, but can be corrected by simply replacing select, non-structurally sound cabinetry (instead of ripping it out) while refacing the rest.
At this point, you might be curious about the worst-case scenarios with refacing. It's worth noting that doing your research and finding a trustworthy company to do any kind of home-improvement work in your home is of top importance.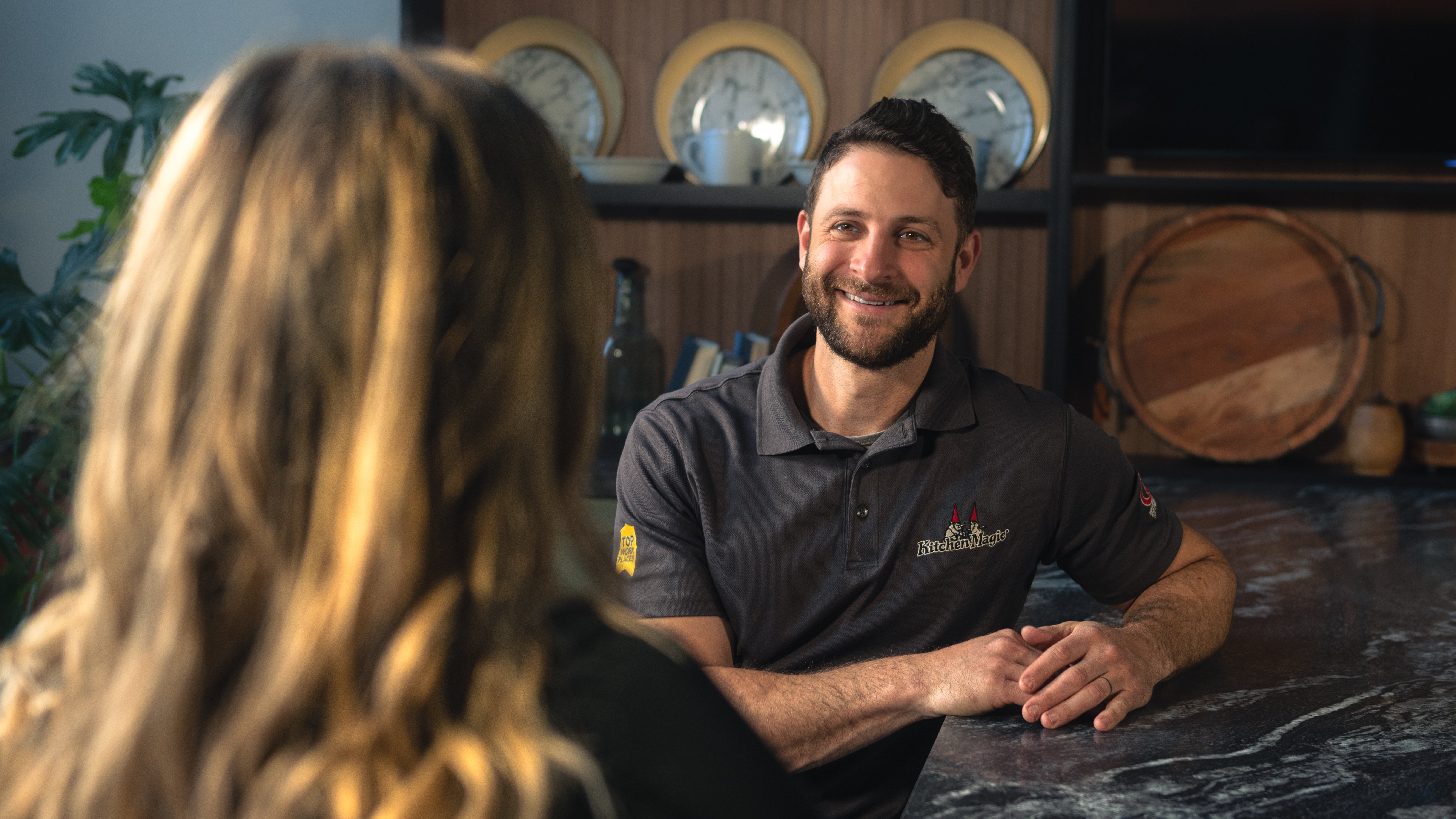 Whether it's poor craftsmanship or a wide array of mistakes, here are some potential slip-ups:
Poor craftsmanship.

Unprofessional work can leave your kitchen worse off than when you started. As refacing deals with new doors and surfaces, improper installation in any step in the process can lead to crooked panels, uneven surfaces or ill-fitted doors or drawers.

Materials:

What kind of materials is your contractor using for your refacing project? Using anything but the best when it comes to something so detailed as cabinet refacing such as subpar materials like cheap veneers or low-grade laminates, can run the risk of durability issues and a short lifespan.

Workmanship or product reliability:

A common mistake that can appear well-after installation is visible bubbling or peeling of veneers. Whether it's from improper installation or the usage of a low-quality adhesive, this results in compromising the aesthetics and structural integrity of the cabinets.

Measuring

Up:

Make sure your contractor can measure up to your expectations Before going with any contractor for refacing work, it's important to do research online, check reviews, ask for evidence of well-done work in their past such as a portfolio as well as references. accreditations. Sloppiness during the planning phase can result in ill-fitting doors, drawers, and panels, leading to gaps or overlapping that look unprofessional.
While these are some of the more prevalent concerns and mistakes that can arise out of unprofessional work, the list goes on and challenges can be completely unique to who you decide to work with.
Refacing is a versatile service that, if done right, will last you a lifetime with styles that back up that timelessness.