One of the most popular kitchen trends at the moment is bringing more light into the room. Nowadays, kitchens not only serve as a place to cook--but also as a dining room, office, and family room. Since so much time is spent in this area of the home, it makes sense that a wide range of lighting is needed to create a functional, pleasant environment for all.
If you're remodeling, or simply looking to update the light fixtures in your kitchen, a good lighting plan combines these 3 basic types of fixtures in order to brighten up the room.
Ambient Lighting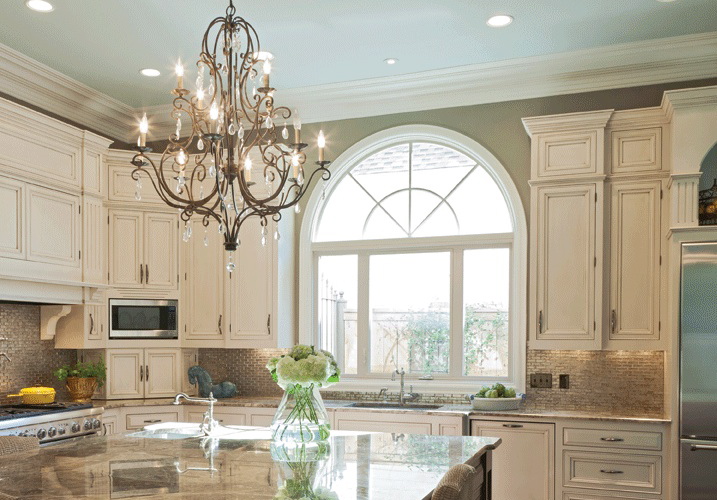 Also referred to as general lighting, ambient lighting makes up the majority of light in most rooms of your home. The ultimate purpose of this lighting is to radiate the right amount of brightness to both see and walk around the room safely. During the day, the majority of ambient lighting comes from outside. During the evening however, ambient lighting can be accomplished using a variety of light fixtures. Chandeliers and ceiling mounted fixtures are two of the most popular resources for ambient lighting. Chandeliers will add an element of elegance and sophistication to your kitchen, while ceiling mounted lights tend to be more simplistic.
Task Lighting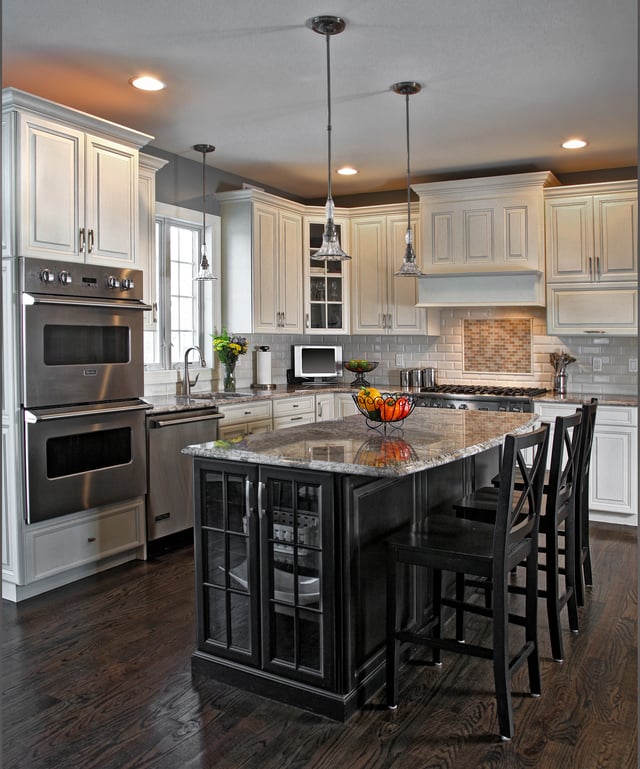 The purpose of this lighting is to provide illumination to your work space or task area--they are great for those moments when you're preparing food, doing homework, or paying bills-- anywhere that requires close-up work. Task lighting is typically found over the stove, oven, and kitchen island. In addition, it helps reduce the glare on reflective surfaces which is easier on the eyes. Recessed and track lighting fixtures are popular choices for direct lighting, however they won't add much style to your kitchen. If you're looking to make a statement while achieving this type of lighting, try pendant lights. They come in a variety of shapes, sizes, and styles.
Accent Lighting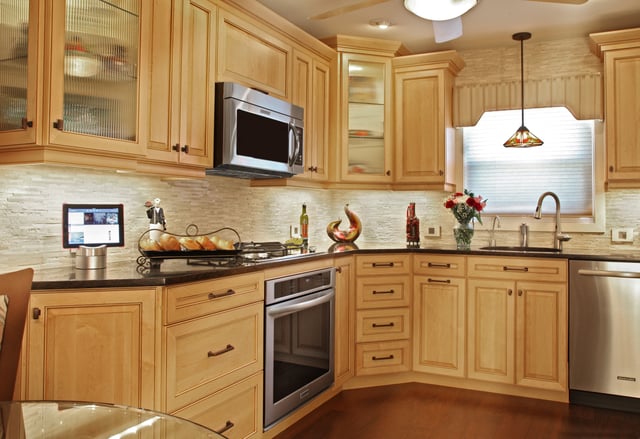 Accent lights are used to highlight specific features of your kitchen and create certain moods. This is an interior design scheme which is used to draw attention to items like paintings, sculptures, and other decorative accents. Add depth and dimension to your kitchen by installing recessed or track lighting. You may also want to consider wall mounted picture lights to bring attention to different design aspects in your kitchen.