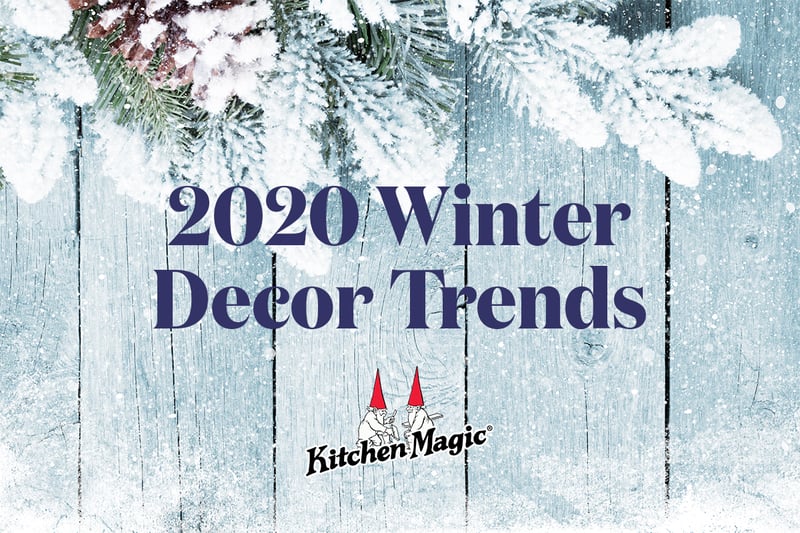 Winter is no time to slack on your seasonal interior decor. Because most people end up spending more time indoors when the days get shorter and colder, injecting a bit of style, color and interest into your home's decor can help liven things up.
No matter what kitchen design style you have, simple seasonal accents are a wonderful way to create focal points or infuse the room with a pleasing mood, all without doing a big overhaul. Don't be afraid to get creative or include some personal flair, either. Personalizing your winter kitchen decor can give the room a warm and welcoming feel.
There Are a Lot of Great New Decor Trends for Your Kitchen this Winter
Wondering what's new and exciting in kitchen decor for this winter? Here are some of our favorite trends that are emerging for 2020.
Transitional Kitchen Designs Will Be in High Demand
Hands down, the biggest kitchen design trend for 2020 will be transitional styles. "Designers seem to be really wanting to connect with the clients to find out what works for them and their lifestyles," said Chelsie Butler, executive editor of Kitchen & Bath Business. For the coming year, that means stylish transitional elements. While there are homeowners who will still only want a white kitchen, says Butler, neutral hues will be trending strongly, as they invite the use of brighter shades for contrast in paint choices, islands, backsplashes and even countertops.
Why Transitional Designs Work so Well for so Many
What exactly is transitional kitchen design? A transitional design aims to balance the comfort of a traditional style and the sleek cleanliness of a contemporary kitchen. The word "transitional" refers to being in between two phases or stages. In the kitchen design sense, that means transitional style combines elements, usually from the contemporary and traditional designs, with the end result being a one-of-a-kind creation blending the two. You're combining the best of both worlds without an unsavory clash of styles.
If you're looking for ways to seamlessly combine these design thoughts, then here are some tips.
A New Door Style to Meet Consumer Style Demands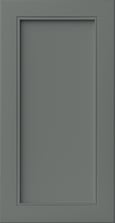 In keeping with the trending transitional kitchen designs, we've created a beautiful new beaded-edge door style for our most popular cabinet doors, the maintenance-free Prestige collection. "The concept behind the new beaded door was to create cabinetry that goes with every style. It's a look that is very 'today.' Because it can blend with modern, traditional or contemporary styles, this new door is a perfect transitional element, depending upon color selection and surrounding elements such as the counters, backsplashes and accessory accents," said James T. Norman, Director of Business Development and Product Innovation at Kitchen Magic.
Inspiring New Color Choices for Your Kitchen Cabinets
To complement the afore-mentioned trend towards transitional designs, color is making a comeback in kitchen cabinetry. We are seeing a lot of interest in natural woodgrains and striking alternative hues to ever-popular white cabinet doors. That's why we have introduced nine beautiful new cabinet door colors: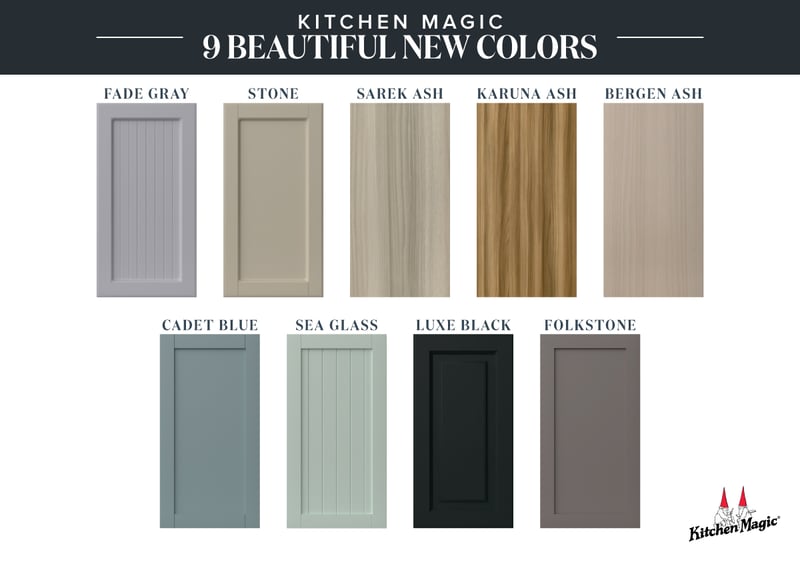 (Looking for more inspiring kitchen color combinations? Check out our Remodel of the Month blog.)
It's Tin for the Win!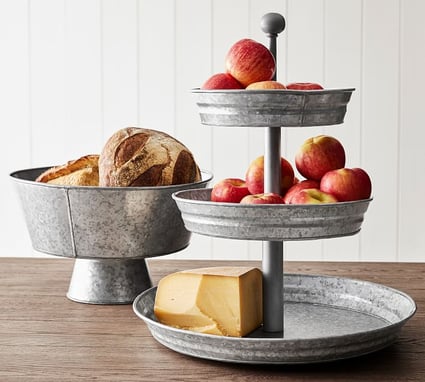 According to House Beautiful, one of the big the home and food trends emerging now are tin and galvanized metal home accents. These items are popular with rustic and farmhouse designs, but they certainly aren't limited to them.
While some homeowners are going all-out with everything from tin backsplashes to tin wallpaper and ceiling tiles, there are plenty of great accent pieces that can be had to galvanize your winter decor theme, such as:
Black Bronze Hardware and Accents Are in Demand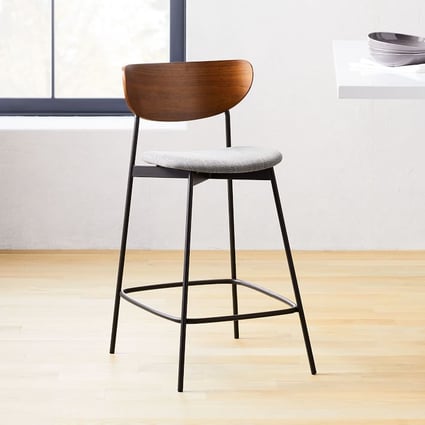 "While brass still remains popular, black bronze hardware and accessories are going to be really hot in 2020," says JT Norman, Kitchen Magic's design specialist. "Black bronze pulls, knobs, faucets and accessories can add a hint of sophistication without being too overwhelming. They make a really nice, subdued statement."
Are you looking to add antique bronze around your kitchen island? Accent bowls and trays make nice statement pieces. We particularly like mixed-material barstools with a black-bronze finish, like the Modern Petal Counter Stool pictured here. The simple lines and design give a shout-out to the classic schoolhouse chair, with a chic twist. (Like the barstool featured above? It's available from West Elm.)
We hope these ideas inspire you to transform your kitchen into in the new year. Ready to get started? Schedule an appointment with Kitchen Magic today. Our consultants will work with you to create a new kitchen you'll love. Still want more inspiration? Sign up for our Kitchen Design 2020 Forecast below and be one of the first to receive this free report, right in your email box.
Here's wishing you and yours a very happy, healthy, and prosperous 2020, from all of us here at Kitchen Magic!