You grew up with a wood kitchen? So, did we! Wood offers a superior kitchen remodel that exudes a distinctive furniture-like quality. We're introducing three new stain colors that will have you wishing you had three kitchens so that you could have them all. Portobello, Dark Roast and Driftwood.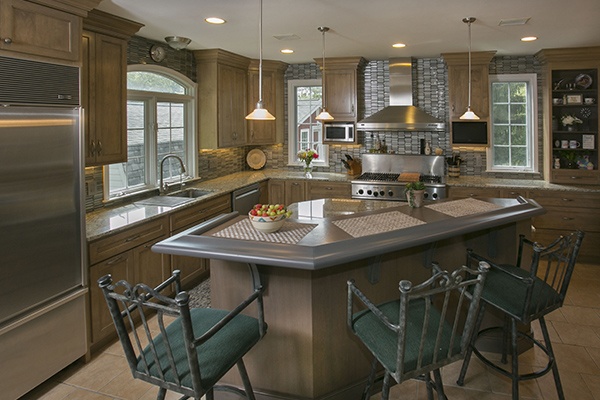 We particularly like that latter with a black glaze, but that's up to you
Portobello Dishes up a Tasty Cabinet Choice
We'll start with Portobello, a toffee colored option that is subtle and rich. Its distinctive creamy tones provide a neutral backdrop that frees you up to take the rest of the design to any extreme. Used in the above remodel on maple to enhance the grain pattern for modest beauty.
Did We Mention You Can Reface in Wood?
When you want quality materials, but the reality of budget starts creeping up on you, consider cabinet refacing. Like the above kitchen remodel, the homeowners chose cabinet refacing in wood for an economical remodeling solution. The Portobello stain radiates a traditional zest and is further augmented by the granite countertops for a complete kitchen transformation.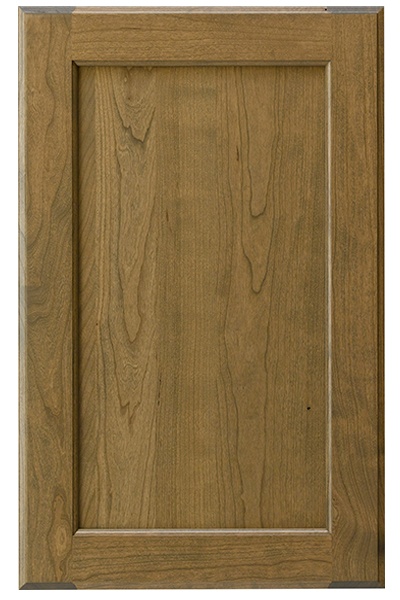 Dark Roast When Your Kitchen Needs a Boost
When looking to warm the space with a splash of drama, Dark Roast stain fits the bill. Rich, dark coffee shades create an extravagant space that will brew up an envious kitchen design. With ten-percent of homeowners choosing dark browns for their kitchen remodel, this cousin to walnut is making a comeback. While most kitchen-remodeling homeowners are choosing white, straying from the pack will make your design instantly warm and inviting. If you are timid about going to the 'dark side', there are refined options like 20, 30 or 40% stain coverage for a diluted effect—allowing one to stay within their comfort zone.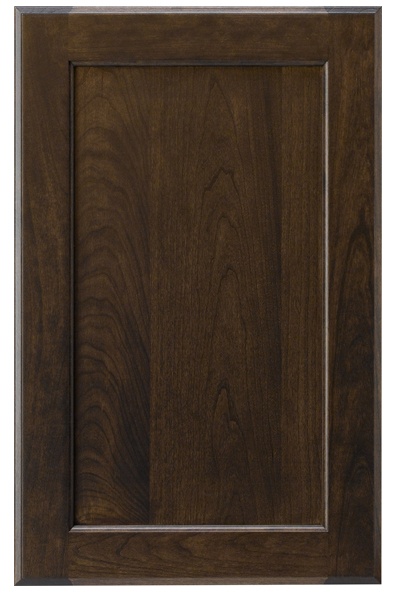 Drifting Along With Driftwood Cabinets
For those with a contemporary flair, Driftwood may be your new best friend. It complements the streamlined characteristics of a modern theme, yet will instill a whimsical quality, so you can flex your eclectic muscle. Some consider gray a cold color, however Driftwood offers all the warmth of any neutral colored kitchen with all the sophistication of a chic Soho loft.
Displayed here is Driftwood finish with a black glaze on the Windham styled door. A descendant of the Shaker family, Windham's embellishments of an extra line of glaze detail adds dimension to the overall kitchen. The flat panel simplifies the look and will blend in with any home décor.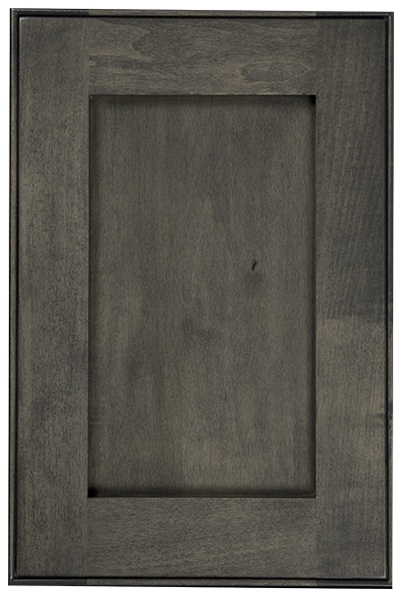 Let Nature Take Its Course
The beautiful thing about wood stain is that it allows the species intricate characteristics to shine through. Wood's inherent natural ambiance exudes all the hallmarks of a classic kitchen. Complete with its knots, swirls and streaks--grown by nature, not inhibited by the stain, but simply enhanced. For more species & stain information visit conestogawood.com to learn more.
Want to see all these samples in the lighting of your own home? Schedule a free, in-home consultation for free design advice & an estimate on your kitchen project.