The magic of television has bamboozled us once again... The Dunphy clan from Modern Family, the hit sitcom airing on ABC in 2009, spent much of their time in one another's Los Angeles, CA homes. Or so we think! Most prominent is Phil and Claire's massive kitchen in their warm, inviting home. And if you're like me, you definitely thought they were filming inside a real home. The rooms transition seamlessly, as if it were a real home, and the kitchen offers all the charm of a truly lived in space. Let's take a look at some of our favorite elements of Phil and Claire's Los Angeles kitchen!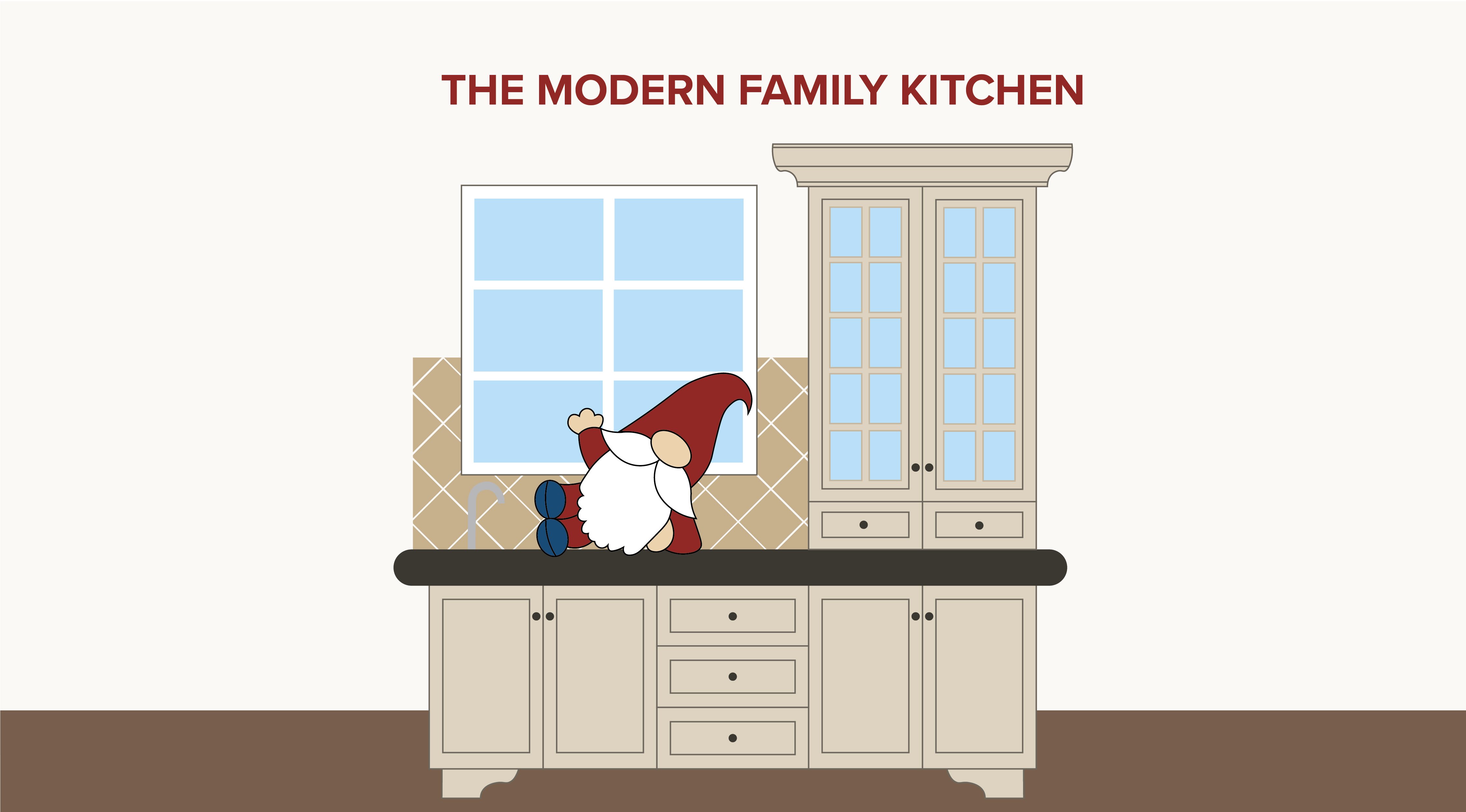 Kitchens across the country designed in the early 2000s pretty much all looked the same. You could expect medium oak tones on the cabinets, and a dark stone countertop with chandeliers and pendants that sometimes looked antique. Recessed lighting was becoming the hot new thing, and light-colored accent furniture was all the rage.
In the Dunphy family kitchen, all these trends come to light, making it, in our opinion, one of the most thought out tv kitchens on screen. From the under-cabinet lighting to the open shelving and double ovens, it isn't hard to tell that this kitchen was designed in the early 2000s.
While incorporating these trends into the sitcom kitchen was smart on their part, what really makes this Hollywood set a home are the details sprinkled amongst the space. For example, there is a message board at the home office station filled with notes, lists, photos, etc., accompanied by a dry erase calendar and clutter, just like you might find inside of your own home. There are small appliances, mismatched glassware, and cookbooks on display throughout.
While the Dunphy kitchen is pretty organized, there is an element of family chaos to the room. These small details are part of what makes viewers feel that this quirky, hilarious cast really is a functioning, relatable family. For those who were fans of the show from the very beginning, or those who streamed it after it wrapped, to know them is to love them. This kitchen was home to many of Phil's corny jokes, family arguments, and end-of-episode life lessons (if you didn't cry a few times, you're lying). While Modern Family is just a retired sitcom, we can all learn a thing or two from the love that was shared between this cast in the Dunphy home.