Think your dream kitchen is out of reach due to a limited amount of space? Think again.
The truth is that there are plenty of clever ways to give your small kitchen a face-lift, adding personality and life to your space. Most design ideas can be easily adapted to fit kitchens of various sizes, it's really all about being smart, flexible, and innovative. Consider these tips during the design process:
Creating a Kitchen That Shapes up to Your Needs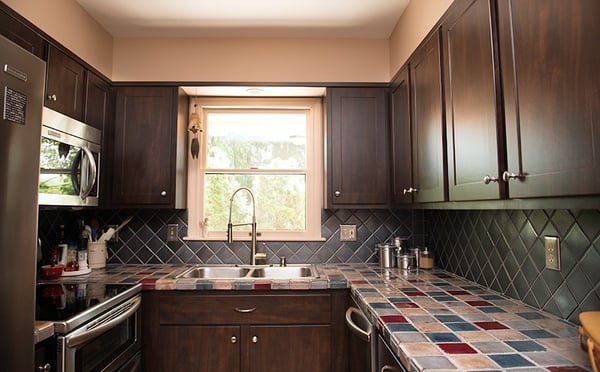 1. Double Up
Use your space wisely. Look above, below, and even behind for places to maximize storage. Turn your breakfast bar into a storage unit for pots, pans, and other kitchen accessories. Use space behind doors, even cabinets to hold appliances by adding shelving units and/or racks. Stove tops can even be modified to pull down over hobs, turning into extra preparation space. Integrated appliances are great for this, because they take up less space and fit more effortlessly within the kitchen.
2. Lighten Up
It's been said time and time again; light colors give the illusion of space. Light and bright colors have the tendency to be more reflective, giving the space a more 'open' feel. The moment you cover your kitchen walls with heavy colors, it will start to feel closed-in and restricted. Open up your kitchen with whites, creams, and other pastel tones. In addition, mirrors are a great trick for giving the illusion of more space. Maybe even think about installing a mirrored backsplash.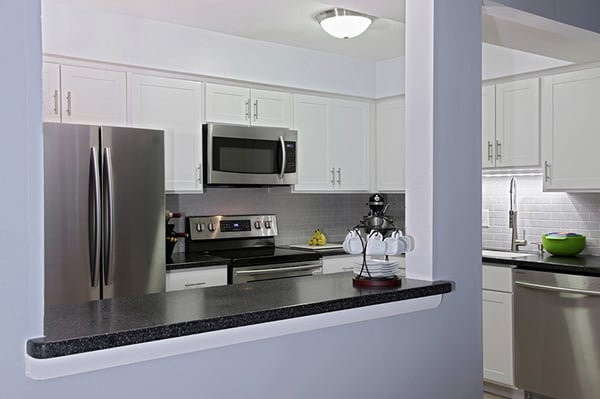 3. Go All the Way Up
In a lot of kitchens, there's a useful amount of space wasted due to the fact that cabinets stop short right below the ceiling. While tall cabinets will have you standing on a chair to access all of your cooking necessities, it may not be too much of an inconvenience to store irregularly used items up high. Those 'once in a blue moon' used items like cookie cutters and food coloring are ideal for storage in this type of space.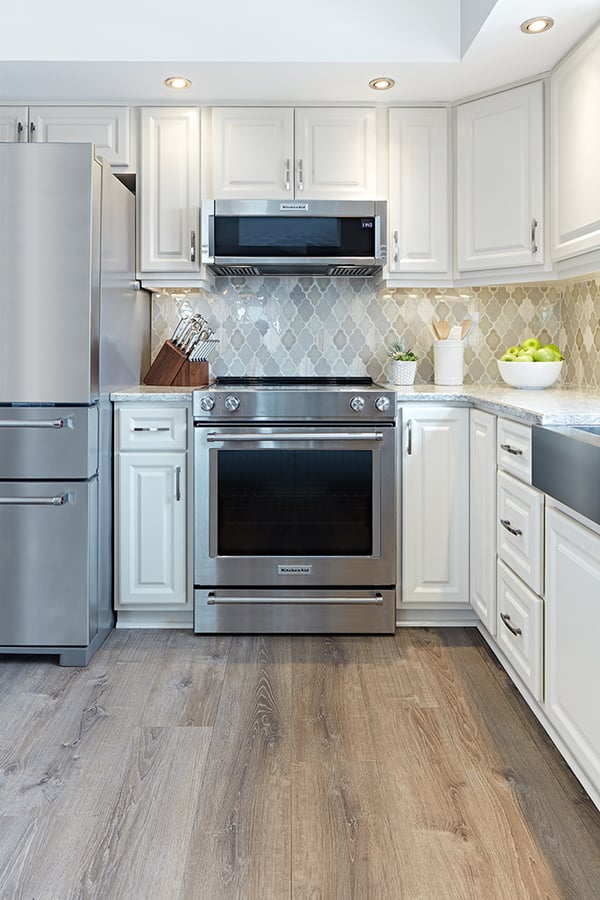 4. Sensible Appliances Clear Things Up
If you have a small kitchen, it only makes sense that you have smaller appliances too. For larger families, this can be tricky because it means extra loads in the dishwasher, washing machine, etc... What you can do however, is invest in eco-friendly, economical appliances. This will help you to save money on water and energy bills, even if you have to keep refilling. When it comes to items like the refrigerator, pick appliances that are thinner, but deeper.
5. Call up the Professionals
For homeowners with a more flexible budget, hiring a professional design team is an alternative option. They will take on all of practical responsibilities, like finding the right appliances, and picking the perfect color palette. Essentially, you can either give the designers free range to surprise you with something wonderful, or point them in a specific style direction.
The bottom line is that any kitchen can be the one of your dreams with the right improvements. If you're in need of some inspiration, stop by a showroom and check out some sample designs. There is an added benefit of browsing in person, which is getting some one on one advice from the experts.