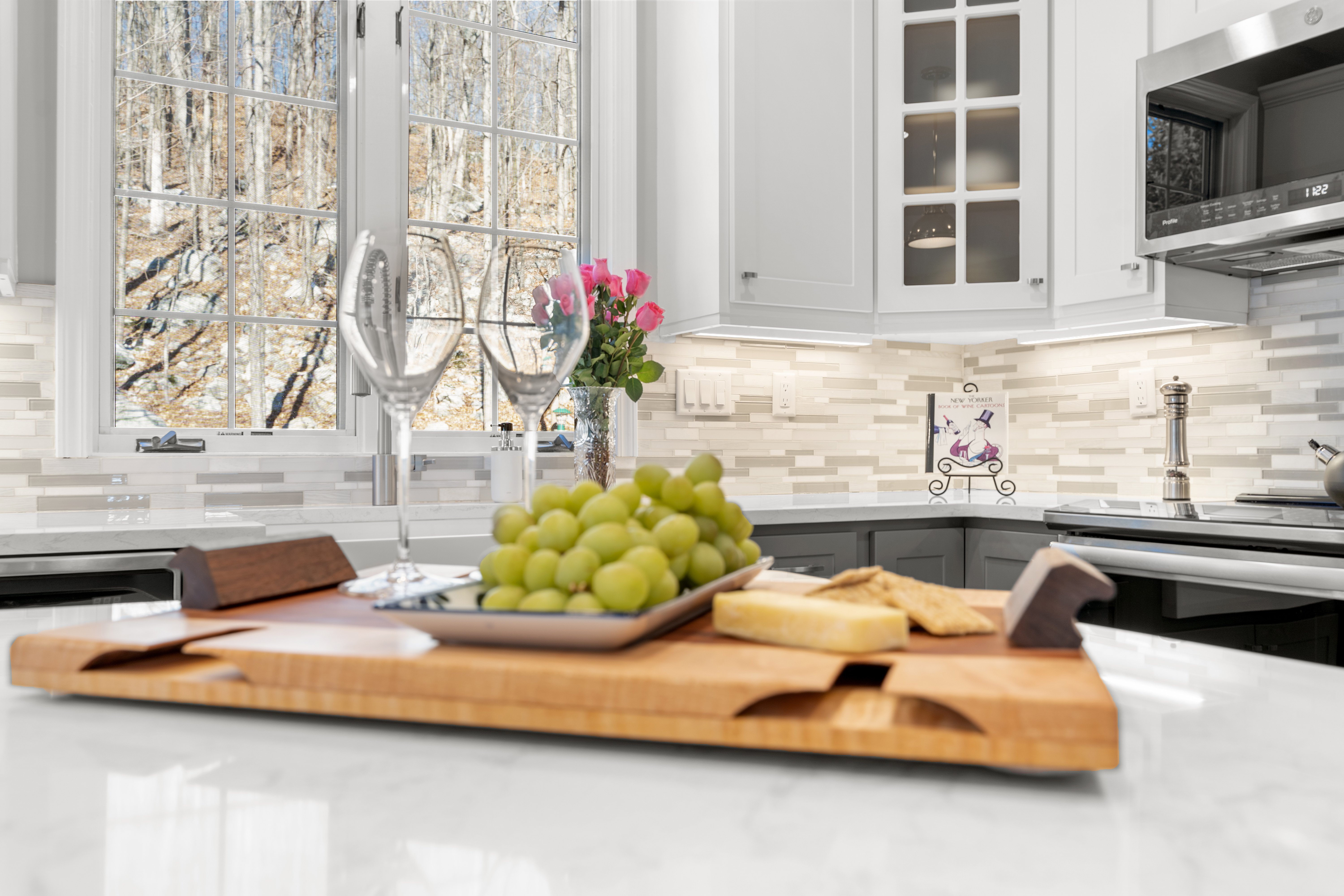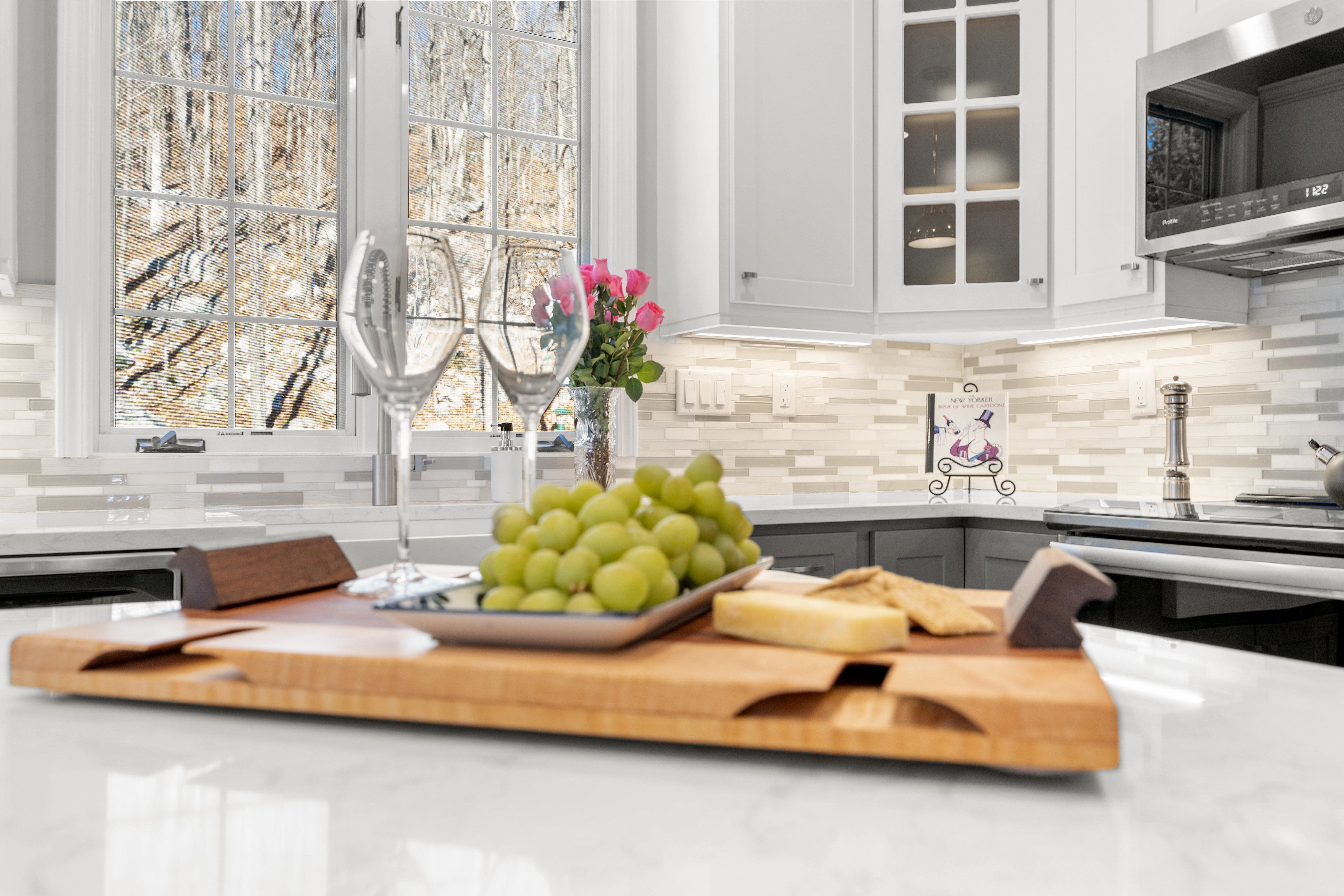 Today, kitchen countertops take center stage in the home. It's not only a statement piece, but a real workhorse, and the right countertop is a significant investment that can increase the value and appreciation of your home. Selecting the best countertop for your kitchen remodel depends on your overall design, as well as what functionality you would like as a homeowner.
However, given the variety of choices available today, finding the perfect countertop can be a daunting process. But no worries, you're not alone. With the help of experienced kitchen countertop installers figuring out your needs and priorities will be easy. Read on to learn more!
Why your kitchen countertops matter
From seamless solid surface to glistening Quartz, variegated granites, and artful laminates — kitchen countertops add beauty, functionality, and personality to your home. Consider the countertop as a reflection of your personal style, including culinary and entertaining preferences.
Which kitchen countertop material is the best for your kitchen?
Whether you are planning a total makeover or simply refreshing your space in Bergen County and surrounding areas with a new countertop, we've put together this quick guide on the best countertop materials to help homeowners, like you, on your remodeling journey.
1. Certified Granite
PHOTO CREDIT: Christian Giannelli Photography, 2020
Granite is a natural stone material, found deep underground, that is prized for its unique earth-originated patterns that ebb and flow in perfect harmony with the surrounding environment. If you're looking for the finest countertop colors, there's a Granite certified by Kitchen Magic, quarried from small mines in Italy, Brazil, India and in the U.S.A, powered by a limited lifetime warranty. Remember, however, that granite is literally removed from the earth, therefore you will not be able to achieve the consistency of pattern and color as with man-made options.
2. Laminates: A whole new world of possibilities
Whether on a budget or just looking for more creative solutions for your countertop surface, durable laminate countertops by renowned Formica® and stunning WilsonArt® HD offer smart, cost-effective options. Laminates today are affordable, long-lasting, and easy to maintain. Plus, they are available in a plethora of colors and designs, including wood and stone finishes.
3. The Quest for Quartz
Durable, reliable and practically maintenance-free, quartz countertops will continue to be in high demand for years to come. Whether choosing a slab of natural quartz or luxurious engineered quartz from leading brands such as prestigious Cambria® and luxe Hanstone®, quartz products offer an eco-friendly solution with real design appeal to your kitchen. Quartz is ultra sanitary, easy to clean and available in an endless array of colors and patterns.
4. Maintenance-free solid surfaces
Engineered solid surfaces, like high-quality Corian®, provide homeowners with a uniquely seamless countertop appearance. Corian was first introduced by DuPont™ in 1971 when one of their researchers discovered an advanced method for blending natural minerals with pure acrylic resin, creating an ideal surface for kitchen and bath countertops. Non-porous, stain resistant and easy to maintain, Corian® will maintain its appearance while surviving the impact of nicks and cuts that can occur with daily usage.
Where can I find the finest kitchen countertop installers in Bergen County and the region?

If your kitchen hasn't been updated for quite some time, a complete makeover might be a good idea. Or, maybe with some thoughtful updates you can make a world of difference in your Bergen County residence!
Ask your
Kitchen
Magic
design consultant
about any of these
countertop materials
for more information. We can help you transform your kitchen quickly, easily, and at an amazing price.
Just give us a call at 866-525-7999 or
schedule your free design consultation online
and we'll bring your dream home to life!