So you have your luxurious cherry cabinets all picked out and now it's time to select the perfect kitchen cabinet and color combinations that will work. While we'd love to say that any quartz color looks great with cherry, that is not necessarily the case.
It depends on lighting and your other color accents. You want to feature the highlights in both the cabinet finish and the quartz. Here are things you should consider, or talk to a Kitchen Magic rep about, before you make that final purchase.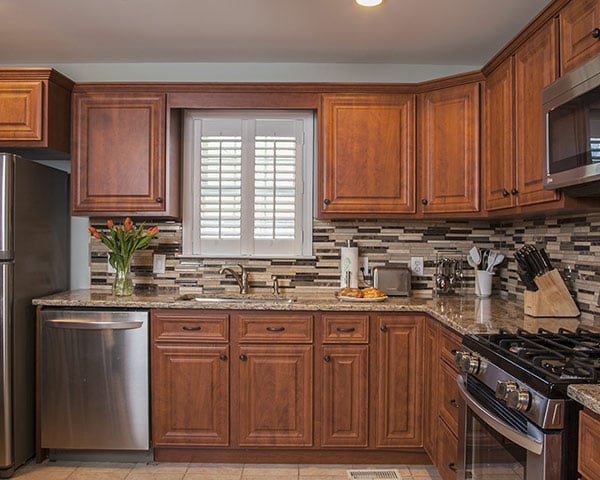 Kitchen Cabinet and Color Combinations Depend on Lighting
Natural lighting plays nicely with the honey tones found in most cherry finishes. You can choose light or dark quartz patterns but you'll want to stay away from samples that don't have warm tones in them. Have a darker kitchen? Look for patterns with lighter accents.
Regardless, bright whites and dull browns won't look their best with cherry. You want to select quartz accents with warm tones.
For example: Compare Cygnus-Pearl Zodiac and the Cloud-White Zodiaq samples. They're both light colored. But you can see that Cygnus-Pearl has warmer tones, which would work better with cherry than the brighter Cloud-white.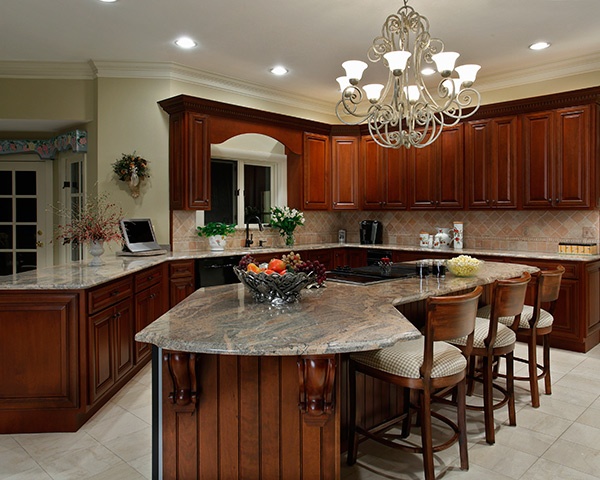 If you prefer a darker pattern, compare the Parys Cambria with the Nottingham Cambria. We would probably choose Nottingham because there are more distinct cherry overtones present in the pattern.
Kitchen Cabinet and Color Combinations Depend on Your Color Accents
The great thing about quartz is that the natural minerals add their own color inflections to the patterns. This means it's usually easy to find samples that work with both your kitchen cabinets and your paint selections.
Make sure you have your paint swatch with you - the bigger the better - at the time of your consultation so that you can make sure it will blend with your preferred quartz selection.
Many times, two quartz samples will seem fairly similar. Or you might think that both your favorites will match your cherry cabinets. But once you hold up your paint samples, one of the kitchen countertop samples will probably "pop".
For example: Imagine you had good ol' Navajo White paint...would you go with Warm Taupe or Moroccan Morning? Actually, they would both work but we'd go with Moroccan Morning. It is a perfect stepping stone from the lighter paint color to the darker cherry cabinet tones.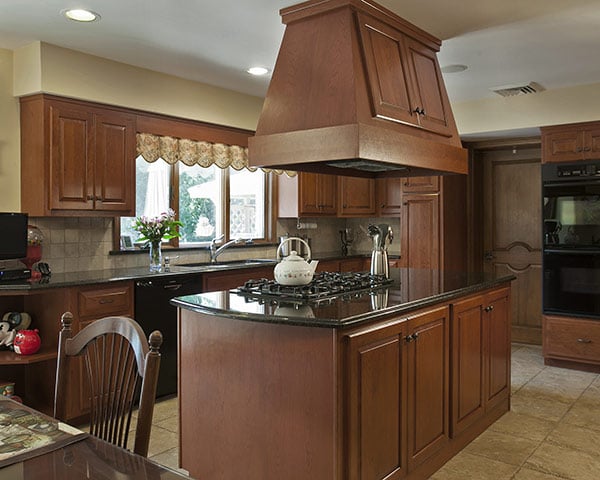 We can offer suggestions 'til the gnomes come home but the important thing is to select options that make you happy.