Choosing your kitchen countertop can be all fun and games until it comes time to actually sign your name on the dotted line. Corian lasts a long time - one of it's many benefits - but that benefit means that if you make the wrong selection, you're stuck with it for a long time. Dark Corian colors can be the most intimidating to work with if you don't know exactly what you want.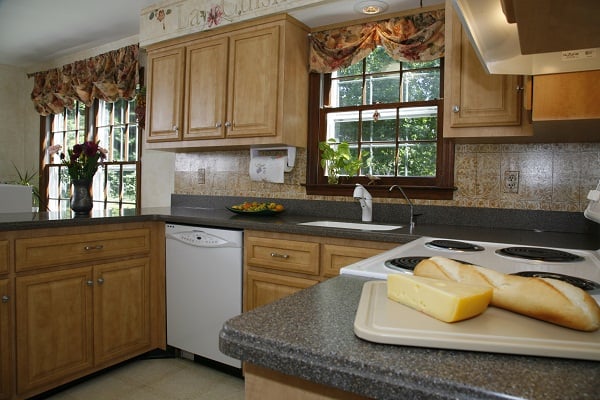 1. Maui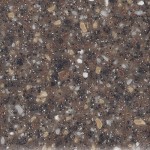 Have you heard the news? Not only is Maui Corian a great option for a dark kitchen countertop, it was one of our Top 5 Kitchen Countertops. This countertop is a great option if you're yearning to go for a darker color but worried about the overall effect. The flecks of off-white and other earth tones make it easy to incorporate lighter cabinets, wall paint colors, and flooring.
2. Flint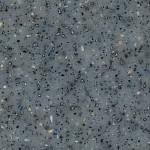 Flint Corian is another excellent choice for a dark countertop because of the white flecks. You can enjoy the more modern look that Flint offers, but balance it with white cabinet facing or a distressed cabinet look. Either way, there are multiple ways to balance the darker look and keep your kitchen looking bright.
3. Shale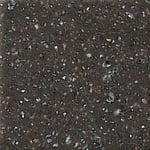 The Shale sample from our Corian Terra Collection is dark, but has a variety of color flecks. This would be a good option for any homeowner who likes colorful accents. See the reds? The yellows? There is even an burnt orange tone in there. That allows room for colorful chairs or barstools, or a cabinet color that really Pops! You get dark and colorful with this option.
4. Elderberry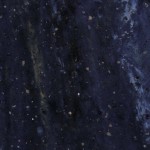 Ah. Elderberry Corian from the private collection is a personal favorite. It is like having a slab of the ocean right in your very own kitchen. Dark, yes. Oppressive, no. The undertones almost make the piece look back lit and with the array of blues embedded into the pattern, you have a variety of lighter accents to work with. This gets our vote.
5. Lava Rock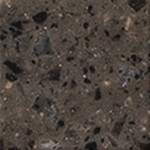 Technically, this might be considered a "medium" toned Corian, rather than "dark". However, the dark accents are bold, so we consider it a dark countertop. However, that medium base is what allows you to purchase this countertop without worrying about it taking over.