What is the first thing most of us look at when we walk into someone's home and enter their kitchen? If you are anything like the rest of us, you look at the countertops, especially if they are your style. It is often our favorite part of the kitchen because of how much depth and dimension it adds to the space. Countertops are what tie together the entire style of your kitchen. You might have the most beautiful, high-quality cabinets, but if you do not have a countertop that complements them, your kitchen may look worn or outdated.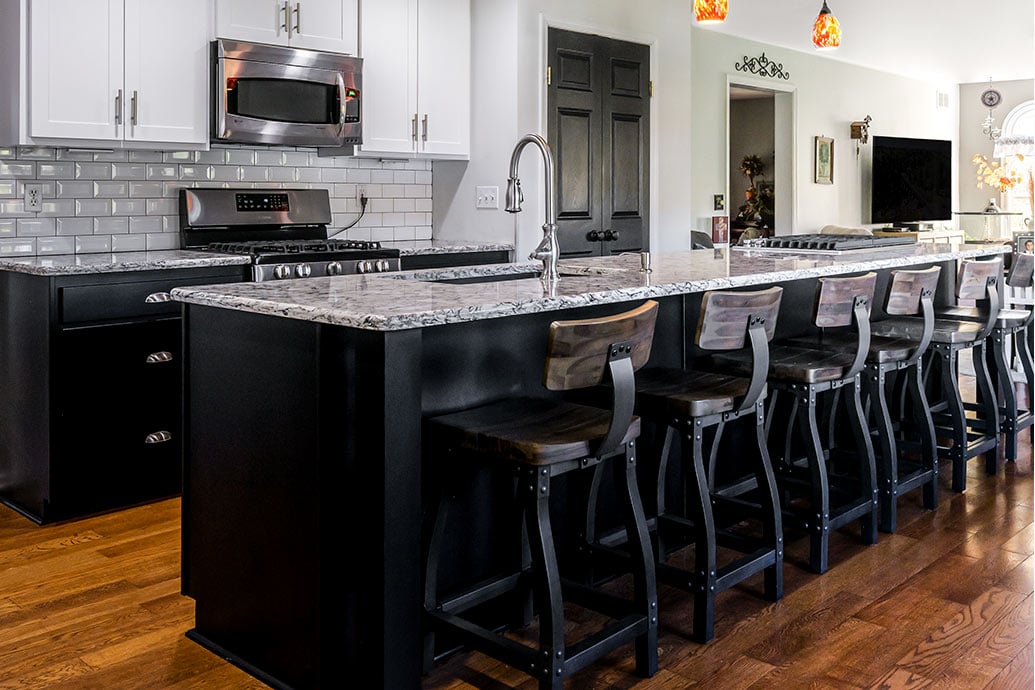 There are so many options to choose from, selecting a countertop is a tough decision. Most of us want that 'wow' factor in our kitchen, and a stunning countertop is just the way to do that. So how do you choose one that matches your personal style, complements your cabinets, falls within your price range, and will make your space POP? Read on as we're about to explore the best types of kitchen countertop materials and how to choose the right one for your kitchen remodel.
What are the most popular countertop options?
Kitchen Magic offers four varied materials for countertops, all of which are gorgeous, durable options to add to your space. Each option differs in price range, making it simple and stress-free to find what you're looking for. By the end of this article, we hope that you will be able to make an effortless decision about which countertop options are best for you and your kitchen.
1. Extremely beautiful & durable quartz

Quartz countertops are sustainable, ultra-durable, and sanitary. This option is long-lasting and is known to be the most resistant to damage. These countertops are made up of about 93% crushed mineral quartz and 7% resin to bind the material together, plus pigment to achieve color and style. While some quartz series do mimic natural stone, if you are more interested in a natural stone like granite, an engineered product may not be the best choice for you.
Kitchen Magic offers 2 quartz countertop brands and a wide variety of colors and patterns:
The quartz components that are used to create renowned Cambria® products are largely mined in North America. Their countertops are made right here in the USA and their visual appeal is unrivaled. Other benefits of the Cambria brand:
They offer a lifetime warranty on their products.
Maintenance-free (never needs to be chemically polished or sealed).
Bacteria-resistant and National Science Foundation certified as a food-safe preparation surface, including commercial kitchens.
On demand Viatera® quartz surfaces by LX Hausys withstand the pressures of daily life with durability, strength, and easy maintenance. Other benefits of the Viatera brand:
Environmentally friendly, supporting a greener earth by using sustainable material and an eco-friendly manufacturing process.
National Science Foundation and Greenguard certified.
They are nonporous, so these countertops do not require regular application of sealants or waxes to maintain hygienic properties.
Quartz tends to be the more expensive of the countertop materials but does range in price. That being said, it is a high-quality, strong product. Overall, you will save money with quartz by avoiding resealing and maintenance costs associated with other types of countertops. In addition, it is virtually indestructible and will look as beautiful many years from now as it does the day it is installed.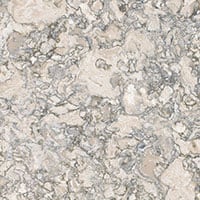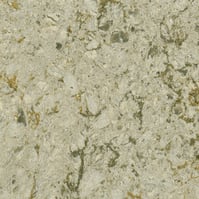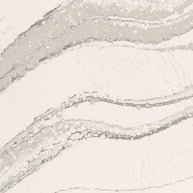 2. Hardy & low-maintenance granite
Granite is a beautiful choice for your countertops and is handcrafted by mother nature. At Kitchen Magic, we have curated a collection of exceptional countertop colors, our Granite Certified by Kitchen Magic line. The granite selections within this category are from Italy, Brazil, India, and the U.S. They are among the highest quality available on the planet.
The granite used to create countertops comes naturally from the Earth, so all granite colors vary in shades and patterns. Colors can be displayed differently on screen and may also vary from printed representations. The best way to view granite countertop samples is in the lighting of your own home so that you get a more realistic feel for what they will look like on a day-to-day basis.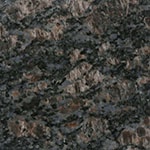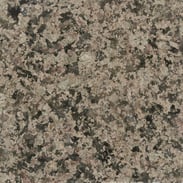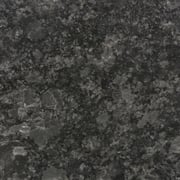 We feel so strongly about our collection of granite countertops, we back them up with a Limited Lifetime Warranty. This warranty covers your granite countertops for the length of time you own your home. Granite Certified by Kitchen Magic comes with the most effective sealant on the market, lasting the better part of a decade when cared for properly. Only the finest slabs of high-quality granite meet the strict standards of certification required for Granite Certified by Kitchen Magic. Despite its natural beauty and attributes, it is worth noting that Granite is a porous, natural material and can be subject to stains and pitting if not properly sealed and maintained regularly.
On the pricing scale, granite is second to Quartz; it is slightly less expensive. The price range for granite can also fluctuate based on the type of granite, the design, and the size of countertops you desire. As always, having a price range in mind for these countertops will make it easier to choose one that is right for your needs.
3. Affordable & versatile laminates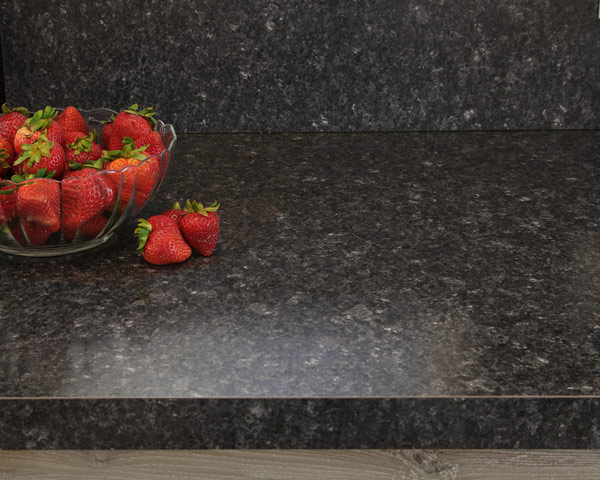 You can easily get a luxury look for less with high-quality laminate countertops. Realistically, not everyone wants to invest in Quartz or Granite countertops. A designer look that costs less in your kitchen might just be the new favorite trend in the industry. The process in the design and manufacture of Laminate countertops has evolved so much over the years that it is often hard to tell the difference between this material and a natural stone surface. Kitchen Magic offers two brands of Laminate countertops:
WilsonArt® High-Definition Laminate Countertops will make you rethink everything you thought you knew about laminate. Their designs mimic natural stone, wood, textiles and more, making them countertop chameleons. In the laminate industry, their quality and durability are unrivaled. They provide an affordable, long-lasting product that is extremely easy to care for and maintain.
The first-class Formica® has been in business since 1913, a testament to their quality craftsmanship and customer service. The designers make it a priority to stay in line with current and future trends, offering over 200 colors and styles. They require minimal installation, making this a quick and easy addition to your remodeling project. They further prove that luxury does not have to break the bank.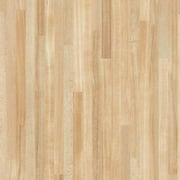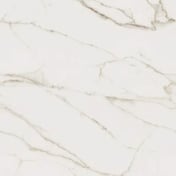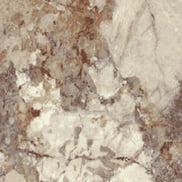 4. Non-porous & attractive solid surface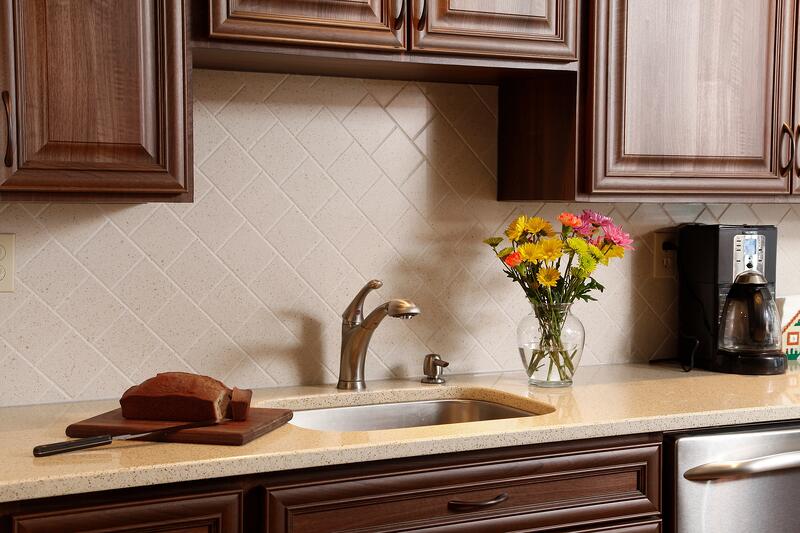 DuPont Corian® is another budget-friendly, yet wildly attractive option for countertops in your home. Solid surface is non-porous, low maintenance, and can be made to mimic natural materials seen in more expensive countertop options made of the real thing. There are a copious number of benefits to this option:
Resistance to impact damage.- Accidental nicks and scratches are easily removed with ordinary low-abrasive cleaner or sandpaper.
Unaffected by humidity or changes in temperature, whereas a wood-based countertop can warp with excess moisture in the air or temperature changes.
A tried-and-true product, with 98% of Corian® owners expressing they would choose it again.
Inconspicuous seams on larger countertops require more than one sheet of material.
Integrates beautifully for seamless, rimless sinks- no accumulating 'gunk' ever.
A lifetime of home ownership warranty for this product through Kitchen Magic.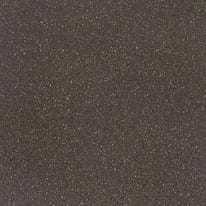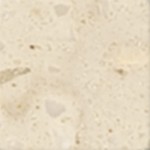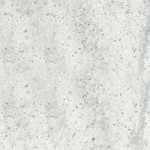 Why is Kitchen Magic the right choice for a kitchen remodel?
Thanks to decades of experience, here at Kitchen Magic we understand that luxury kitchen design requires a harmonious blend of aesthetics, style, and functionality. With us by your side, there is no shortage of options, so be sure to choose the countertop of your dreams that keeps quality in mind.
Whether you go big with quartz or granite or choose a more modest, affordable countertop like laminate or solid surface, you can rest assured you will receive the greatest standard in your home provided by our team at Kitchen Magic. Call Kitchen Magic at (866) 525-0012 for a design consultation, see samples of our exceptional products, and start planning your perfect kitchen today!