Are you tired of your kitchen? Whether you've hit your limit on the lack of functionality or need a style that better matches new tastes, one of your best options on the market is cabinet refacing. We have created this guide to highlight key features of what an expert kitchen cabinet remodel can bring to your kitchen. Read on!
What is cabinet refacing?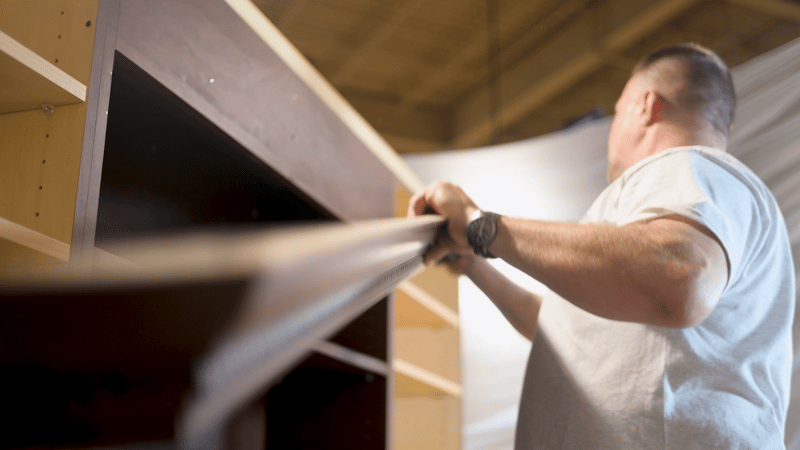 The process of cabinet refacing involves removing your kitchen cabinet doors and drawer fronts, re-covering your existing cabinet boxes in a high quality, decorative laminate, installing the new doors and drawer fronts to your cabinets, and adding any new accessories like molding, handles, or pull-outs. A few words to emphasize there: "new doors and drawer fronts". One of the most common misconceptions about refacing is that your old cabinets and all their components are simply wrapped. But by installing these new elements onto your pre-existing cabinet boxes, what you're actually getting is a new look and feel for your kitchen.
And refacing can be attributed to two elements, the new door that is made from a medium density fiber board core and the laminate vinyl that is wrapped around the door. Laminate, in reference to refacing, is considered a 'decorative overlay' and while some may have reservations about the process or think there's limitations attributed to the process, that could not be further from the truth.
Is cabinet refacing worth it?
Interested in bringing some more storage options or functionality to your cooking space? A plethora of accessories can be added to your project, from in-cabinet or in-drawer organizers, trash inserts, spice racks and more. It's important to note that with refacing, you're not limited but rather able to match any expectations you have for your kitchen remodel.
So, without further ado, let's highlight some major features of cabinet refacing:
1. Short install times
Wanting a brand-new kitchen without the headache of a long installation time is completely understandable. And with different installation times for an all-new kitchen taking multiple weeks, it can never hurt to explore alternatives. One of the best features of refacing is its short timeline with only refacing (no additions) jobs taking only 3-5 days, a common selling point being "in and out in less than a week". However, it's important to keep in mind that anything from new countertops to a new backsplash, popular additions to kitchen projects, can add to your timeline by a couple of weeks
2. Affordable alternative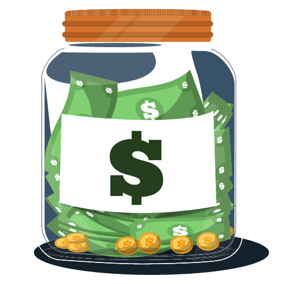 What was your last big purchase? Did you feel like it was your best option, or did you have a sneaking suspicion of the possibility there was a better alternative? Regretting any purchase and especially a big one is one of the worst feelings. That's why it's important to explore every avenue before choosing your route, especially when it comes to remodeling your kitchen. Refacing, on average, is known as a more affordable option compared to a full remodel or 'gut job'.
The reasoning behind this comes down to the differences in both installations. With refacing, installers are keeping the 'good bones' of your kitchen and giving them a facelift. Whereas in a full remodel (gut project), you are getting all new materials and starting from scratch. While both options are great, more times than not, customers who are convinced that all new is for them, are surprised when their dreams are achievable at a fraction of the cost with refacing.
3. Durability & upkeep
Who will be using your kitchen? This is an important question to raise early in your remodel. Will it see light use, often entertaining a few yearly holidays or heavy, everyday use from family dinners to weekly get-togethers? Do you see yourself as someone who gravitates towards your kitchen being the focal point of your home or as a cooking space that's used and very much a new living space, or living room?
It's important to consider two factors that are involved in the longevity of your kitchen - durability and upkeep. While both a gut job/full remodel and refacing are permanent solutions, keep in mind that refacing is a laminate, a man-made material while wood comes from mother nature herself. While wood is a beautiful product, improper upkeep as well as natural, unavoidable conditions will age the wood, changing its appearance over time. As laminate is man-made, these cabinets will look the same way ten to twenty to even thirty years down the line. Day to day conditions, like water and food splashes will easily be wiped off with a damp cloth – cleanup is simple! When your cabinets are made of wood which is porous, water and other splashes will need to be cleaned up more quickly to avoid spots and stains as wood is very porous.
So, while families can seek refuge in the durability of laminate and refacing against daily use, kids, and pets, a full remodel can be just as functional if proper upkeep is practiced regularly.
4. Environmentally conscious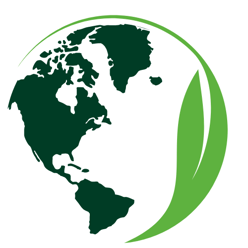 Do you find yourself gravitating towards environmentally conscious choices when it comes to everyday life? If you answered "yes!", Cabinet Refacing keeps that ideal in mind, significantly reducing waste and deforestation when compared to a complete gut/remodel. With refacing you are preserving your cabinet boxes – keeping them out of the landfill and installing all new doors and drawer fronts - Voila! You have a fresh and new look in your home.
5. Keep design in mind
Design is the make or break of your kitchen renovation. It's one of, if not, the main reason you're renovating your kitchen in the first place. With refacing, technology has advanced to the point that many laminates are able to replicate the look and feel of wood and wood grains. If you're looking for something sleek and modern, there's countless colors to choose from. Whether you're interested in a more classic, traditional feel or looking to elevate your space with modern aesthetics and functionality, refacing can fulfill a wide array of wants and needs.
Is refacing right for you?
When you consider a short install time, strong durability and longevity and the many beautiful door style and design options, refacing brings a lot to the table. Determining if refacing is right for your kitchen renovation is as simple as having an expert inspect your kitchen cabinets for wear and tear. In most cases, refacing can be a perfect solution when you are happy with the layout of your kitchen and the cabinet boxes are in good structural shape. At the end of the day, choosing what works best for your kitchen is very exciting!
How can I talk to a kitchen remodeling expert?
Trying to give your kitchen cabinets a new look without replacing them? With the Kitchen Magic designers team by your side, you can relax knowing your home will get a much-needed upgrade. We hope that this information has been helpful and simplified some of the points of concern for you. We would love to visit you in your home and look over your project together.
Get more information about our fully personalized services by calling 866-339-9099 and schedule a free design consultation! There's nothing complicated about the process, it is informative, and it is free of charge. Reach out to us today!