Plenty of kitchen designers over the last three months have predicted that 2017 will be the year of open kitchen floor plan designs, fewer cabinets and exposed walls.
It's true that more homeowners are leaning in this direction because their kitchens do more than serve as food preparation and eating areas. Their kitchens also act as social gathering and work spots.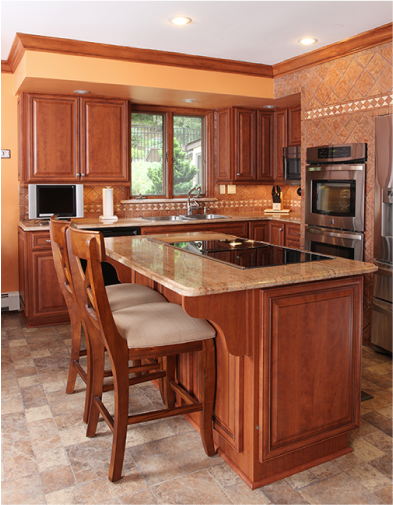 You can have a functional, inviting kitchen if you remove all of your lower wall cabinets and replace them with an island. The island alone might not provide enough storage space, but the combination of an island with upper wall cabinets or furniture-style portable storage units might certainly provide all of the storage you need.
That said, most designers don't recommend that homeowners completely eliminate all of the lower wall cabinets in their kitchens.
Why?
Cosmetic Coverage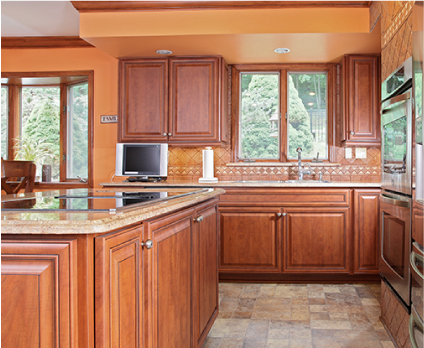 You probably don't realize on a daily basis that your lower cabinets hide a lot things from your sight that would look strange unless exposed in a modern, warehouse-style kitchen theme, such as pipes and hot and cold water hoses. Additionally, lower cabinets in some kitchens hide wiring or doors in walls that provide access to electrical boxes or interior wall wiring. If your kitchen is outfitted for Internet or cable television, your cabinets also hide related wires and cables.
Reduced Crowding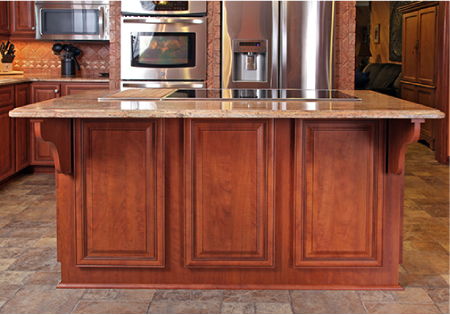 Lower wall cabinets and their countertops allow different people to work together without crowding. A kitchen that has only an island as a work space isn't as functional or efficient as one with lower cabinets if you have two or more people trying to prep or cook food at the same time. Even if you have portable workstations, a poor traffic plan around them can result in tipped carts and food spills. Accidental cuts, burns and falls are also more likely to happen when everyone is crowding around one work area or portable stations.
Temperature Improvement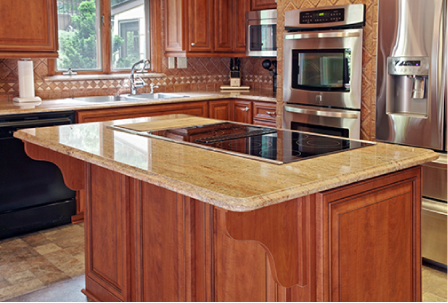 An uninterrupted sequence of lower, box-style kitchen cabinets filled with items aligned along an exterior-facing wall can also provide an extra barrier against extremely hot or cold outdoor temperatures that seep through poorly insulated walls or cracks. If you have a poorly insulated older home, lower wall cabinets can make a huge difference in interior temperature and, as a result, your heating and cooling bills!
To discuss these benefits in greater detail, or to learn more about kitchen wall cabinets, contact Kitchen Magic today!