First and foremost, homeowners usually want well-organized and efficient kitchens. Perpetuating the idea of "home and hearth" -- a place offering not only a roof over their heads and food in their bellies but warmth and comfort in tone and atmosphere -- is also a necessity. Stacked or stepped crown molding offers you a way to create both function and beauty within a kitchen at little expense.
Cabinet crown molding is trim installed along the tops of upper wall cabinets. It usually rises vertically a short distance or covers the entire gap to the ceiling, and then projects outward. It is made of wood or a lightweight material, such as polymer or plaster. Crown molding helps diminish the "boxy" appearance of upper cabinetry. It can also hide flaws, such as damaged prefabricated cabinet tops or uneven ceilings. There are several methods for installing crown molding, but many homeowners prefer stacked and stepped installations.
Stacked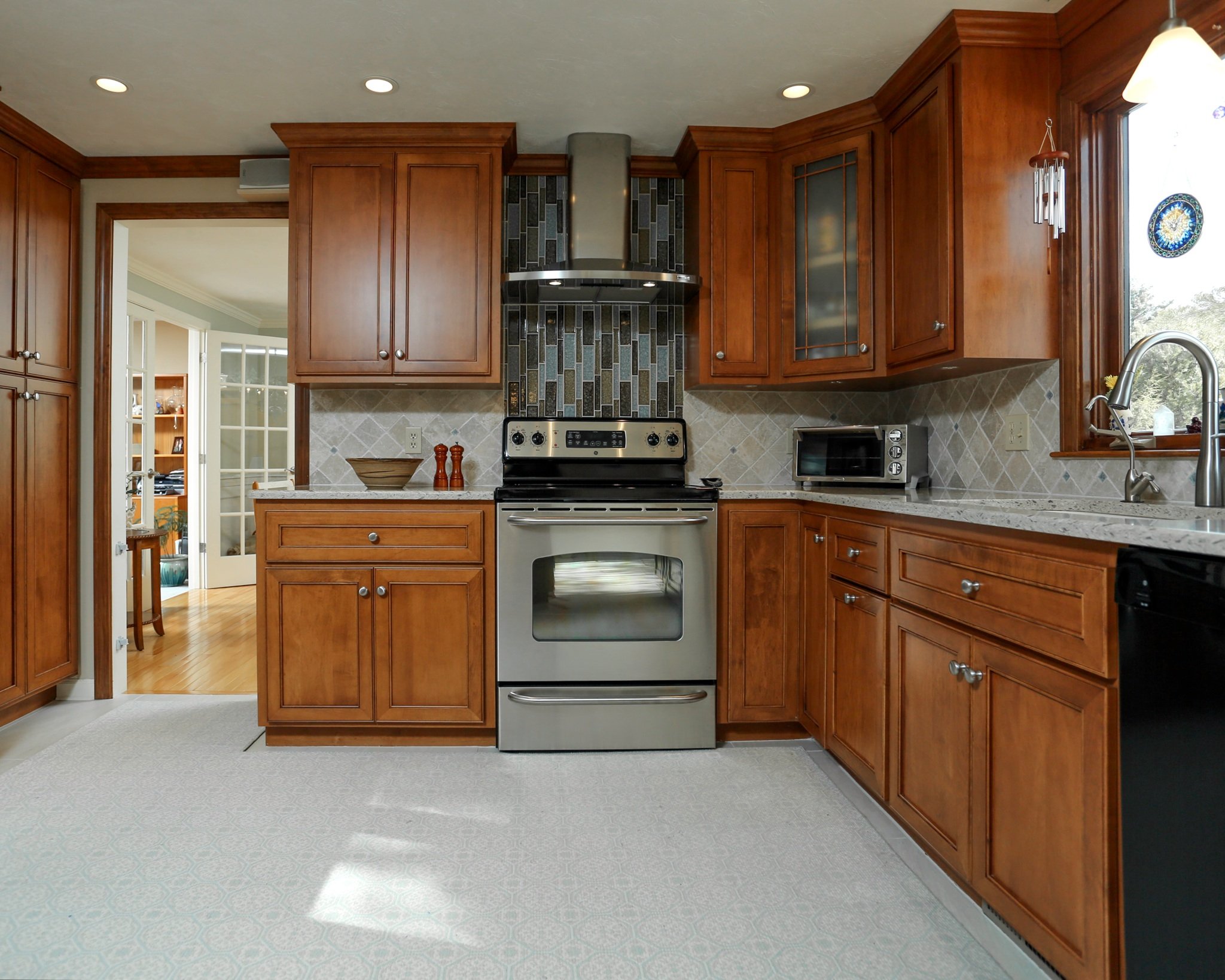 Although single-piece crown molding is available, strips, edges and fillers placed on top of one another in a "stack" create a custom piece that elegantly fills spaces and distracts the eye from flaws. The molding can be comprised of plain surface styles or combine plain and carved styles. It's not unusual to see a stack containing a rope, fruit, diamond, vine or raised block patterned strip at the center or bottom.

Stacked crown molding can serve strictly as decoration or, if installed away from the ceiling, as railing to prevent items stored on your cabinetry tops from falling.
Stepped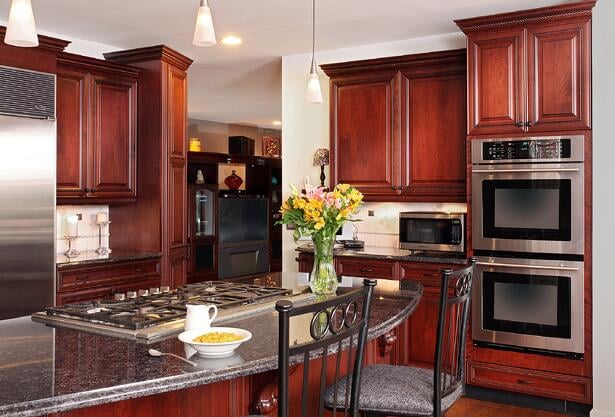 Staggered or "stepped" upper cabinets of varying heights are a popular custom renovation. With no uniform cabinet top edge, the cabinets though can look too plain or sharp-edged. Crown molding refines and accentuates the arrangement. You can install the same type on all boxes; or you can emphasize the stepped design with built up stacked crown molding on the higher boxes and less complex stacked or single pieces on the lower ones.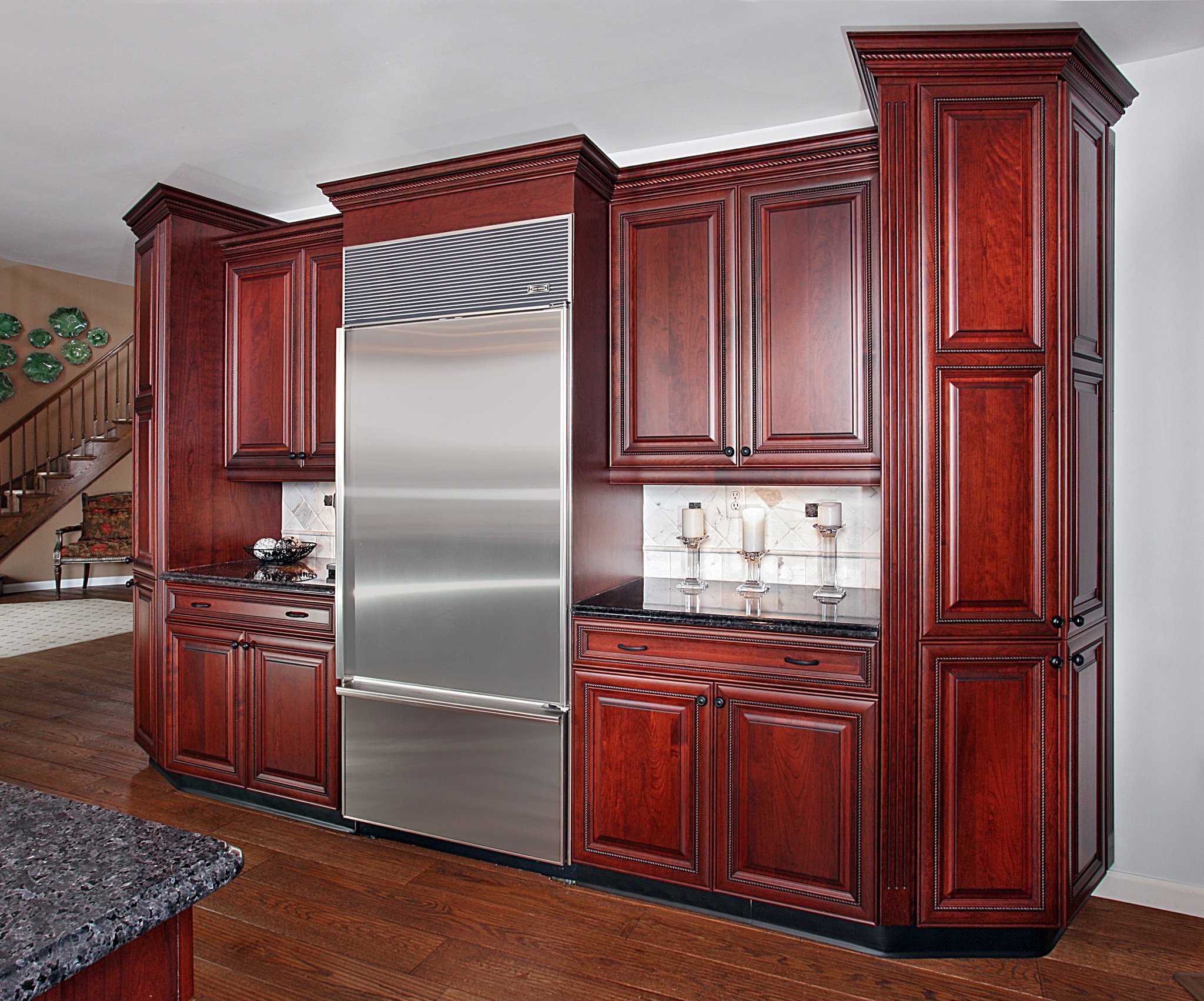 A D-I-Y cabinet crown molding installation project can pose many challenges. Working around air vents, uneven cabinet tops or ceilings, curved walls and corners requires the expert touch of professional custom cabinet builders to prevent installation issues that can lead to future trim and joint cracking or displacement.
Kitchen Magic works with experienced craftsmen who can help you select the best molding for your functional and decorative needs, and install it within a matter of days.