Although engineered materials can provide a cost-effective alternative to expensive or rare natural materials, natural cabinet trends are on the rise this year.
Why?
We came from "out there," so to speak, and down deep we remember that fact. Many people associate the natural world with a deep sense of freedom and comfort.

More people have come to appreciate natural wood imperfections, such as texture and shade variations, knots, cracks, burrowing insect damage and saw blade marks.

Wood is very forgiving. A color stick, stain or wood putty can usually fix impact damage and cracks. The damage then adds to those imperfections a lot of people enjoy.
What are the trends?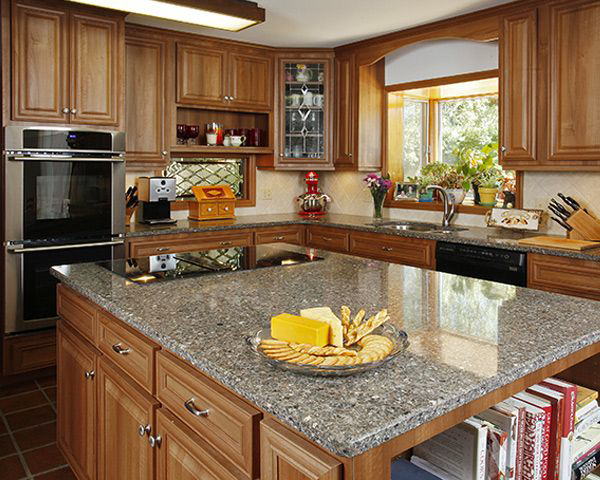 Traditional Themes
Some traditions never die. American homeowners continue to love natural oak, maple, beech, birch, hickory, walnut, poplar, alder, pine and cherry.The biggest trend? More homeowners are moving away from traditional darker shades to lighter ones that create the illusion of spaciousness. They're also eschewing milled smooth planks and opting for rough surfaces.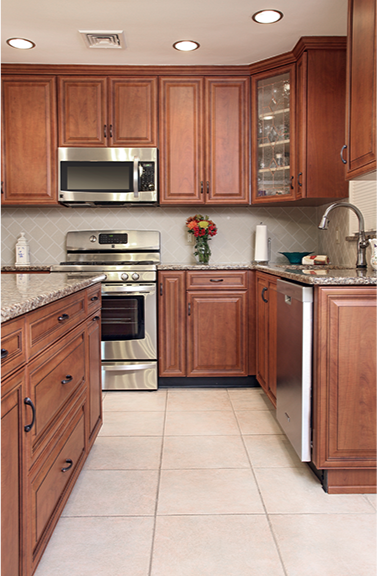 Reclaimed Materials
Interest in lumber plantations designed to meet consumer needs without destroying old forests has grown. Yet, wood recycling is the greater trend. Homeowners hoping to protect the environment and create unique cabinets that have "history" are increasingly requesting custom cabinets made of recycled barn board, boat planks, driftwood, commercial pallets, walls and floors, and old fencing.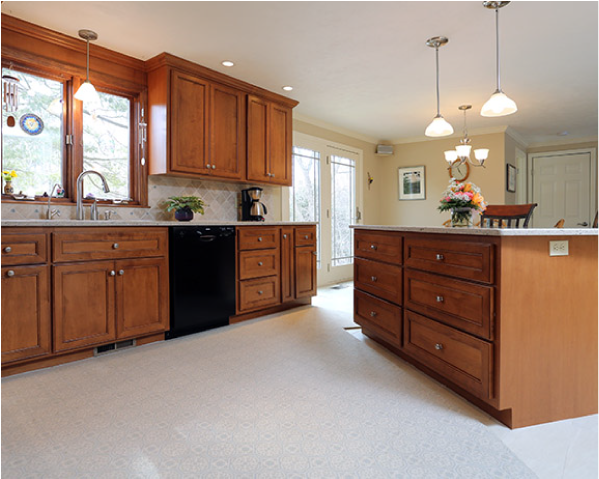 Exotic Woods
Another change in American kitchen design is the shift to custom cabinets built with rare or non-traditional harvested and reclaimed exotics, such as American chestnut, Brazilian rosewood, teak, cork, bamboo, African olivewood, African walnut, marblewood, yellowheart and Spanish cedar. These woods are often associated with wealth and worldliness. Some feature colors and patterns not found in their traditional counterparts. Additionally, many offer more durability and resistance to insects and decay.
Other Natural Trends
Natural Stone -- Polished and unpolished stone-accented knobs, pulls and handles have also become popular. Like wood species, different natural stones have shape, color and pattern variations that make them interesting and unique. Whether carved pieces, irregular-shaped pebbles or cut or rough gems mounted on metal stems or inset into metal bases, natural stone hardware brings kitchens one step closer to nature.
Refaced Exteriors -- Kitchen remodelers who can't afford complete cabinet replacement but want the beauty of natural wood are achieving the same results with refacing. Natural wood veneers offer hundreds of traditional and exotic color and grain options at budget-friendly prices!