Many people believe that kitchen countertop edges don't matter and select an edge for a remodel based only on personal preference or impulse. One caveat with this selection process is that in small kitchens highly decorative edges can create an illusion of less space by drawing the eye to the countertop edge as the kitchen focal point rather to the overall kitchen look.
Whether you're installing a stone or laminate, the following three edge styles will prevent this problem and will serve you well functionally and aesthetically. They are easy to clean because they lack the grooves in fancier styles that can collect dust and food crumbs. They also cost less than more decorative styles.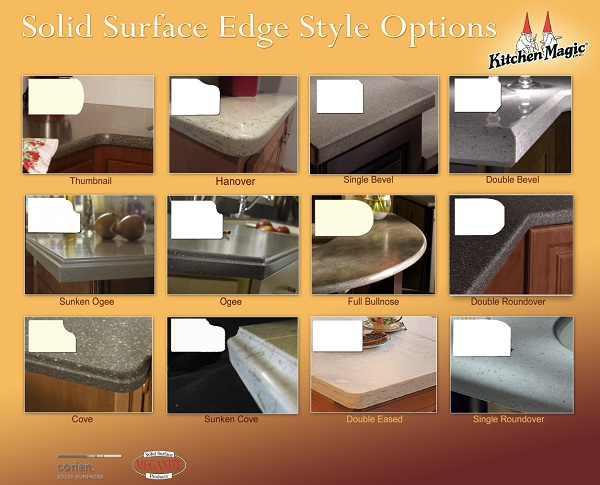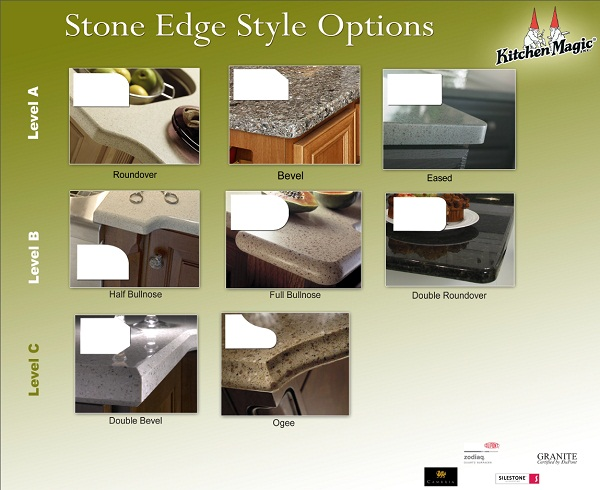 Double Eased
Double eased is an almost square edge with slight rounding along the top and bottom designed to prevent sharp corner chipping and accidental cutting when using the counter. The double-eased edge is a very clean line and simplistic edge choice that blends into the background well and helps open up a small kitchen to create the illusion of a much larger space.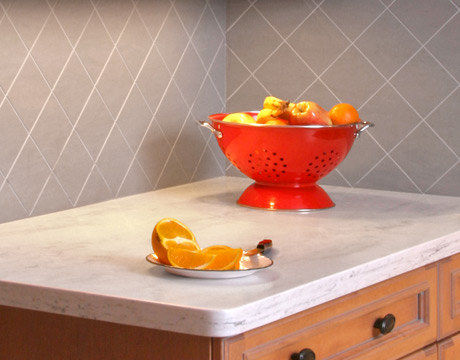 Single Bevel
Single beveled is a square edge cut along the top at a more or less than 45-degree angle. The straight lines and slight decoration add a touch of elegance to a small kitchen without overwhelming the color or styles of the counter, wall, cabinet, floors, appliances or furniture. The single bevel also looks like you spent a lot of money on your kitchen even though, depending on the countertop material, the cost is often comparable to the double-eased.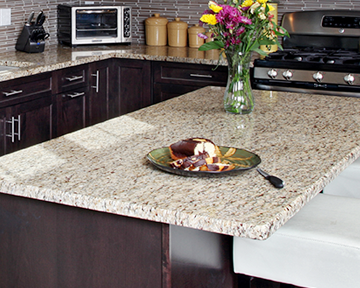 Full Bullnose
Full bullnose is an edge rounded to a semi-circular shape so that there is one continuous smooth edge with no sharp angles. Although the edge profile can appear to take up more space than a double eased or single bevel edge, the style doesn't detract from a small kitchen. In fact, it actually adds a sophisticated look to small kitchens and complements modern designs that incorporate thin or oddly shaped counters or hidden counter extensions that you pull out when you need additional work or meal space.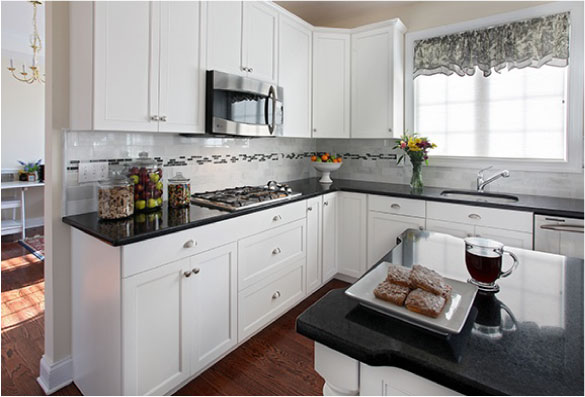 As with any kitchen remodel, it is important to consult with a countertop specialist to determine the right style for your kitchen space and theme so that a month after installation you're not wondering what possessed you to pick a particular countertop edge style.