If you loved your car, but there were a few dings that needed repairing and a paint job might be in order, which would be cheaper: buy a new car or have the car repaired? Obviously, it's cheaper to get the surface issues repaired, right? Refacing cabinets is just the same.
Many of our clients are perfectly happy with their cabinet space and/or function. Maybe they wish something were different here or there, but ripping them out seems a bit dramatic. At the same time, they want a look that's not quite so 80's. What's the answer? Cabinet refacing. It's an affordable way to get the cabinets you want at a fraction of the price. Refacing kitchen cabinets usually saves our customers 40 to 50 percent of the cost of replacing them entirely.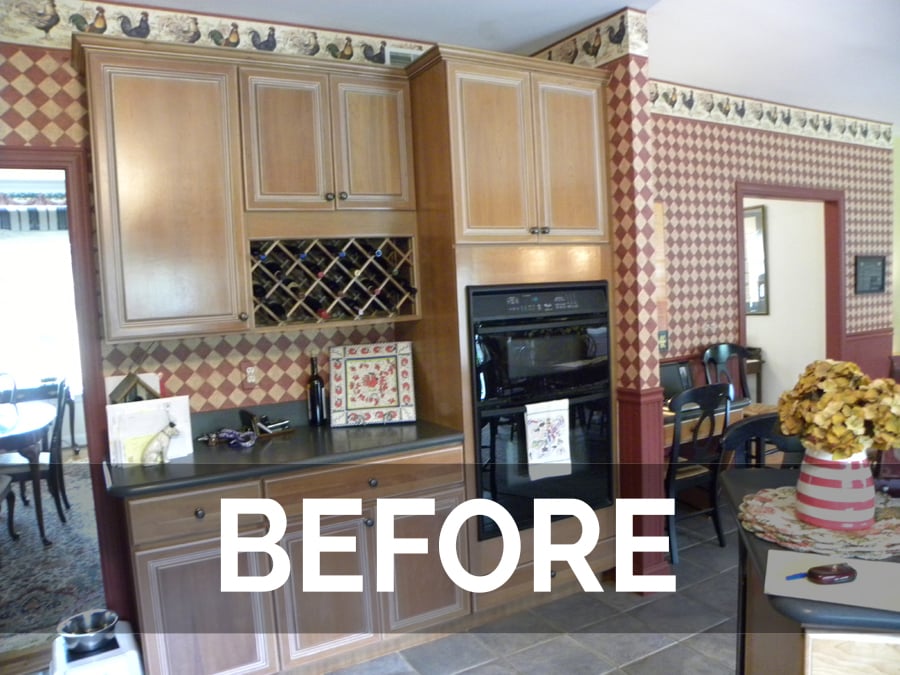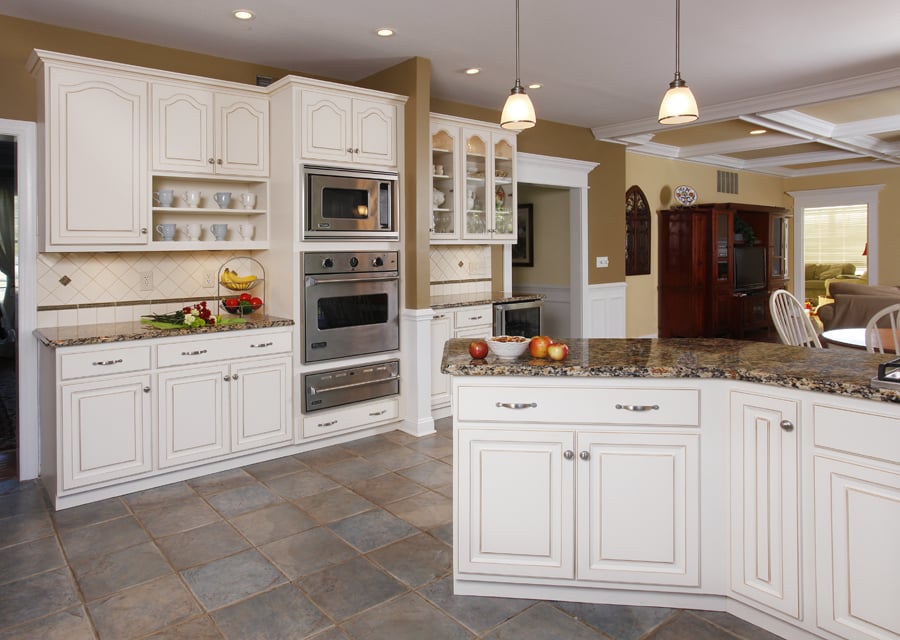 Refacing Cabinets Is Always Cheaper
Oops. There we go, boldly using finite phrases like "Always". Okay - refacing cabinets is NOT always cheaper because stock cabinets, made far away by poorly paid workers, constructed from particle board, with faux-wood grain patterns are usually cheaper than refaced cabinetry. But they are literally cheaper - cheaper in price, cheaper in quality, and cheaper in terms of customer service.
When you want quality cabinet work with real wood and a company who prioritizes customer service and satisfaction - then cabinet refacing is always cheaper.
What makes cabinet refacing a cheaper option?
When we reface kitchen cabinets, we use the existing cabinet body. Just like the car example above, many customers really like the job their cabinets are doing, they're just ready for a new cabinet look. When we reface existing cabinets, we only change the exterior of the cabinets but leave the functioning interiors the same. This saves on labor costs and eliminates the waste of all that perfectly good cabinet material.
Want to transform your light oak cabinets into dark and luxurious cherry? Or were you hoping to take your square kitchen cabinet design and give it an artistic and elegant cathedral flair? These are the types of dramatic changes possible with the simple decision to reface your kitchen cabinets.
Sometimes, people are so excited about the 40 to 50 percent savings from opting to reface, rather than replace - they take some of that savings and add an island, or change a few of their existing cabinet functions. This is a great way to make some small improvements, overhaul your kitchen design, and still save a good deal of money.
For more great ideas on how cabinet refacing can transform your kitchen, contact Kitchen Magic and watch your savings in action.