Since we all have to wait another year for the next Academy Awards, and the best TV programs have ended for the summer, we thought we'd provide some well needed entertainment.

That's why we're bringing you... (Drumroll Pleeeeeease):

Hm. Is it me? Or are you a less enthusiastic crowd than usual?

It may not seem as exciting as the latest reality show at first, but when you get a look at these stunning kitchen countertops, you'll be glad you tuned in. Your kitchen deserves a countertop worthy of The Red Carpet so here's the inside scoop.
Coming in at Number 5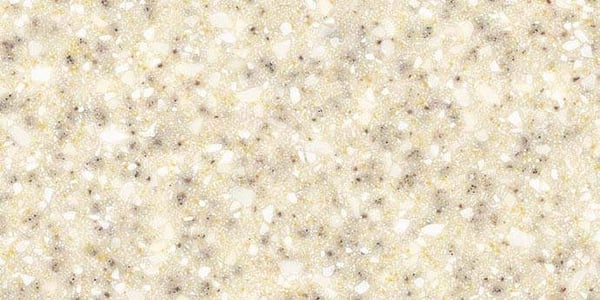 Sahara Corian Countertop
Well what do you know? This is the Santa Cecilia of Corian, which just goes to show that our customers listen to our well meaning advice. Get a close up on Sahara and you can see the warm creamy tones, the just-enough dark accents, and there is even a little yellow in there for fun. Easy to match with any kitchen paint color.
The Number 4 Slot Goes To: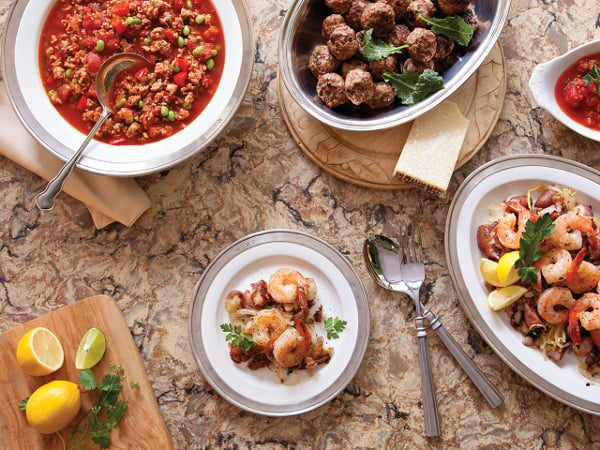 This is a newcomer to our annual Top 5 list, and it should be no surprise that Cambria steals yet another spot on the list.The beautiful fusion of taupe, tan, with touches of black create an accessible moving design that appeals to the widest variety of kitchen lovers, while a cameo of copper and gold swirls to satisfy the most delicate champagne taste.
Our Honored Number 3 Selection Is: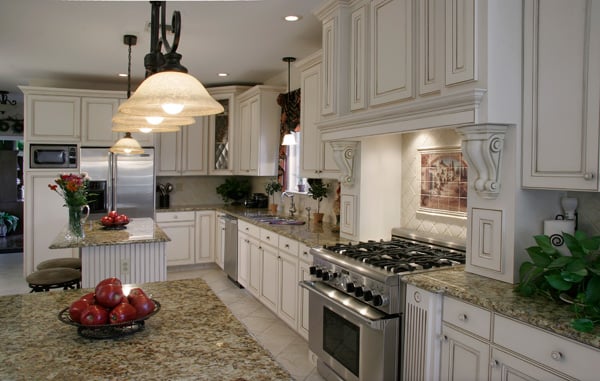 Santa Cecilia Granite Countertop
Is it any wonder why she made our Top 5? She's everything we talk about when selecting interior decor. The colors are varied enough to go with any cabinet choice and will be easy to match when it's time for cabinet refacing down the road.
This Year's Number 2 Countertop Is None Other Than:
Now in case you think that Maui won just because of his name, think again. While we enjoy the quick daydream of white sandy beaches, and drinks with umbrellas, we say there's no better place for your beverage's condensation to drip than on a classy Corian countertop like this one.
Now lasso those butterflies because it's time to announce Kitchen Magic's Most Popular Kitchen Countertop of 2014. Before we tell you the winner, we thought you'd like to know that this particular countertop has not only our most popular for four consecutive years thus far, but she has won by as much as a 3 to 1 margin over her runner up in prior years.
And the Award Goes To...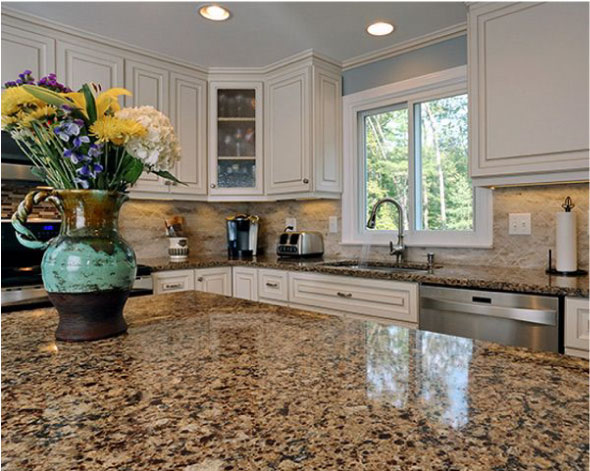 Wow. Who could resist those resplendent earth tones just waiting to bring out the best in anyone's kitchen design? With so many consecutive wins, this countertop is proving to be part of a timeless kitchen design that will please its owners for thelifetime of their kitchen makeover.
These Top 5 Kitchen Countertops should serve as an inspiration for anyone looking to remodel their kitchen. Each one is unique, with color accents that can adapt to a variety of kitchen design elements. Thanks for tuning in to Kitchen Magic's Award Ceremony. We'll see you back on next year's Red Carpet.
Let's Just Take a Moment for One Quick Honorable Mention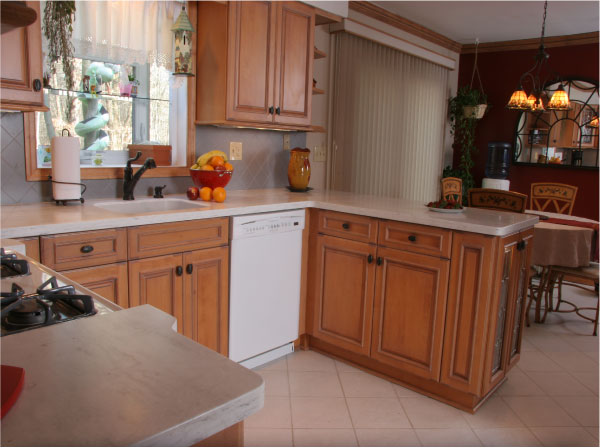 Witch Hazel Corian Countertop (Private Collection)
That's right. Private. This exclusive countertop says yummy, warm, and cozy kitchen all the way.
Since this is the first year it didn't make the Top 5 we just places this bonus picture for you as a memorial to it. It's still a very popular countertop and will likely be for the years to come.