Are the tales you tell about past cabinet renovation projects pleasant or nightmarish?
If you answered nightmarish, or know someone who had a horrible experience, then you're not alone. Many home and business renovators come away from projects wishing they had never started.
The problem? Homeowners often don't realize that a project's outcome depends more on the background research conducted before selection of a cabinet maker than on the amount of money spent on the project. A cabinet maker may lack skill, make mistakes or not offer all the services you need.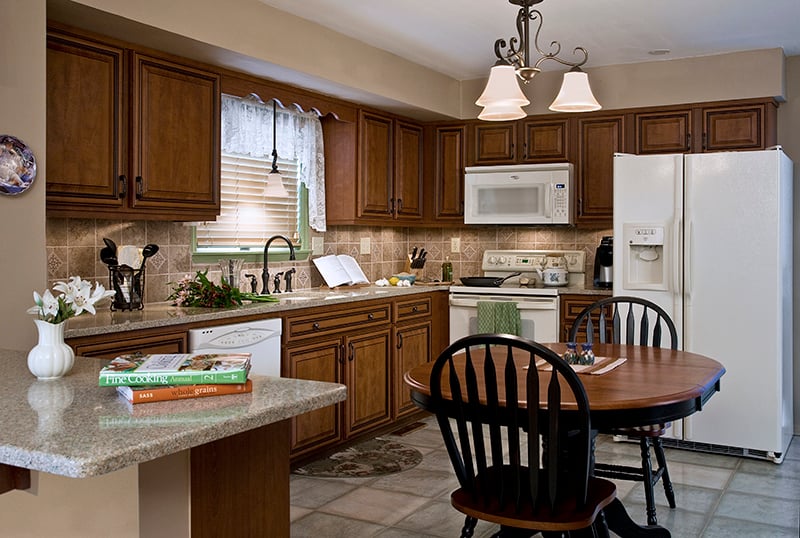 Consider Your Cabinet Maker's Reputation
A cabinet maker interviewed for a magazine or other publication may or may not provide you with high quality work. Always dig deeper to guarantee you're selecting the right company, as many companies pay publishers to create advertorials designed to manipulate readers. Factor in the company's age and the number of clients it has served, and check out their reviews. The best cabinet makers can always provide potential clients with past client references. Some even have references from other cabinet makers that respect their work. References are usually physical letters of recommendation, or the cabinet maker offers a brochure or dedicated web page that features quotes from positive feedback or testimonials.
What Materials Do They Use?
Professional cabinet makers use high-quality materials. Always ask a cabinet maker if he relies entirely on pre-fabricated products or is an experienced woodcrafter. Many cabinet installers or refacers refer to themselves as "cabinet makers" when in fact they've never actually handcrafted cabinets. Although options such as hardware and some accents are usually pre-manufactured, the best cabinet makers work from scratch and never use poor or substandard materials such as particleboard or medium density fibreboard (MDF) when making cabinets.
Is Installation Included?
The best cabinet makers offer more than just cabinetry services. Typically, they provide a one-stop-shop, full-service experience that includes cabinet removal, building and/or refacing, installation, and decorative accenting, as well as room design planning advice and other room upgrades such as new countertops. True cabinet makers are also masters of customization. Never consider a cabinet maker who can't customize or only offers a limited number of color, style and material options.
Whether it's 10 years from now, or 50, you want the story you tell about your cabinet renovation project to be a positive commentary about good decision-making. After all, your cabinet maker doesn't live with the end result of his work. You live with it.