There was a time when dark cherry or sable-glazed kitchen cabinets were the most popular choice among style-savvy homeowners, but our expert designers inform us that white kitchens are in high demand for summer and fall kitchen remodels. Valued for their classic and timeless look, white kitchen cabinets are not only beautiful, but they lend themselves to a variety of kitchen updates.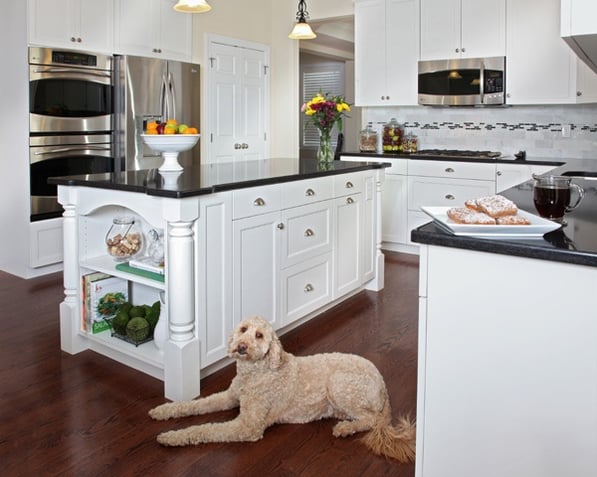 Stark white, or even Antique white kitchen cabinets are easy to pair with any number of designs. Whether you decide to remodel your kitchen by installing brand new countertops, or you simply want to accessorize with new paint options and kitchen accessories, white cabinets will match just about any style choice you make. Today's blog will break down the subtle color variations of white kitchen cabinets and explain just why these are making such a colorful comeback.
Wood Doors
Wood kitchen cabinet doors have always been a popular choice among homeowners, and can be found in a variety of white, cream, and lighter wooden colors. Our experts have weighed in on their favorite wooden cabinet door colors for white kitchens.
Alpine Finish with Pewter Glaze on Red Oak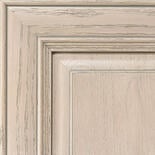 The Alpine Finish with Pewter Glaze offers a beautiful off-white color with a vintage appeal. Because the finish is on Red Oak, this cabinet door color has a lot of movement and variation, ensuring that your cabinets will have a unique color and your white kitchen will be your very own.
Alpine on Hard Maple with Pewter Glaze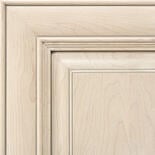 Similar to the Alpine Finish with Pewter Glaze on the Red Oak, this cabinet door color is not stark white, but gives you a cream color that has a real timeless look to it. Unlike the Red Oak, Hard Maple has less dark-colored variants in the wood. While the wood is still unique and varied for each kitchen cabinet, the color is lighter overall.
Laminate Doors
Laminate kitchen cabinet doors are a less expensive than traditional wood doors, but you don't need to worry about compromising quality for price. Read our blog, "Are Laminate Cabinets Inferior to Wood?" to find out why laminate cabinets may be the perfect choice for your kitchen. Aside from quality, laminate kitchen cabinets also offer a large variety of white and light colored kitchen cabinets.
Tidewood
Tidewood is closest to an ivory color, which won't display dirt and marks as easily as a pure white cabinet. Tidewood can be easily paired with both light and dark colored countertops, and has variations in its color to mimic the variations in wood cabinet doors.
Linen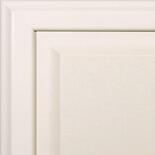 The color of Linen is just as it sounds—it's a white color with a cream base. Unlike Tidewood, Linen does not imitate the variations in wood, which can be desirable for many homeowners, who want a cleaner, more uniform look for their white kitchen.
Frosty White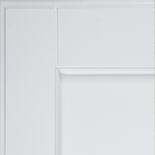 Frosty White is the lightest kitchen cabinet color, and can be described as a stark or pure white. Similar to Linen, this laminate door does not imitate the variations in wood. Frosty White is a perfect fit for a smaller kitchen seeking to appear larger.
Antique White with Walnut Glaze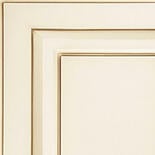 Antique White with a Walnut Glaze is one of the most popular choices for white kitchens. It's not a pure white, like the Frosty White, but has a cream base that's similar to Maple. Antique White with a Walnut Glaze pairs well with any range of countertops, and looks beautiful with a more complicated door panel style.
Winter White with Walnut Glaze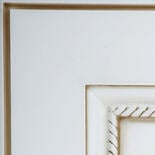 Similar to the Antique White with Walnut Glaze, the Winter White with Walnut Glaze has a subdued shade to this lighter kitchen cabinet color. Winter White is closer to white than the Antique White, but still offers that vintage look for a classic white kitchen.