If you're planning to update your kitchen, but plan to sell your house in the future, you're faced with a kitchen design conundrum—what to do?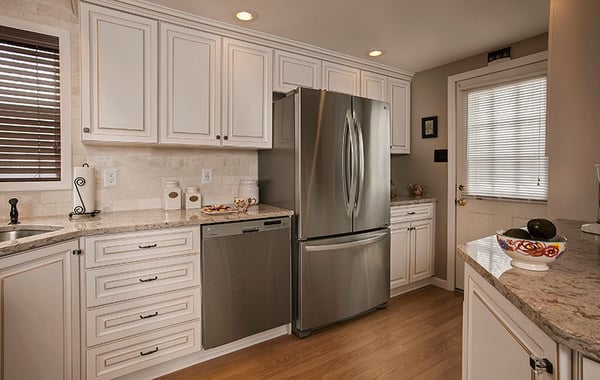 Do you design the kitchen of your dreams, in the hopes that a future buyer with like-minded dreams will consider it a sign to buy? Or do you reign in your passion for Tiger Striped countertops and tangerine walls, and create something with a more—shall we say—mainstream appeal?
Here's the thing: who knows what makes buyers buy? Perhaps a fortune-teller or clairvoyant, but other than a few basic generalizations for the rest of us, it's essentially a crapshoot. The buyer's decision could ultimately depend on a combination of aesthetic attraction, the right price, number of bathrooms, whether or not your home has pocket-doors, and possibly the smell of home baked chocolate chip cookies during the Open House.
Advice on Remodeling a Kitchen for the Best Resale Value
If you plan to sell in the near future, stick with today's kitchen trends and you'll likely be okay.
If you plan to sell sometime down the road, your best bet is to choose a more neutral design palette, avoiding buyers' shock 10 years in the future.
This is the basic gist, but let's elaborate…
Designing your kitchen when anticipating to sell your home
Cabinets: We recommend maintenance-free or even standard laminate cabinets. Both are a wonderful option for a relevant look that won't break the bank. We can reface your existing cabinets and provide a contemporary finish or natural wood look without the custom cabinet price.
Countertops: While you will gain some of your investment back in a resale, you won't get all of it back. So, keep your countertops attractive, but simple.
Laminate countertops have come a long way and mimic the look of popular natural stone. If the buyers like it, great. If they don't, they are much less wary of ripping out a laminate countertop than they are of removing a granite slab they don't like.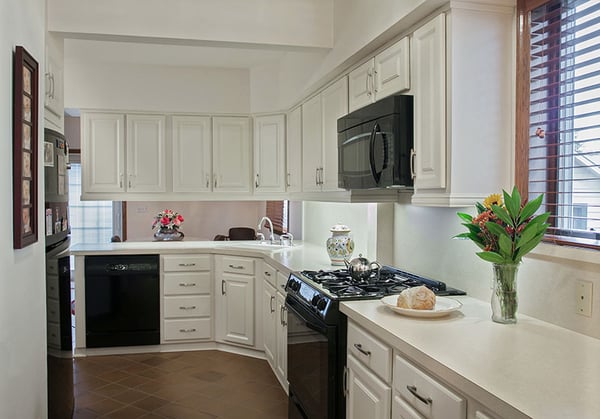 Designing your kitchen to enjoy... for a while
If you don't plan on selling in the immediate future, you can do more of what you want and enjoy your upgrades but do keep the colors more neutral, so they are an easier sell down the road.
However, if you are craving some bolder color, add it in a less-committed way with colorful décor, or perhaps painting the walls—as long as you're prepared to re-paint them when you do decide to sell.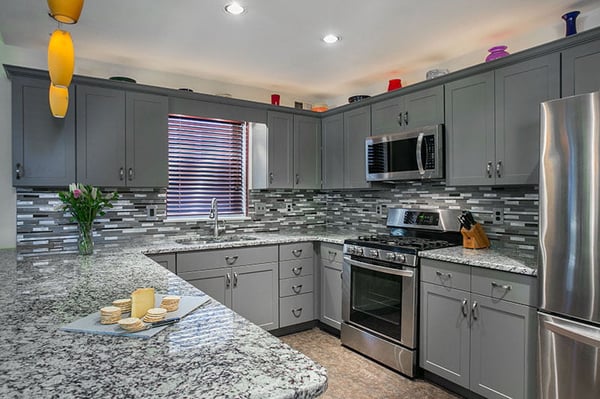 Cabinets: We still recommend maintenance-free laminate cabinet doors. Mainly because they are quite durable to withstand the years you will be in your home. What's nice about them is they aren't quite as costly as real wood or custom cabinetry, so you can choose from a wide range of natural wood facades or colors.
If your budget allows for it, wood or custom cabinetry would not be a bad choice for this scenario of selling down the road, either. High quality wood cabinetry will stand the test of time and will be a nice selling point down the road.
Countertops: Go ahead and make an investment in a luxury, eco-friendly countertop material, like Cambria quartz, granite, or Corian solid surface. Luxury and eco-friendliness is never going out of style, plus if you choose a neutral palette, future buyers will be able to envision it with their own design style.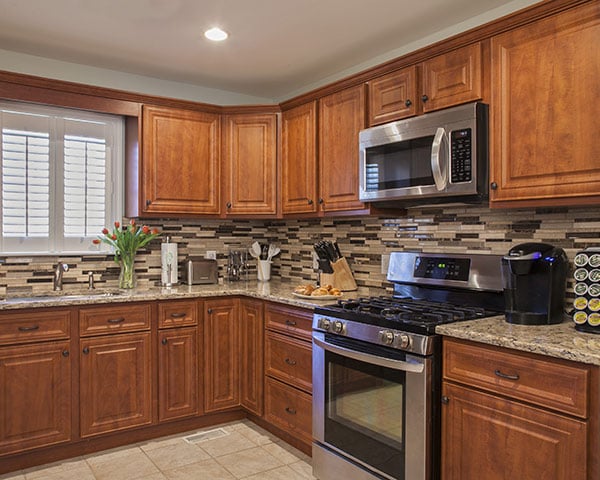 If you'd like an expert design consultant to come on over and help you choose the perfect colors for your kitchen remodel, simply schedule a FREE in-home design consultation appointment. We'll help you design a kitchen that will sell your home today, tomorrow, and long into the future.