If you've read our blog article, "4 New Door Colors for Modern Kitchens," then you already know that cool tones, simple styles and textured patterns are this year's popular choices for kitchen cabinets. But if a full modern kitchen design isn't quite your style, dramatic patterns and colors can seem too drastic for your personal style.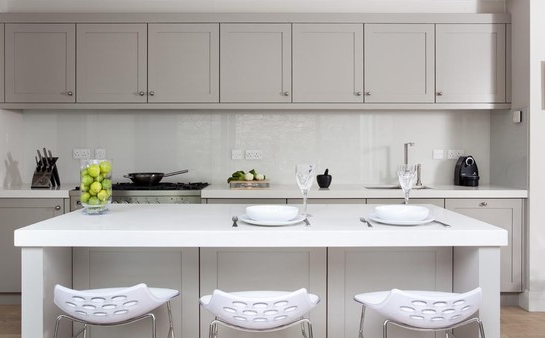 Photo from Pinterest.com
But have no fear—just because a completely modern style kitchen isn't for you, it doesn't mean that you can't update your kitchen to keep with popular trends.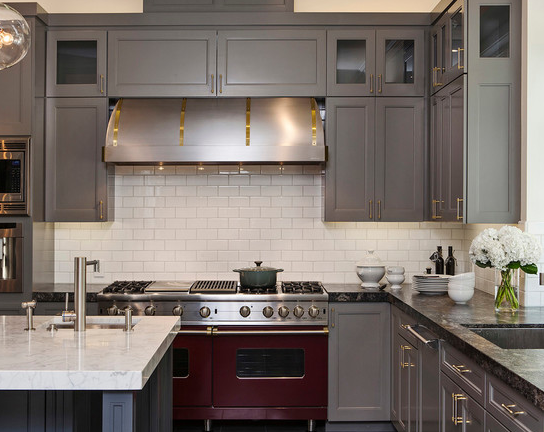 Photo from Pinterest.com
Today, we're debuting two new cabinet door colors as part of our classically cool cabinet door color collection that bridges the gap between contemporary color and classic style.
Both of these new door colors are gray, which is a color trend that's taking kitchen design by storm. Gray colored cabinets can bring a whole new look into your kitchen, but the muted color won't overwhelm the space.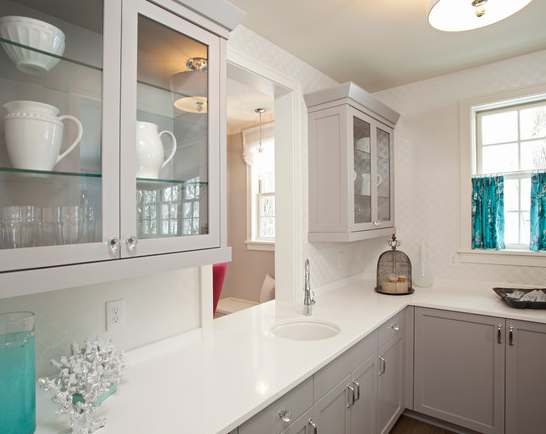 Photo from Pinterest
Fashion Gray
Fashion Gray is the lighter color out of the two new gray doors, making it a great alternative to traditional white cabinets. Unlike white cabinet doors, you won't have to worry about Fashion Gray cabinets showing dirt and grime as easily. Plus, their light, cool color can make even the smallest of kitchens appear larger and is the perfect backdrop for any color cabinets and a fun, colorful backsplash. Simple style cabinets look best with this color, like the Prestige Square style of this cabinet door.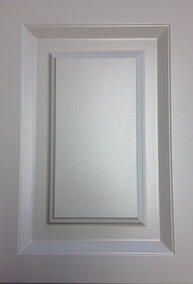 Suede Gray
Suede Gray is slightly darker than Fashion Gray, and has a more matte finish. Because of its darker color, Suede Gray is a great alternative to medium cabinet door colors, like Hard Rock Oak or Maple wood door species. This color is a designer favorite, but can seem daunting to homeowners. To best achieve this look, pick a plain cabinet style, like Prestige Plain, and pair with a neutral colored countertop, like Cambria Quartz in Canterbury.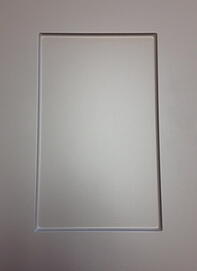 Both of these new doors colors are available as maintenance-free cabinet doors and for custom cabinet refacing, giving you an affordable way to make your kitchen trendy.