Rice Krispies Treats are super simple, kid-friendly and no bake desserts that always remind me of my childhood. But did you know that those nostalgic crispy rice and marshmallow treats can be made with just about any kind of cereal? These Lucky Charts Treats are even sweeter, and more colorful, than the original, plus they make a great St. Patrick's Day dessert to share with your kids!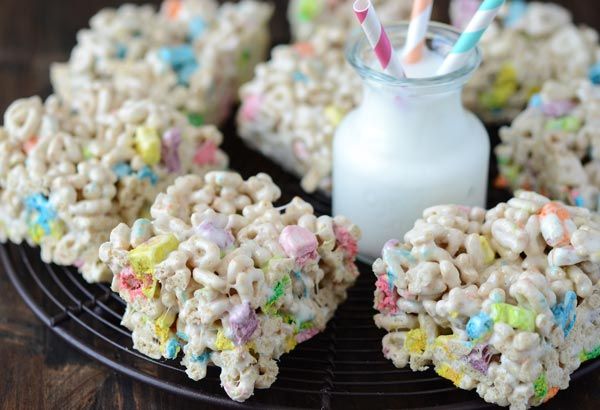 Ingredients:
6 cups Lucky Charms cereal
4 cups miniature marshmallows
1 10 oz. package regular marshmallows
3 tablespoons butter
Directions:
In a large saucepan on low heat, melt your butter. Then, add in your marshmallows, continuously stirring until fully melted. Throw in your Lucky Charms cereal, turn off the heat and stir to combine. Pour into a 9 x 13 in. tray lined with wax paper and let cool for 30 minutes before serving.