You've decided to remodel or completely renovate your kitchen - hooray! Now what?
The next step is to find the kitchen design and build team that will take your visions and transform them into real life. In order to do this, you need to get estimates for the project, and that will require a little time and effort on your part.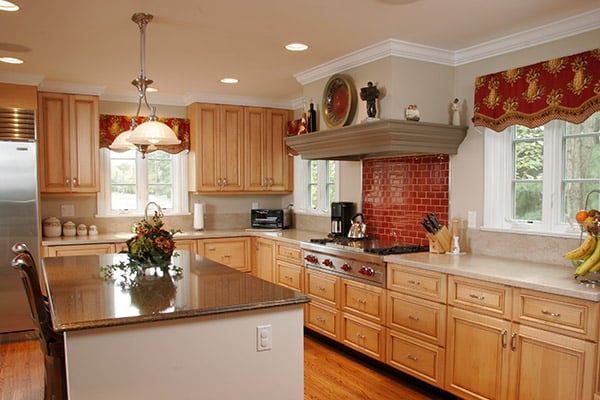 So...How Many Estimates Should I Get?
While there is no magic number for how many estimates you should get for your kitchen remodel or home improvement project, many experts recommend that you get about three. There are a few reasons for this, not the least of which are to find:
You see, the estimates you get are about so much more than "the bottom line." The consultation/estimate process gives you a chance to get a feel for different companies, to present your ideas and your budget to see what they come up with and to compare your feelings and estimates to determine which company is best for you.
Steps For Getting Estimates For Your Kitchen Remodel or Home Improvement Project
The following steps can help you compile your estimates and choose the best design and build team for the job.
Ask around. Internet searches are great, but they don't always turn up the best companies for the job. Word-of-Mouth referrals are the best means of getting referrals because you get honest opinions and have first-hand access to viewing completed projects. If you hear a company mentioned more than once, put them at the top of your list.
Schedule consultations. Yes, consultations can be time consuming but believe us, it is time well-spent. Your home will be invaded by perfect strangers throughout the design and build-out process; isn't it better if you get to choose which strangers will be doing the work? Consultations are a great way to get a feel for different companies' personalities. You can view portfolios and ask important questions. We recommend downloading this 25-Point Checklist to serve as an outline for your "Consultation Interview," providing a point-by-point comparison as to how each company answered - or didn't answer - your questions.
Do line-by-line estimate reviews. Once the estimates come in, you want to review them line-by-line. Have the companies quoted you for identical products/services? If something is missing, follow up with that company and get a real number so you can continue with your review. What warranties are offered? If a company with a cheaper estimate has lesser-than-ideal warranties, you'll want to take that under consideration as warranty work can save you hundreds if not thousands of dollars in repair costs should something go wrong in a year or two.
Check references. Do take the time to call and check in with their references. Request references from clients who have had the same type of work done so you are comparing kitchens to kitchens or bathrooms to bathrooms.
Follow your gut instincts. Does the company you feel the best about charge a little more? You should meet with them again to discuss the price discrepancy. They may be willing to negotiate or could have a good explanation for the difference. In most cases, spending a little extra money is worth the peace of mind you'll get knowing you chose the best company for the job.
So take the time to schedule consultations, review estimates and talk to all those references.
Like our president, Brett Bacho once said, "The reason why homeowners end up dissatisfied with their kitchen remodels is not because they didn't get enough estimates, but because they chose the wrong company." Ready to meet with kitchen remodeling professionals that you can believe in? Schedule a consultation with Kitchen Magic.
Below is our FREE checklist it includes what you should look for when hiring a contractor.