In the United States, traditional framed cabinets have been the customary choice among homeowners seeking to remodel their kitchens orreface their existing cabinetry. But there is a second option- why not go frameless? Frameless kitchen cabinets are more popular in European homes, and are quickly gaining admiration among American homeowners as this newer product becomes more accessible.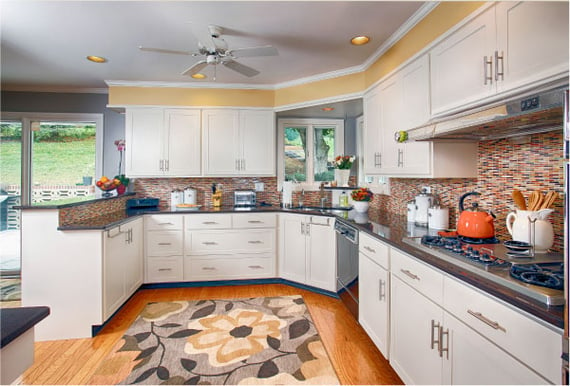 Framed Cabinets First
Framed cabinets are known for being strong on their own. This form of cabinetry utilizes a flat, rectangular frame to strengthen the cabinet box, allowing the cabinet to hang by itself. The wooden frame extends past the width of the cabinet box, concealing a small portion of the interior of the cabinet.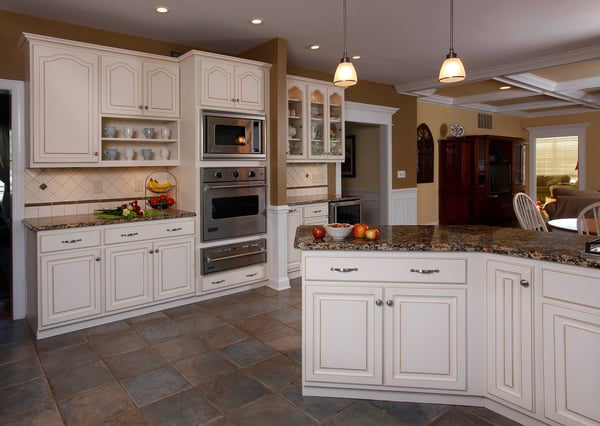 Frameless Cabinets
Frameless cabinets do not have the same strengthening properties of the wooden frame. Unlike traditional framed cabinets, these cabinets gain their strength in numbers. The more frameless cabinets that are constructed and installed together, the stronger each individual cabinet becomes. Also, frameless cabinets are further strengthened when attached to the kitchen wall.
Depending on your personal kitchen remodeling needs and style, frameless cabinets can be noted to have several improvements over framed cabinets. In frameless cabinets, the shelves are easier to mount. Framed cabinets require that the craftsman install shelving to fit diagonally, but in frameless cabinets, each shelf slides right in.
Another practical benefit for frameless cabinets is some added storage space. Because they lack the obstructing wooden frame, there is more storage room inside each cabinet; some experts even say 10-15% more space.
If you like a modern look, frameless cabinets can be very aesthetically appealing. Without the break-up of each framed cabinet, your cabinetry can appear seamless from the front, as well as from the side. If you'd like to quickly install a display case, you can simply remove the doors from one of the cabinets for open shelving.
Drawbacks of Frameless Cabinets
While frameless cabinets have a contemporary, stylistic appeal, there are some disadvantages to choosing frameless over framed cabinets. The hinges commonly used on the interior of frameless cabinets can be considered less reliable, and may require adjusting.
Also, although frameless cabinets are built 'square,' the cabinet installer must also square the cabinets out while attaching each cabinet to the wall and to neighboring cabinets.