Many homeowners look at a kitchen renovation project as an expensive and time-consuming process that requires complete replacement of an existing kitchen. The reason they see renovating in this light is because a complete kitchen renovation can be expensive and take several weeks.

A more affordable option? Make upgrades to your kitchen instead.

Several kitchen upgrade options exist as more affordable kitchen renovations that can provide you with the style of kitchen you want without emptying your pocketbook.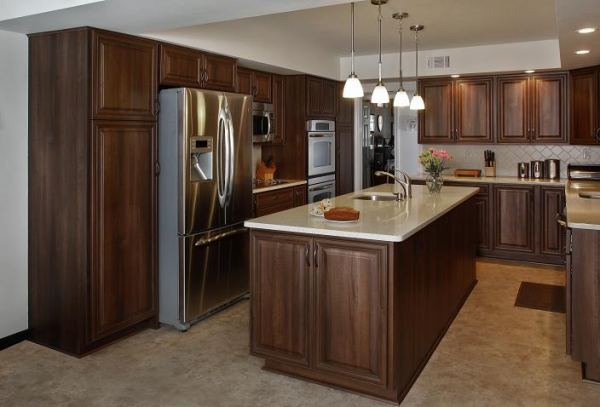 Cabinets
Instead of replacing your cabinets, consider refacing them with natural wood or laminate. Cabinet refacing offers home and business owners who don't want to change the layout of a kitchen the ability to update its overall appearance with any one of hundreds of exterior style and color options including glass cabinet doors. You can also customize your cabinetry with expensive-looking, low cost decorative molding and hardware.
Countertops
Another affordable renovation that doesn't require a complete kitchen overhaul is countertop replacement. Replacing an older countertop with a new one is often enough change to enhance the beauty of a kitchen and make it welcoming and functional. Countertop materials favored by many renovators include solid surface Corian, engineered quartz and natural granite in a wide variety of colors. Typically, these materials are scratch and stain resistant making them a great return on investment years after they're installed. A good remodeling company can also update other areas of your kitchen to inexpensively match your new countertop. For example, consider installing a matching backsplash or island top.
Islands
If you love the size, shape and storage capacity of an existing island, but hate part or all of its appearance, you can inexpensively have the lower cabinetry refaced, the top replaced or do both. Refacing a kitchen island doesn't take a lot of money or time and tops on most kitchen islands can be effortlessly removed, measured and replaced with a material that is both beautiful and durable. Another option? Consider installing a kitchen island built to your specifications. The addition of an island is one of many simple affordable kitchen renovations that on its own can change the entire appearance of a kitchen while making the area a more efficient space to work in.

All of these affordable kitchen renovations usually take less than a week to complete. Before you know it, you'll be showing off your new kitchen to family friends during meals paid for with the all money you saved.