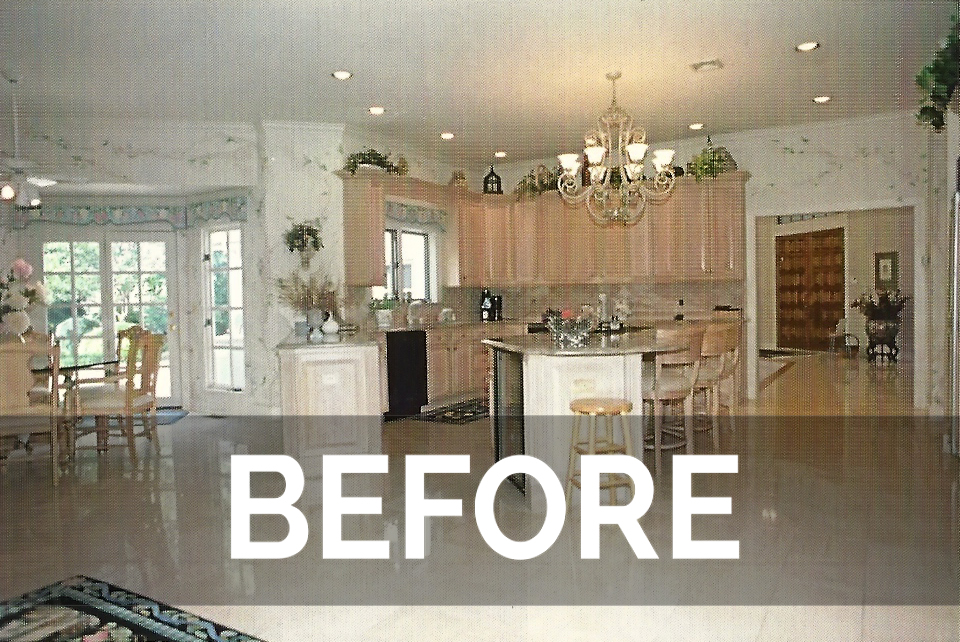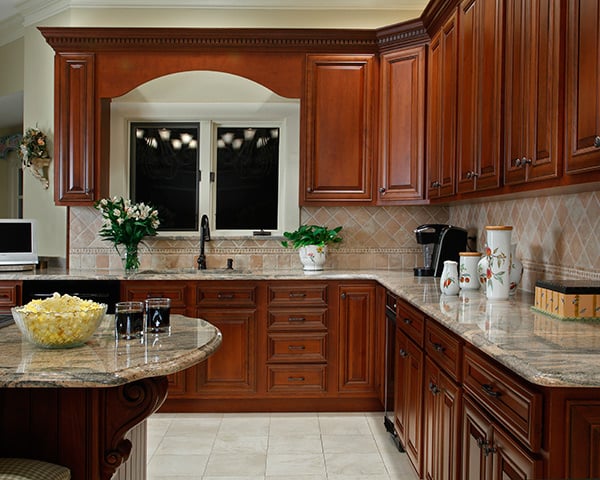 The easiest way to change your cabinet color involves a 104-step process of stripping, sanding, priming.....wait a minute. Oh! Gosh. Sorry. I was reading from one of our DIY manuals from the 70s. Let me start over. Ahem.
The easiest way to change your cabinet color in the modern era is Cabinet Refacing.
When you choose to reface your kitchen cabinets, you can keep your existing kitchen layout and select the color/look you want. Whether you choose from our exclusive selection of heat, scratch and warp resistant resin-core laminate doors, or go with traditional solid wood raised panel doors, we can provide the color or finish you want in a matter of days.
When cabinets are re-faced, we leave the basic cabinet box alone. Then we can make minor repairs here and there as we go. One of the great things about refacing cabinets is that the process involves reinforcing your existing cabinets. When we leave they will be - literally - better than new.
Can I make any changes when my cabinets are refaced?
Yes! We get this question often when homeowners are relatively happy with their kitchen layout but want to make a few changes. When we meet with you during a free consultation, we can take a look at your existing space, listen to your concerns and ideas, and we'll share a few of our own ideas if you would like. We can also show you hundreds of Before and After photos so you can get an idea of the multiple ways our clients have used cabinet refacing to optimize, add, and subtract from their current kitchen cabinetry.
Some of the most popular ideas include:
Upgrading their countertops. Many of our customers decide that their cracked and chipped tile countertop won't look so hot when the cabinets are all refaced and spiffy. We can provide a quote for a kitchen countertop while we're at it so you can get it all done at once.
Adding and island. This is a popular choice these days. All those Food Network shows have created a new generation of fantasy gourmet chefs - and those chefs need more room for food prep and fancy kitchen appliances.
Transforming a space. We can transform cabinets and drawers into slide-out trash can shelves, book shelves, or more organized shelf space that reflect and accommodate your needs.
Making the simple decision to change your cabinet colors might yield a more beautiful kitchen than you even dreamed.