Quartz is the third hardest natural surface in the world, making it one of the most durable countertop materials available to homeowners. Cambria countertops are made of 93% natural quartz stone, are stain resistant and never require polishing or sealing. Cambria's maintenance-free design ensures that only the highest quality raw quartz materials are used for each countertop.
8 New Quartz Countertop Colors That Are Sure to Add Some Sizzle to Your Summer
The craftsmen at Cambria take their work seriously, and ensure that every countertop goes through a rigorous multi-point inspection process for excellent quality assurance. Their countertops are certified NSF, meaning that they are as hygienic as stainless steel, and safe to use for food preparation without the risks of fading sealants that could harm your family. Cambria quartz is also certified by GREENGUARD as a low-emitting product for indoor air quality, and independent studies have proven that it has no harmful emissions whatsoever.
We know that Cambria quartz provides countertops for those with the highest standards when it comes to durability, but what about style? If you think its product credentials are impressive, wait until you see the variants and movements in each slab of quartz Cambria produces. Because each piece of natural quartz is unique, the same can be said for each countertop created by Cambria. With a Cambria quartz countertop, you can be sure that your kitchen truly is one-of-a-kind.
Cambria has released 8 new colors that are coming soon to Kitchen Magic, and we are excited to present a sneak preview of these prismatic selections to you! Each color boasts unique patterns and metallic accents, for a rich shine that will instantly make your new countertops the focal point of your kitchen.
Beaumont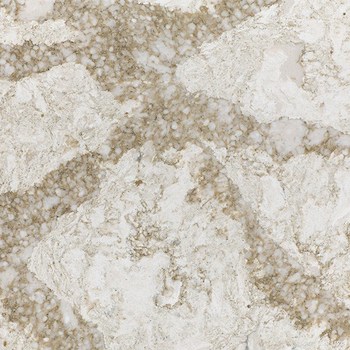 Beaumont is a warm tone with a beige base. This countertop color displays creamy gray swirls with flecked golden tones weaving through the design. We expect this captivating neutral to be a popular choice among homeowners.
Kelvingrove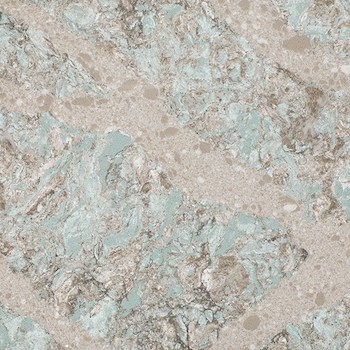 Like Beaumont, Kelvingrove is a warm tone with a beige base. However, it incorporates a cool muted mint green that creates a unique, complementing contrast. If you are looking for a subtle pop of color for your kitchen, this soothingly toned countertop color may be the perfect option for you.
Skye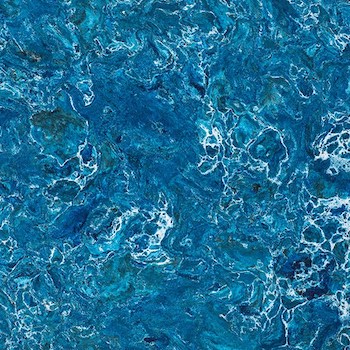 Far and away, Skye has the most drama of all Cambria's new colors. Inspired by the hues and movements of water, this bold countertop selection features a mingled blend of lapis and turquoise, artfully threaded with infusions of white. This color pairs wonderfully with neutral cabinets, especially when the homeowner is looking to add some eye-catching color to their kitchen design.
Annicca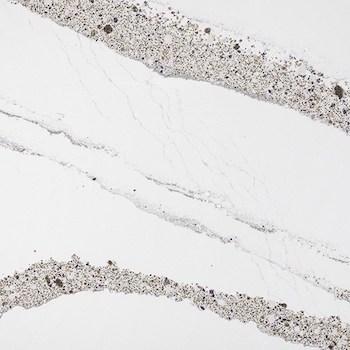 Annicca fits within the cool tones, and has an ivory white base color. It does possess some warmth, by way of its golden and beige metallic speckled swirls. Those swirls are highlighted with tones of silver, and if you look closely, there are amethyst colored flecks sporadically throughout. Coordinate this luminous countertop color with darker colored cabinets, to capture the natural light and brighten up any kitchen.
Clareanne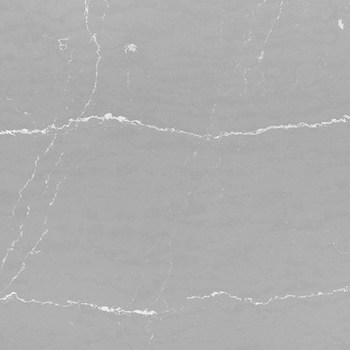 Clareanne is another cool tone, which has a prevailing medium gray base. It has subtle, intermittent veins of white diffused into the design. This quartz countertop option is more minimalistic than the others in this collection, but it's simplicity is elegantly tasteful. It is the perfect style component to the popular trend of cool gray kitchen designs, but would also look fabulous in a white kitchen.
Queen Anne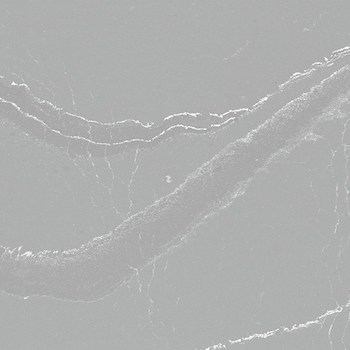 If you liked Clareanne, but prefer a little more movement in your countertop, then Queen Anne may be the perfect look for you. Queen Anne features the same medium gray base color, but it features more predominant white veining and follows a more flowing motion. This cool neutral color is very versatile, and would work in a wide variety of kitchens. It can be a wonderful solution for warmer colored kitchens, to bring in some balance.
Rose Bay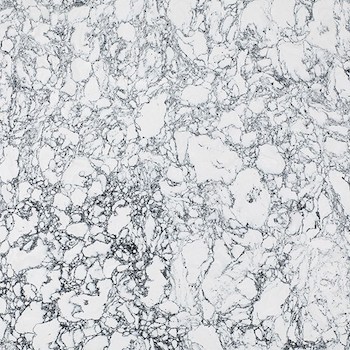 Rose Bay is a stylish addition to the Cambria collection that we feel excited about offering to our customers. It has a white base that showcases an array of gray tones that move naturally throughout, and almost resemble a crackle pattern. We think this countertop will integrate well into modern kitchens, but it's classically versatile enough to coordinate with traditional and contemporary kitchens.
Rosedale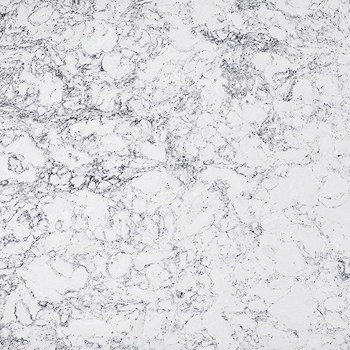 A little subdued from Rose Bay, Rosedale presents a similar feeling and palette to the previous color. Offering brighter tones, this quartz countertop is a nod to classical white marble, with streams and flecks in hues of gray that add a touch of updated style. This is another color that is excellent for kitchens with darker cabinetry and/or appliances.
Made in the USA, committed to providing an environmentally responsible product, and available with a Lifetime Limited Warranty, Cambria quartz countertops are the perfect countertop material for the busy kitchen.
Because Cambria is a premier countertop company that has the highest standards for its materials, Cambria countertops are not available in big box stores or at home shows. Only the best kitchen remodeling companies are authorized to bring Cambria to homeowners, ensuring that you get the best quality every time.
To see these eight new colors, and hundreds more, call Kitchen Magic today and schedule a free consultation.