Quartz is the third hardest natural surface in the world, making it one of the most durable countertop materials available to homeowners. Cambria countertops are made of 93% natural quartz stone, are stain resistant and never require polishing or sealing. Cambria's maintenance-free design ensures that only the highest quality raw quartz materials are used for each countertop.
The craftsmen at Cambria take their work seriously, and ensure that every countertop goes through a rigorous multi-point inspection process for excellent quality assurance. Their countertops are certified NSF, meaning that they are as hygienic as stainless steel, and safe to use for food preparation without the risks of fading sealants that could harm your family.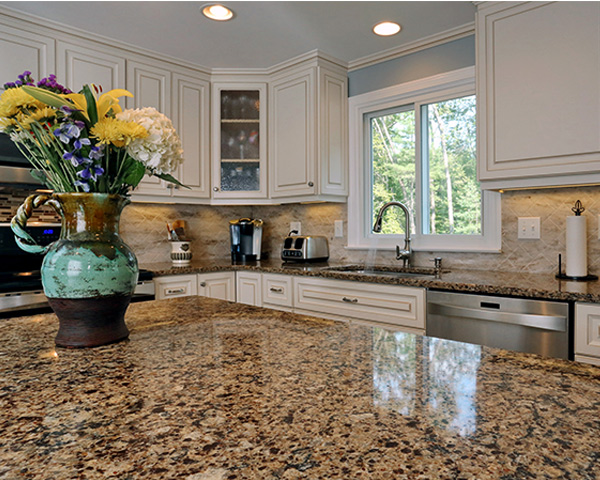 We know that Cambria quartz provides countertops for those with the highest standards when it comes to durability, but what about style? If you think its product credentials are impressive, wait until you see the variants and movements in each slab of quartz Cambria produces. Because each piece of natural quartz is unique, the same can be said for each countertop created by Cambria. With a Cambria quartz countertop, you can be sure that your kitchen truly is one-of-a-kind.
Today, I'll show you the six new Cambria colors Kitchen Magic is offering to its customers. Each color boasts unique patterns and metallic variants, for a rich shine that will instantly make your new countertops the focal point of your kitchen.
Armitage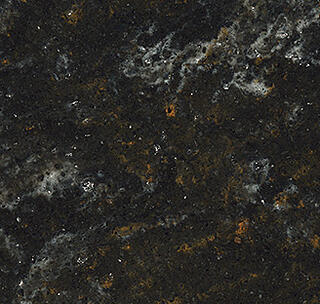 Armitage fits within the cool tones, and has a deep gray base color. It has both warm and cool swirls, engaging both bright yellows and cool whites. Armitage also features silver flecks for a metallic accent that catches the natural light in your kitchen.
Berkeley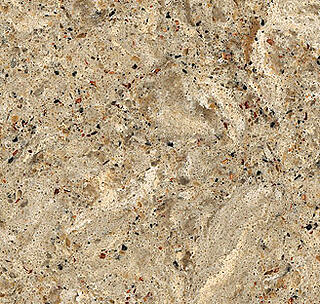 Berkeley is a warm tone with a beige base. With its lighter gray swirls and black, brown and rust-colored flecks, it's easy to see why Berkeley is one of the most popular choices among homeowners.
Bradshaw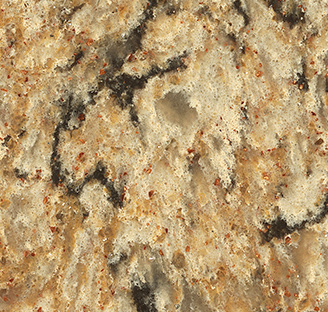 Like Berkeley, Bradshaw is a warm tone with a beige base. But Bradshaw has much more movement than Berkeley, which comes in the form of light brown and dark gray swirls with rust-colored specks. It's another popular choice because it easily pairs with many cabinet colors.
Hollinsbrook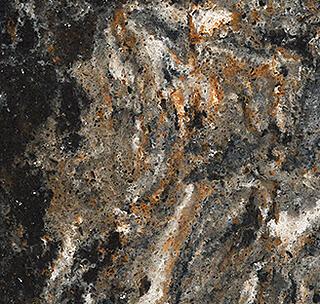 Hollinsbrook is another cool tone with a dark gray base, but offers more movement and color than Armitage. With white, rust and gray swirls, Hollinsbrook countertops look beautiful with light-colored cabinets, like maintenance-free Linen.
Laneshaw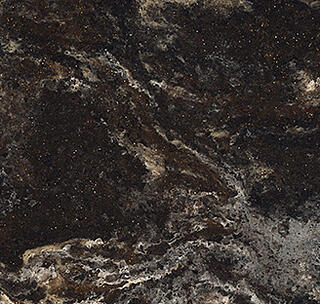 Laneshaw is a deep gray and brown quartz countertop with gray, brown and beige swirls. The white flecks contrast the deep colors, giving this countertop an almost outer-space feel. It's my personal favorite for a modern kitchen design.
Rosslyn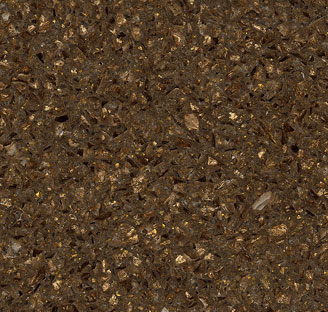 Rosslyn is a warm-toned countertop with a deep brown and green base. But unlike the other Cambria colors, Rosslyn does not offer variants in the form of swirls. Rather, it highlights its beauty with dark brown and beige-colored metallic flecks throughout the whole countertop. If you like shine, this countertop color will make you see gold!
Made in the USA, committed to providing an environmentally responsible product, and available with a Lifetime Limited Warranty, Cambria quartz countertops are the perfect countertop material for the busy kitchen.
Because Cambria is a premier countertop company that has the highest standards for its materials, Cambria countertops are not available in big box stores or at home shows. Only the best kitchen remodeling companies are authorized to bring Cambria to homeowners, ensuring that you get the best quality every time.
To see these six new colors, and hundreds more, call Kitchen Magic today and schedule a free consultation.